NEWS
#ThrowbackThursday: Happy Birthday, Eminem! The Rapper's Best Moments
It's hard to believe that Eminem has been in the rap game for almost 20 years. Starting out back in '96, he struggled to get himself heard, spawning the hit "My Name Is" where we literally learned who he was. But now, this 41-year-old (Happy Birthday, Em!) has been named one of the greatest artists of all time. So for today's #tbt, let's take a minute to reflect on his best moments.
Article continues below advertisement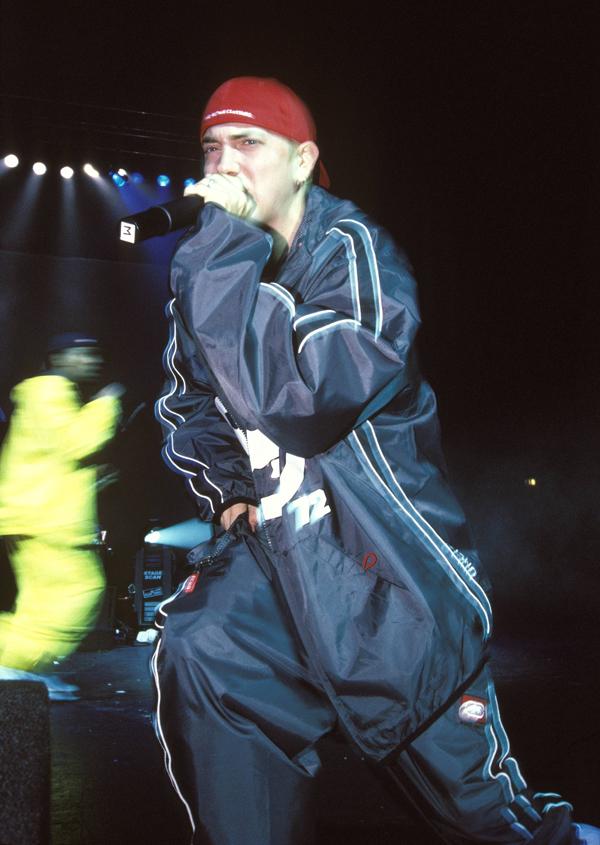 OK! News: Ryan Murphy Reveals Glee's End Date
Let's start at the beginning. Circa 1997, Eminem was an aspiring rapper living in Detroit with his newborn daughter, Hailie Jade. He traveled to L.A. to compete in a rap battle and impressed Dr. Dre enough that they have stuck together ever since. Eminem has often rapped about daughter Hailie, especially on the tracks "Hailie's Song", "When I'm Gone", and "Mockingbird". But get ready to feel old: Hailie will be 18 this year! Reminisce below with the adorable home videos of Hailie featured in the "Mockingbird" video.
youtube=https://www.youtube.com/watch?v=S9bCLPwzSC0&w=480&h=360
Then in 2002 there was Eminem's starring role in 8 Mile. The iconic single "Lose Yourself" won an Academy Award for Best Original Song, making Eminem the first Hip Hop artist to win an Oscar. So take a minute and lose yourself below:
youtube=https://www.youtube.com/watch?v=bmXumtgwtak&w=560&h=315
But did you ever wonder how Eminem comes up with his rap lyrics? Find out in the video below where Eminem helps Jimmy Kimmel make a rap, and shares some of his secrets for coming up with those insane lyrics.
Article continues below advertisement
youtube=https://www.youtube.com/watch?v=s2bjFCg2qqI&w=560&h=315
OK! News: Details on the Latest Jonas Brothers Drama
Also, could we really talk about Eminem without bringing up his numerous feuds? Eminem disses celebrities all the time in his music but the most memorable feud is obviously with Mariah Carey. Did they date? Did they not date? Who knows, but the insults thrown at each other were pretty entertaining. Mariah's "Obsessed" video showing her dressing up like Eminem just might take the cake.
youtube=https://www.youtube.com/watch?v=H1Yt0xJKDY8&w=560&h=315
Despite admitted issues with drugs in the past, Eminem's success is insane, with 7 studio albums and 13 Grammy Awards. Em is releasing his 8th studio album The Marshall Mathers LP 2 on November 5th. Until then, bow down to this rap genius with his newest single, "Rap God." That title about sums it up.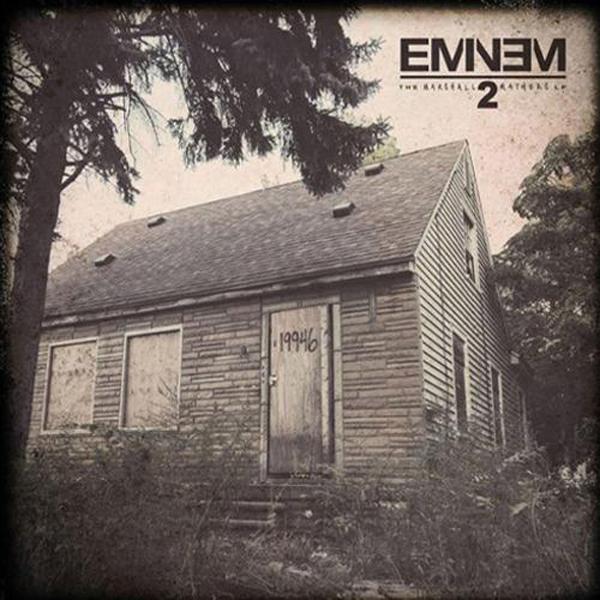 "And one more time, loud as you can, how does it go"?! Happy Birthday, Eminem!