NEWS
Tons of TV News! Has Your Favorite Show Been Picked Up or Canceled?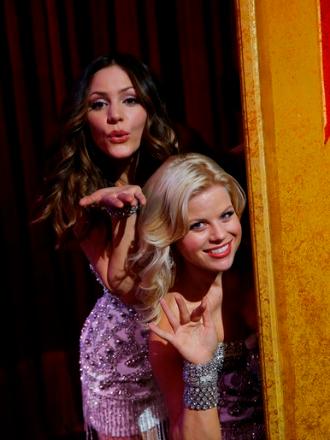 Welcome to the craziest TV week of the year! Not only do a ton of shows have their season finales this week, but networks are announcing all of their brand-new programming, along with which shows are being picked up and which shows are being canceled forever.
OK! News: Vote for the funniest moment on TV this year!
Even for a dedicated TV fan, it can be a bit much to keep up with. No worries! Stick with OKMagazine.com and we'll try to decipher the news together. First up: Which shows have been picked up and which have been canceled.
Article continues below advertisement
The following shows have been renewed: Parks and Recreation, Community (though it's coming back midseason and NBC has messed with us before!), Nashville (wahoo!), Scandal (is it time for me to get into Scandal?), Grey's Anatomy, Castle, Revenge, Once Upon a Time, Modern Family, The Middle, Suburgatory, The Neighbors.
OK! News: Vote for the most shocking moment on TV this year!
The following shows have been canceled: Smash, Up All Night, Southland, Whitney, 1600 Penn, Go On, Vegas, Rules of Engagement, CSI: NY, The New Normal, Happy Endings (nooooo!), Deception, Private Practice.
OK! News: Vote for the craziest TV fan base out there!
Other happy news? Seth Meyers will officially take over for Jimmy Fallon on Late Night. Now we can listen to his adorable snark five nights a week, instead of waiting until Saturday! And in super weird news, 24 is coming back for a 12-episode run next May.
Are any of your favorite shows canceled? What has your psyched, and what are you upset about? Are you going to change any of your TV habits based on this news? Tell us in the comments below, or tweet us @OKMagazine.