NEWS
Tony Romo Collapses in Shower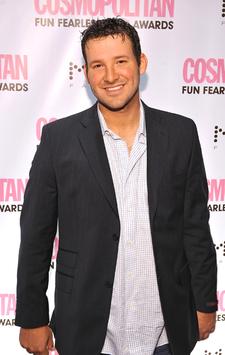 Apparently a 44-6 loss to the Philadelphia Eagles yesterday isn't the only thing that's got Dallas Cowboys quarterback Tony Romo hurting: team sources tell ESPN that Jessica Simpson's main man collapsed in the shower.
According to the souce, there was a commotion after Tony slipped, but he walked out of the shower on his own and participated in the post-game news conference. He had to be helped to the podium, and the buzz is he was hurting from a second half rib injury. However despite the shower slip, Tony refused to answer any questions about his health, and stuck to talking about the disappointing loss instead.
Article continues below advertisement
"I wake up tomorrow and I keep living," Tony said when asked how he deals with those disheartening, season-ending defeats.