NEWS
'Total Divas' Star Lana Reveals EVERYTHING Fans Should Know Before Season 7 Premiere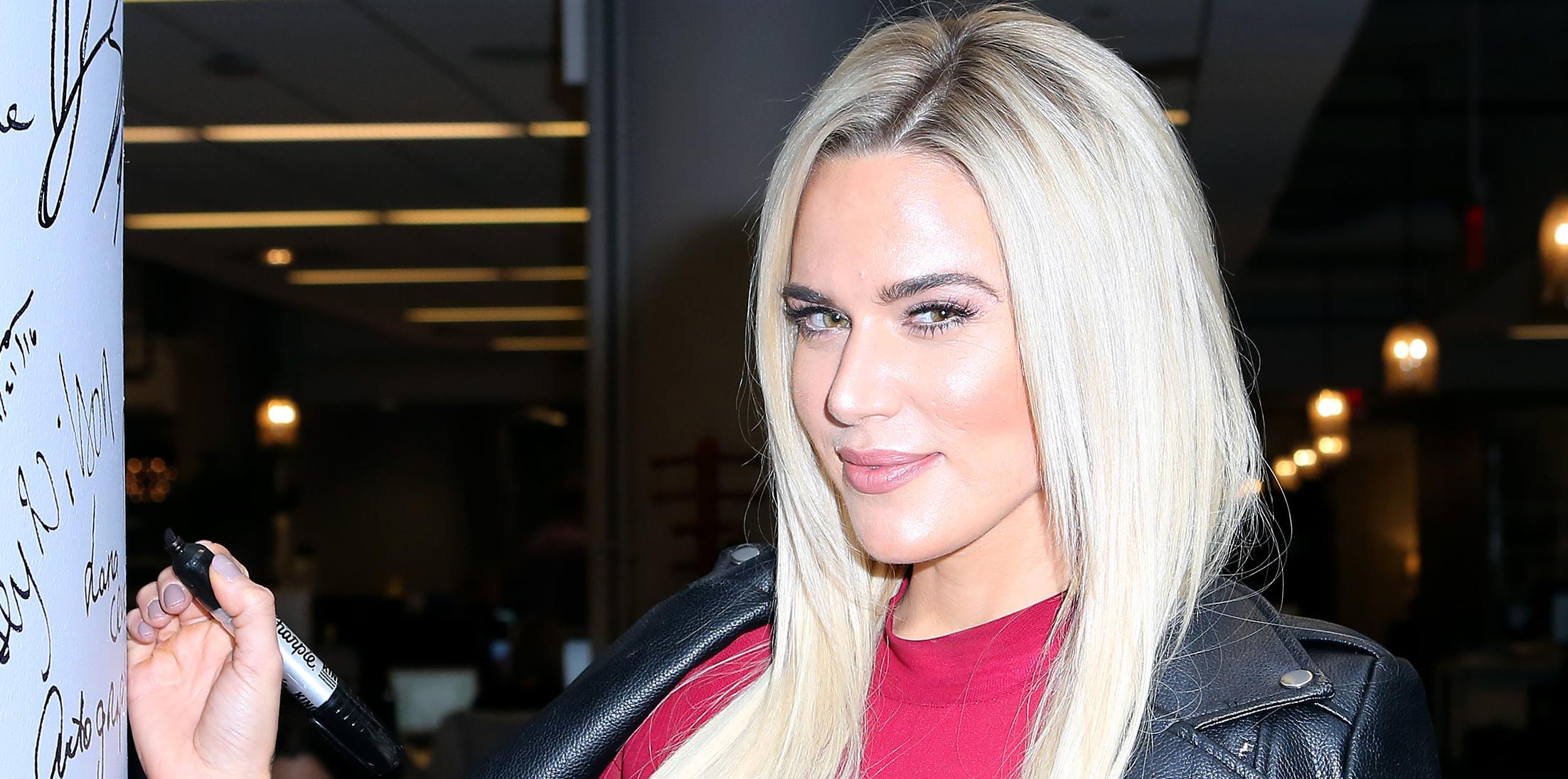 The season 7 premiere of Total Divas is just days away and one of its stars Lana sat down for an exclusive interview with OK! to dish on all things Divas, WWE, and of course her relationship with her hunky hubby (and fellow WWE star), Rusev.
"So many exciting things are happening this season," Lana told OK! exclusively. "You're going to see definitely my wrestling journey -- and that was a crazy crazy crazy roller coaster for me, and still is. WWE loves to throw you all types of exciting curveballs. And you'll see me getting discouraged through it all, but you'll also see me persevering through it as well."
Article continues below advertisement
But what about the drama?
Lana told OK!, fans will see her and Natalya Neidhart get into "a bunch of little catfights."
"I would say Natty is like my sister for sure. She was my bridesmaid at my wedding. And so we have a very honest love-hate relationship," she explained. "So fans are going to see a lot of that this season and how we work through our moments of love and hate, fights, and tiffys sic."
The wrestler also dished on what the other Divas will be bringing to the show this season.
"Fans are going to see the first ever Women's Money in the Bank Ladder Match," Lana dished. "They're going to see Nikki Bella's journey with Dancing With The Stars. Mike Mizanin and Maryse Ouellet always bring their excitement to the table and their surprises. And there are new cast members that are really exciting –Nia Jax, Alexia Bliss, and Carmella. Fans are going to see how we all have to work through things even if we don't like each other."
Article continues below advertisement
And when it comes to working through things in her personal life, Lana revealed that fans will see her battling it out in her own home this season.
"I will be trying to juggle my husband's desire of wanting to have a baby," she coyly admitted. "I have a career, dreams, and my own desires, so that's been something we've had to work out."
She added: "It is hard. I love my husband and I want him to be happy but at the same time I have to pursue my dreams and my career and there is a lot of things left to achieve before I settle down and have a kid."
And some of those dreams extend beyond the ring.
While Lana's full focus "right now is being the best in-ring competitor, superstar, and over-all entertainer that she can be," the WWE wrestler has her eyes set on some pretty large future goals.
"I would like to become a form of a fashion icon," she said excitedly. "I'm really passionate about fashion and beauty. You can say something about yourself to people and to the world through your clothes without ever saying one word."
"And I'd also like to become one of the first WWE superstars to really break into the fashion and beauty world and hopefully bring those WWE fans over with me," she continued. Ultimately, "I'd like to become both a WWE champion and a fashion icon."
Season seven of Total Divas premieres Wednesday, Nov. 1 at 9 p.m., on E!