NEWS
TV Takeover: Lauren Ash of Super Fun Night Talks Giggle Fits and Dawson's Creek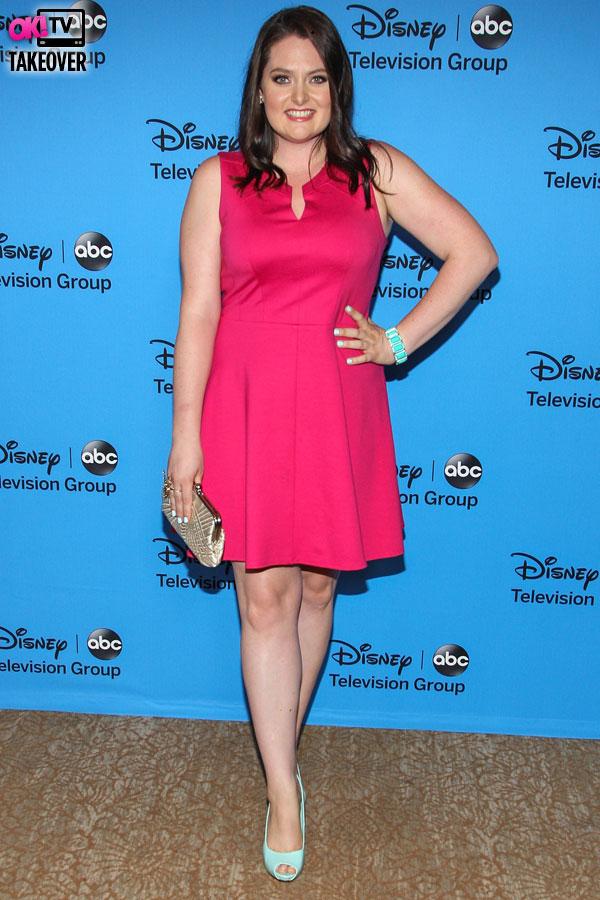 How much fun would it be to hang out with Rebel Wilson at work all day? Actress Lauren Ash gets to do just that on the set of the new show Super Fun Night, which debuts October 2. After chatting with Lauren, we want to join this super fun clique of ladies!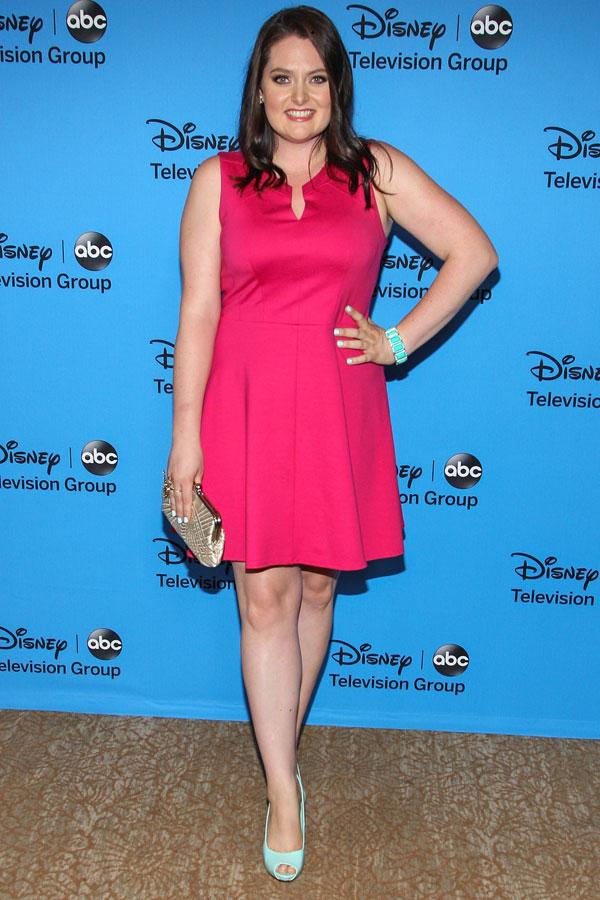 OK!: How did you get your start?
Lauren Ash: I've wanted to be a performer since I was a little kid. I went to theater school, but I dropped out, which I realize is a terrible thing to be promoting. I started taking improv classes at the Second City, and within a year I was hired there. I was a teenager. I was the youngest person other than Mike Meyers to get hired by the Second City. I toured with them, and then I got asked to do the main stage in Chicago. Then I came out here and auditioned, and got this show.
Article continues below advertisement
Photos: See fun behind-the-scenes photos of the ladies on set of Super Fun Night!
OK!: How did you get involved with this project?
LA: I used to do a character at the Second City, and a friend of mine read the pilot script for Super Fun Night, and was like your character is in this show! So I read it and was like, oh my gosh, I have to audition! This is my part! And so I did, and it was a long audition process, but in the end, I prevailed. I'm living an exciting dream, playing a character suited for me.
OK! News: Super Fun Night producer John Riggi compares Rebel to Lucille Ball!
OK!: What's your character like?
LA: Marika is a tennis coach. She comes from a family with many brothers, which get alluded to a few times. She is insanely loyal. She will do anything for her friends, no questions asked. She has a puppy-dog quality to her, which I like. She's not jaded. She's up for anything, wanting to help, wanting to have a good time. She's like, I've got my buds, what more do I need?
Article continues below advertisement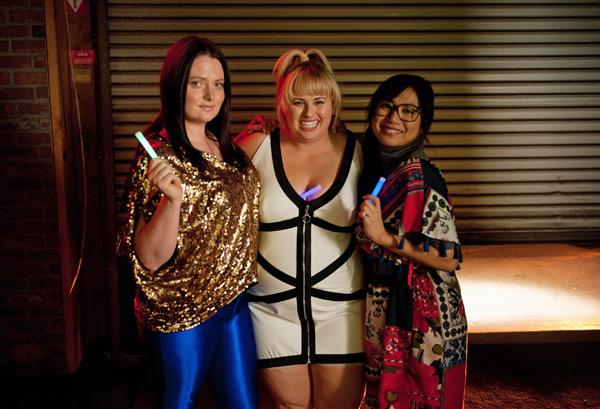 OK!: What's it like to work with Rebel?
LA: Working with Rebel is awesome. I was a big fan of hers, obviously, from Bridesmaids and Pitch Perfect. She loves improvising, and I come from an improv background. It's a total joy. We laugh a lot. There are times when I turn to people on set and I say, "We get currency in exchange for this! laughs I have a car because of this." It's so much fun it blows my mind. This is my job!
OK! News: Rebel Wilson explains why she is so successful in Hollywood!
OK!; Does the dynamic on the show reflect your friendships at all?
LA: I'm a bit more girly than Marika. I want to get that out there right away! In terms of friendships, the spirit of being super loyal and deeply loving each other, I definitely have that. I'm lucky that way. I've been a maid of honor four times. Anything could be an adventure with us. Any benign hangout could be a screaming, laughing giggle fit.
Article continues below advertisement
OK!: Lastly, I saw your Twitter feed, and you tweeted about Dawson's Creek. Are you a big fan?
LA: Big time. This is probably the third or fourth time I've started the series all the way through. I got heat from a friend of mine, because she's like wait, you haven't seen The Wire? You haven't seen Breaking Bad? Nope. Rewatching Dawson's Creek for the fourth time takes precedent. When Pacey buys Joey the wall, that's it. That's it. I love Pacey so much.
Are you looking forward to Super Fun Night? Are your friendships like this? Would you pick Dawson's Creek over Breaking Bad? Tell us in the comments below or tweet us @OKMagazine.