NEWS
Vanessa Lachey Reveals The Heartwarming Moment She Told Nick She Was Pregnant With Camden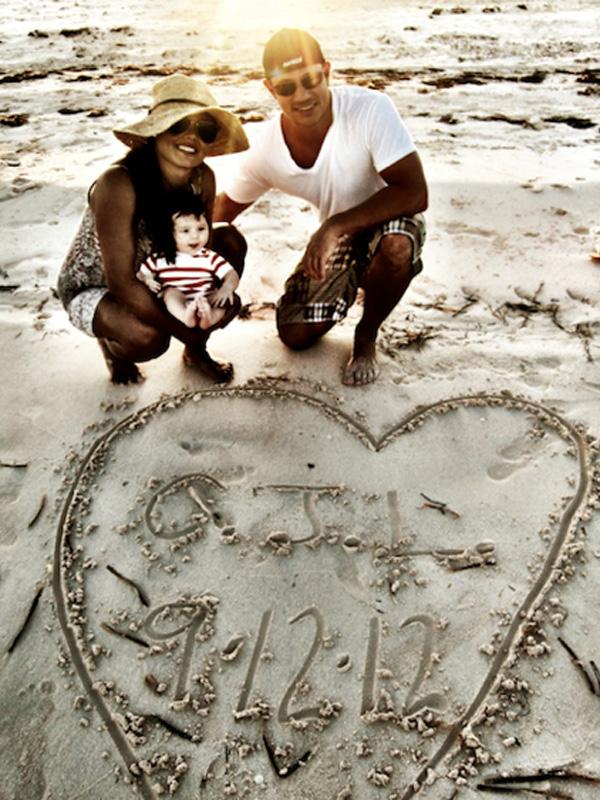 Article continues below advertisement
"After dinner something in my gut said, 'Let's go back to the hotel… and pick up a pregnancy test on the way!'"
NICK LACHEY REVEALS WHY HE AND VANESSA CALLED THEIR BABY BOY CAMDEN
And her instinct proved correct when she took the test - and a bunch of other tests that she bought confirmed the happy news.
"I was in absolute shock! I had taken a pregnancy test multiple times every month over the past six months, but this one (and the nine others I took that night) was positive," Vanessa wrote. "It was such a beautiful moment. The only thing missing was my husband, of course."
Article continues below advertisement
NICK LACHEY ON COACHING WIFE VANESSA IN THE DELIVERY ROOM: "I WON'T BE DOWN BELOW"
"I took a deep breath, grabbed his hands, looked him in the eyes and told him, 'I'M PREGNANT!'" she shared.
"He looked at me and asked if I was serious. I said yes, we hugged and then he said, 'I think I have to sit down!' That was Jan. 6, 2012."
And exactly a year later, Vanessa took her now four-month-old baby boy to the exact spot where she told Nick he was going to become a dad and captured the special anniversary on tape — which you can watch below..
Let us know what you think of the precious video or tweet us @OKMagazine!