NEWS
We Challenge The Lottery's Michael Graziadei To Describe His Show in Five Words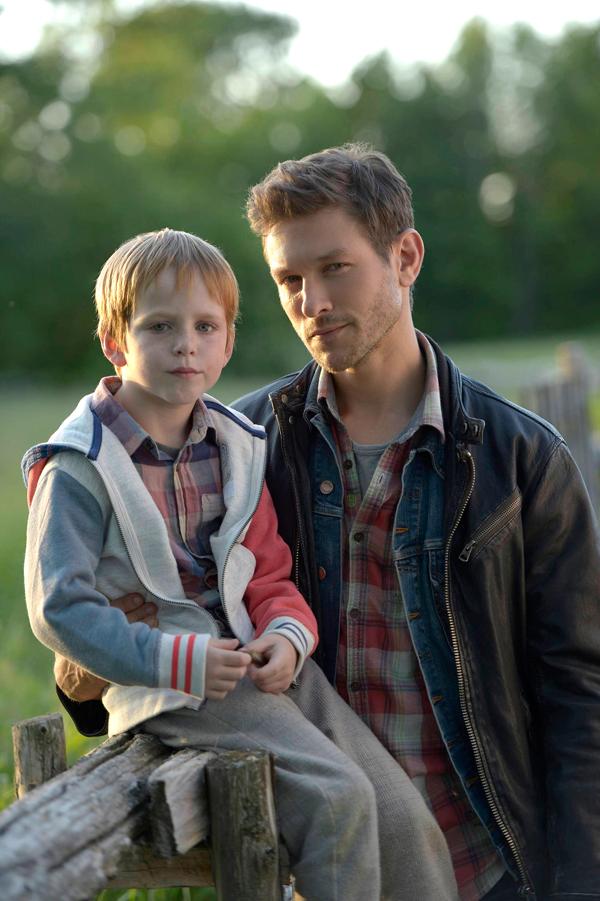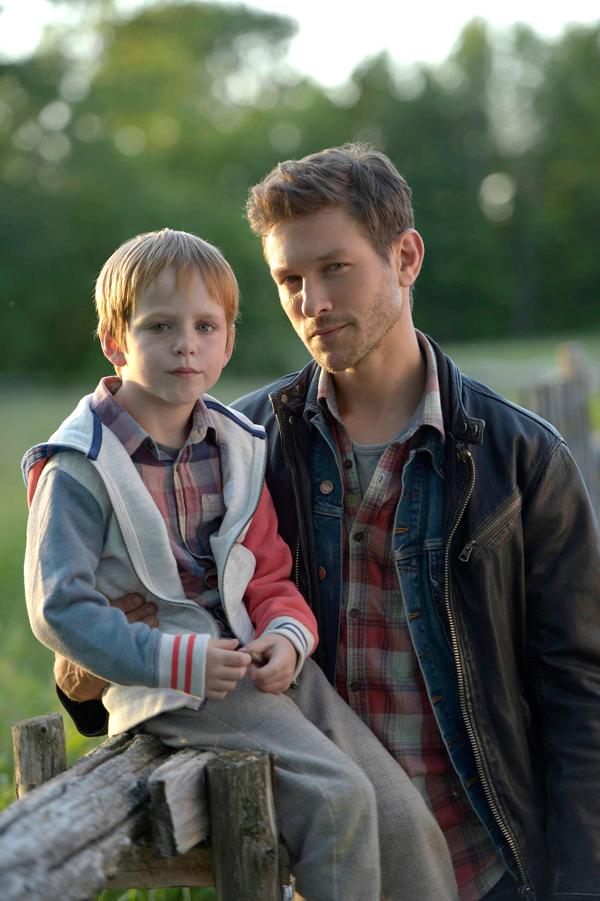 Lifetime's The Lottery premiered last Sunday and if it felt like it had a bit of a Children of Men vibe, what with the main theme being that women worldwide haven't been able to reproduce in five years, then you're onto something. The series is brought to you by Timothy J. Sexton, the same guy who wrote Children of Men, and stars Marley Shelton as a doctor who has a breakthrough when she's able to clinically fertilize 100 embryos and Michael Graziadei, a single dad whose five-year-old son is among the last humans born on the planet.
Article continues below advertisement
OK! caught up with Michael at the Television Critics Association Summer Press Tour and gave him the ultimate challenge—describe the complex series in just five words. We think he did a pretty good job, but you can be the judge of that!
OK! News: 4 Things You Need to Know About WGN America's Manhattan
OK!: How would you describe the series in five words?
Michael Graziadei: In five words? You're going to make this really hard on me. Do you know how hard it is to sum up The Lottery? Global fertility crisis impending doom.
OK!: What is your part in all of this?
MG: My character is Kyle Walker who is a recovering alcoholic and the single father to one of the youngest and last children born in the world. So obviously he gets a lot of attention from the government and other people and is constantly under a microscope. He's under a lot of scrutiny because the government is interested in the welfare of this child and a single dad running around with him—women all over the entire world want to have children and can't so they treat him more as an object as opposed to a child.
Article continues below advertisement
OK! News: Jersey Belle's Jaime Primak Sullivan Dishes on the Perfect Cocktail
OK!: What's it like playing a father?
MG: I've heard horror stories about acting with children. There's absolutely none of that when it comes to Jesse (Filkow). Jesse, who plays my son Elvis, is amazing to have on set. He's such a professional. He's still a kid but I think I'm a big kid at heart, too, and he realizes that so we formed a bond immediately. His mom even sometimes will say, "I can't get him to listen to me but you whisper one thing in his ear and he's like okay." I get to be his friend but he knows I'm helping him on set. The way he soaks up direction from the directors and the questions he asks sometimes he's a little more professional than I am.
Article continues below advertisement
MG: Yeah, in old Montreal there's this little place called Barroco. Jeremie Falissard is the chef and one of the owners there. He is doing some of the most amazing and innovative things with cuisine I've ever experienced. I love food. I've been taking everyone I know to the restaurant. I've taken Marley there, I've taken Yul (Vazquez) there, I've taken Martin (Donovan) there—any time anyone wants to go to dinner I'm like, "I've got the place!" It's a little different. We don't have anything quite like their place here in Los Angeles.
The Lottery airs Sundays at 10/9c on Lifetime.
Have you watched The Lottery yet? What did you think? Tell us in the comments or tweet @OKMagazine.