NEWS
What Did You Think of the Last Few Seconds of 'The Mindy Project' Finale?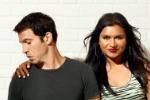 The season finale of The Mindy Project aired last night! I'm about to discuss it, so needless to say but I'm going to say it, SPOILERS AHEAD. SPOILERS.
OK! News: The Mindy Project gives awesome BFF lessons!
The two main players both had fairly happy romantic endings. Mindy is moving to Haiti with Casey. Danny is moving forward with Christina, albeit slowly. And then—wait, what's this? In the final moments of the episode, Danny pulled a very classic rom-com move of taking Mindy's glasses off to clear something off them, then leaning in... in... what is happening?!.. until Mindy interrupts him to say that she's back with Casey, which he didn't know.
Article continues below advertisement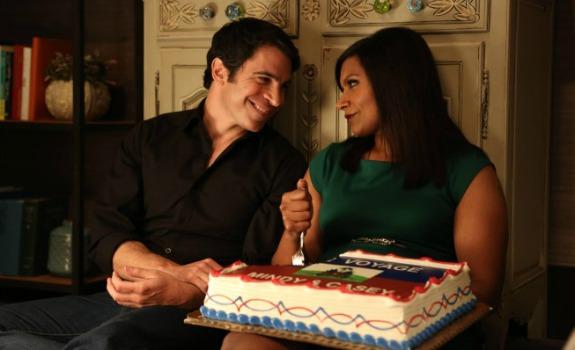 Are we ready for Mindy and Danny to get together? When should they? OKMagazine.com Video Editor Lea Palmieri says,"I never ever need them to be together. I just want her to date a revolving door of cute boys" while Social Media Editor Emily Kanoff says,"Like Jim and Pam before them, Mindy and Danny need to let their relationship marinate before they do anything too severe. I say they can hold off for another 2 or 3 years."
OK! News: Vote for The Mindy Project for the best new show of the year!
Whether it's good for the show or not, we can agree on one thing: It was really hot. Entertainment Editor Haley Longman says, "I am undecided on the kiss being too soon or not, but I am decided on the fact that regardless of timing, I wanted it to happen. I couldn't stop staring at the screen when Danny fixed the shmutz on Mindy's glasses because I was like, 'OMG, this is it!'"
What did you think of the finale? Do you think Danny is into Mindy? When do you think the show will let them get together? Tell us in the comments below or tweet us @OKMagazine.