NEWS
What We Learned From Last Night's 'Real Housewives of Miami'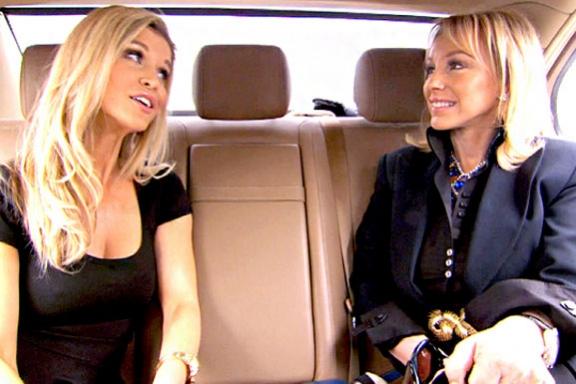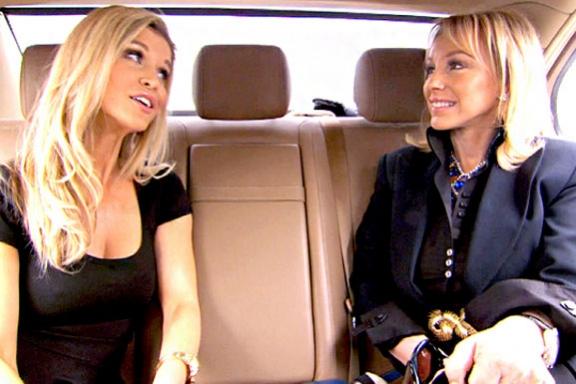 The Real Housewives of Miami are back and this season looks soooo good.
First of all, I love the glossiness of this first episode. The season opens with Lea picking Joanna up from the airport and the conversation immediately turns to the model's upcoming wedding to fiancé Romain. And then we find out that Adriana has been married to her "fiancé" Frederic for five, count 'em, five years.
Article continues below advertisement
Lea confesses she feels betrayed by Adriana, who she helped for years, because she never knew she has been married to Frederic for all this time, and because Adriana didn't defend her at all when the women attacked her at the last reunion.
Cut to glam shots of the other women getting ready for Fashion Week and a wedding expo they'll be attending with Adriana to help her plan her upcoming nuptials. Lisa admits she and Ana are on the outs, and Ana drives that point home by talking to Lisa like she's an idiot.
OK! News: Cousin Jerome Weighs In On This Week's 'Tia & Tamera'
Adriana explains the marriage away like this: She hasn't really felt married because, despite the presence of a marriage license, Frederic called off the wedding because at the time her son wasn't okay with it. Got it, still confused as to why this was kept a big secret if the explanation is really that simple. Cut to a flashback from a week prior where Adriana is flipping out on Frederic because the news they've been married has hit the press and now she looks like a fraud. Me thinks someone is going to be sleeping on that sorry excuse for a yacht alone tonight.
Article continues below advertisement
Lea drops Joanna off at the Jaguar dealership where Romain is waiting to surprise her with a brand new car. Mental note: Find out why my husband has never surprised me with a Jaguar.
Watch: Who Is Adriana De Moura Really Friends With on 'RHOM'?
Time to catch up with Alexia and her family. Her son Frankie is working on his recovery after a horrific car accident threatened his life. Alexia explains how her older son Peter has been having a difficult time coping with Frankie's accident and the legal trouble he has been in as a result.
Lea is redoing her house and admits she bought way too much art from Adriana to help her get commission at the gallery. Note to self: Find Lea Black the next time my kids have a school fundraiser. How much chocolate do you think I could get her to buy?
Watch: Lauri Peterson Reveals Why She Returned To 'RHOOC'
Lisa has invited all of the women over for lunch in an effort to get Adriana and Lea to talk. One problem with that plan—Lea cancels. In her absence, Joanna tries to defend Lea. And this is when the conversation gets totally chaotic.
Marysol puts an end to the madness by dropping the bomb that her mom isn't doing well after suffering a head injury and having brain surgery. This gets the women to chill out briefly and puts all of the petty BS into perspective and they all cheers to Elsa.
How long will things stay peaceful? We'll find out next week!
Which storyline are you most excited to see more of this season? Tell us in the comments below or tweet @OKMagazine.