NEWS
What We Learned From This Week's 'Real Housewives of Orange County'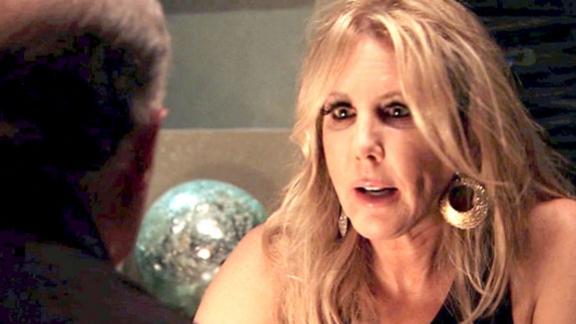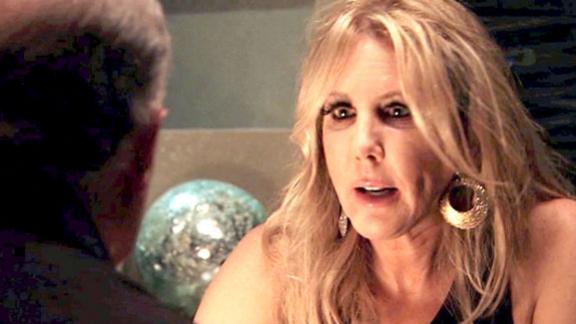 Gretchen is happy to be back from Whistler. Thankfully she rehashes the situation abouth Heather and Malibu Country with Slade. I was so hoping for one last mention of that show so thank you for that.
Heather and Terry look at some land to build a new home. It looks like the Dubrows are movin' on up to the highest point in Newport Coast.
OK! News: Hot Hair Looks From Miami Swim
This episode is light on Tamra but we do get one scene with her and Eddie choosing a wedding date.
Article continues below advertisement
Vicki is heading up to Napa to work on her newest venture, Vicki's Vodka, which somehow involves Brooks. Why can't she shake this guy? Brianna is clearly asking the same question. Stay firm on this one, Brianna. Brooks has bad news bears written all over him. In a separate interview Brianna admits her fears of Brooks trying to make money off of her mama are starting to come to fruition.
OK! News: How Will Giuliana and Bill Rancic Celebrate Baby Duke's First Birthday?
Gretchen and Alexis meet up to talk things out. I really wish these two could get it together and be buddies again. Last season was anti-Alexis, the season is anti-Gretchen—these two need each other because, frankly, it feels like they're both getting played.
Lydia and Doug are hosting Life Group (not Bible Study) at their home. Our doe-eyed OC friend needs to get the raunchiness of Whistler out of her system with some good, clean fun. These people seem lovely but it's time to get back to the crazy…
Article continues below advertisement
Which bring us to Napa and Vicki and Brooks, who just creeps me out. Vicki acknowledges that a business trip with her kinda-sorta-maybe ex is awkward.
Watch: Lauri Peterson Explains Why The Housewives Are All Scared of Vicki Gunvalson
Alexis heads to LA for a meeting about a potential acting gig on a new drama. This scene is actually not as painful to watch as I feared.
Whenever any Real Housewife goes into a recording studio, with the exception of Kandi Burruss from Atlanta, I get really uncomfortable. The closer they inch to the recording booth my anxiety level rises. This scene with Gretchen recording a song for Slade is seriously giving me a panic attack. Why does everyone need to record a song? Stop the insanity, people!
OK! News: 13 Things Learned From This Week's Real Housewives of New Jersey
Back in northern California Vicki and Brooks go out to dinner. V confronts him about what Lauri told her about an alleged fling he is having with a way younger chiquita. He denies it. Vicki buys it hook, line and sinker. It makes me sad to watch V practically plead with Brooks to come over for dinner now that Brianna and Troy are heading out to visit Ryan on base. And what's up with Brooks' crazy blinking? He shoots her down and basically says he can't be with her until she sets Brianna straight about their relationship. I think you can't trust a guy who is trying to turn you against your own children. Ick. And when he says, "We're going to make a lot of money together," that just makes me dislike him even more. Gross.
Next week Gretchen proposes and more smack talking amongst the ladies ensues...
What do you think of this season of RHOOC so far? Share your thoughts in the comments below or tweet @OKMagazine.