NEWS
What Would the Countess Do: Surprise Gifts; Handling Awards Season Gracefully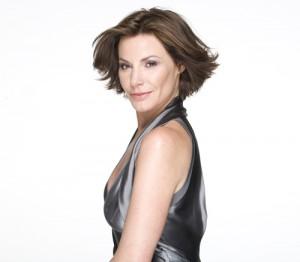 When it comes to etiquette, manners and overall good behavior, even celebrities need help navigating the rough waters of stardom! It's a good thing Countess LuAnn de Lesseps of the Real Housewives of New York is joining forces with OK! to school them on the right thing to do! In a rough situation, we just ask, "What Would the Countess Do?" This week LuAnn discusses receiving surprise gifts and making it through awards season with grace!
Article continues below advertisement
Etiquette on giving presents: What if someone gets you a gift and you hadn't planned on giving them one?
Surprise gifts always bring a smile to my face. I love to give gifts and I never consider whether or not the person I'm giving the gift to has bought me one in return. However, if you want to reciprocate a surprise gift, make your gift a surprise as well. Send flowers or chocolates the next day with a little thank you note. The must give gifts are hostess gifts when you attend a soiree at a friend's home and to your family and closest friends.
MORE ON:
Countess LuAnn De Lesseps
Tip: Remember, it is the thought that counts.
WHAT WOULD THE COUNTESS DO?: HOLIDAY SHOPPING; STAYING IN TOUCH WITH FARAWAY FAMILY
During the busy awards season, how should celebs speak about their competition with others? How do you handle competition in the spotlight?
Show business is a competitive business but this is healthy because it brings out the best in everyone. I think that when celebs are nominated for an award they should thank whoever nominated them (the Academy, the Screen Actors Guild, etc.) and acknowledge that their competition this year is also deserving of the award but that they'd be honored to be the recipient. I love competition and thrive when my co-stars challenge me.