NEWS
Which Real Life Bachelorette Inspired June Diane Raphael's Burning Love Character?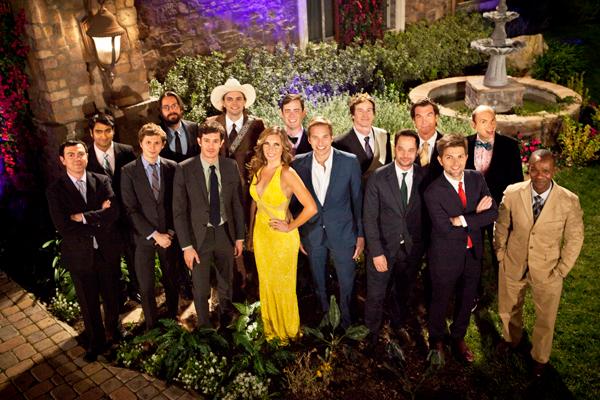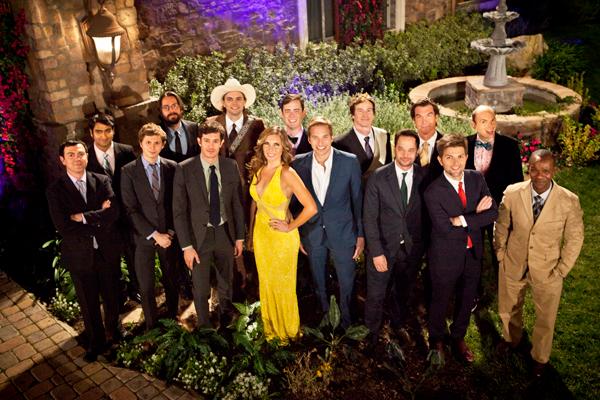 Burning Love's hilarious second season makes it's E! premiere tonight at 10:30 PM after The Soup and this time The Bachelor/Bachelorette spoof puts season one "contestant" Julie Gristlewhite in the hot seat to choose among an array of interesting suitors. Played by funny lady June Diane Raphael, Julie isn't quite so comfortable being the center of attention and her available bachelors (played by Michael Cera, Joe Lo Truglio, Jerry O'Connell and many more) may just drive her from the mansion to the mental institution. June chatted with OK! about Julie's quirks and the pop culture phenomenon that is The Bachelor.
Article continues below advertisement
OK! News: Jessie James Shares How Pregnancy Is Affecting Her (In More Ways Than One!)
OK!: For those tuning in on E!, what can we expect from season two of Burning Love?
June Diane Raphael: My character Julie Gristlewhite was in season one as a contestant and unfortunately didn't make it the whole way through. But Julie's back and better than ever. It's really something we talked a lot about before we started with how Julie Gristlewhite, there's something about having all of these men there. You'll see it as the season goes on, it sort of makes her crazy and she kind of loses her mind. It's really fun and the dates get crazier and crazier. If people loved season one then they'll really love season two. I'm proud of it.
MORE ON:
June Diane Raphael
OK! News: Donnie and Mark Wahlberg Get Their Own Reality Show (Better Known as the Best Idea Ever)
OK!: Did you watch The Bachelor before you started working on Burning Love?
JDR: It's so funny. I would love to say I was watching it just for research purposes. I watched a lot of it for the show, yes, but as I would start to download the seasons and get into the first and second episodes of The Bachelor and The Bachelorette, at first it was like I'm watching this as a field reporter to research my role and then immediately I was so sucked in and so fascinated and just watching for the fun of it. It's such amazing television.
Article continues below advertisement
OK! News: Yolanda Foster Reveals How She's Coping With Lyme Disease
OK!: Which Bachelorette inspired you the most?
JDR: I was really inspired by Ashley's season and I feel like Julie Gristlewhite's experience has a lot of similarities. In Ashley's season, I don't know if you remember, but there was that guy who would say the worst things about her behind her back in the confessional and then to her face be so loving. It was crazy to watch. This woman had no idea she was getting played. I just loved that. She was so emotional and she was so overwhelmed by it all. I think it's especially interesting when it's the girl who doesn't necessarily think she deserves it. And in Ashley's season all of the guys were saying they wished it was Emily. For Julie Gristlewhite in season two of Burning Love, she's so excited to do it but there are so many insecurities that come up, too.
OK!: Have you run into anyone from the real-life Bachelor or Bachelorette?
JDR: No, sadly. I know Ken Marino and Erica Oyama have had interactions with Chris Harrison and some of the contestants but very sadly for me I haven't been at any of those events. I've missed out in a very big way.
Tune in to Burning Love tonight at 10:30 PM on E!.
Which celebrity would you love to see guest star on Burning Love? Tell us in the comments or tweet @OKMagazine.