NEWS
While You Were Sleeping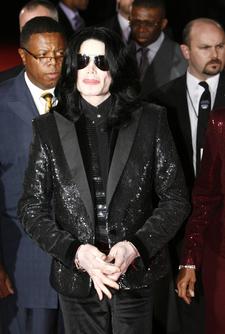 Michael Jackson worked out a "confidential" refinancing plan with the Fortress Investment Group in order to save his precious Neverland Ranch from foreclosure. Wacko Jacko's 2,500 square foot ranch was due to be sold off next Wednesday after Jackson defaulted on the $24.5 million mortgage, reports Page Six. Jackson hasn't lived at the ranch since 2005.
India is safe for Richard Gere once more. The country suspended its arrest warrant against Gere stemming from an incident last year. Gere was wanted for breaking public obscenity laws after kissing actress Shilpa Shetty at an AIDS awareness event, offending Hindu conservatives. Gere was a frequent visitor to India in support of Tibetan exiles who live there.
Article continues below advertisement
Sienna Miller makes friends wherever she goes. The British blonde bimbo said that Pittsburgh should be referred to as "S—tsburgh" last year, and now she's insulted her own people—the British. Miller, who's taken up with Welsh actor Rhys Ifans now has plans to move there. "I think it is the most beautiful country in the world and the people were just gracious and lovely considering they have been raped and pillaged by the English for so long," she said.