NEWS
While You Were Sleeping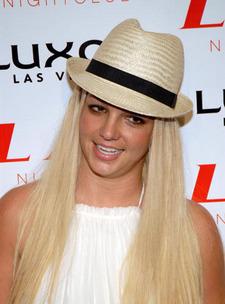 Want to know what's going on with Britney Spears and her wacky family? Just ask June Spears — the family's patriarch and Brit-Brit's grandpa. Pa Spears told Gatecrasher that Britney's mom keeps preggo Jamie Lynn "hidden. Lynne is in denial about the pregnancy. She thinks it's just going to go away, but it's not. It's going to get bigger and bigger."
A thief who held Lost star Josh Holloway and his wife hostage in their Hawaiian home received 30 years in prison. Ruben Royce said he didn't know who Holloway was when he committed the crime. Among the possessions stolen from Holloway — who plays Sawyer on the show — was an undisclosed amount of cash and the actor's car.
Article continues below advertisement
Desperate Housewives' Jesse Metcalfe's ex, British beauty Nadine Coyne, has moved on. The Girls Aloud singer is now with hunky model Jamie Karitzis. After Metcalfe and Coyne's on and off relationship finally went off for good, Coyne hooked up with Karitzis. Coyne stayed with Metcalfe through his battle with alcohol addiction and resulting rehab stint.