NEWS
Why Is James Marsden So Underrated?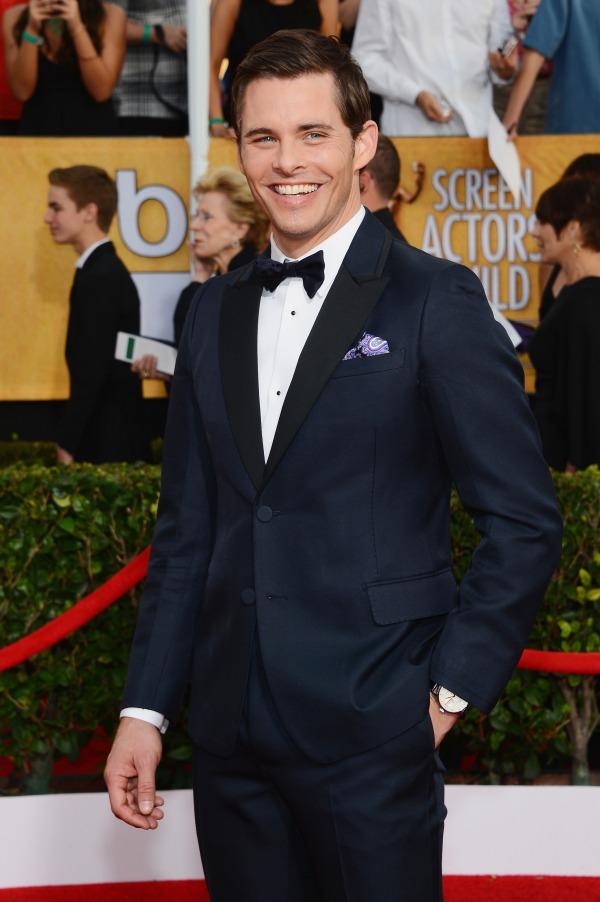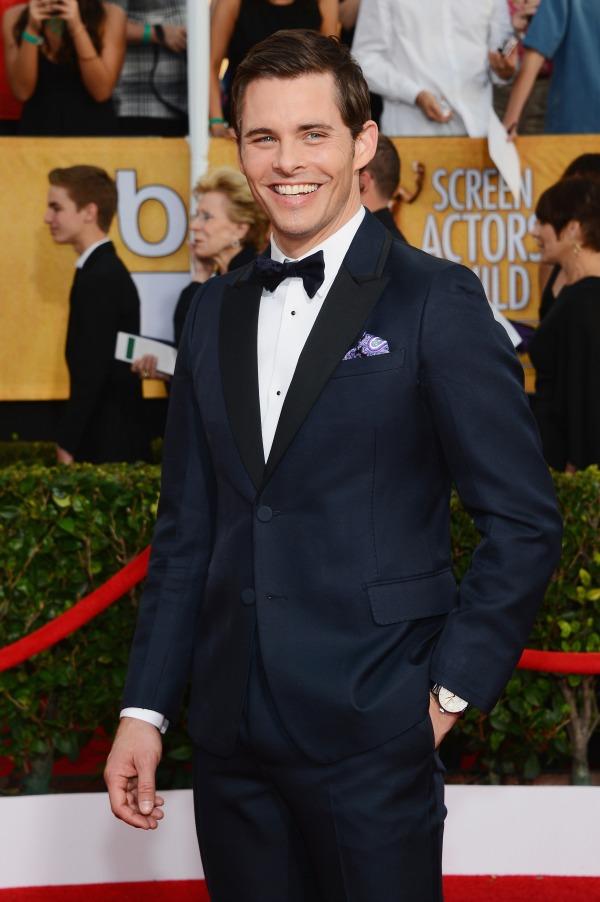 He can take on Magneto (nerdy X-Men reference), dance on a bar with Katherine Heigl, go up against Ron Burgundy and totally be The One for Liz Lemon. So why is James Marsden so underrated?
In honor of his 41st birthday today (how is he 41?!?), let's take a look at the handsome and versatile actor, and try to figure out why we aren't obsessed with every single thing about him. Or, more obsessed. Meaning, when the news broke that Ryan Gosling was expecting a baby or George Clooney was actually getting married, the Internet came close to exploding. Why don't we face a world wide web implosion when Mr. Marsden does...well, anything?
Article continues below advertisement
PHOTOS: Meet the stars of fall's hottest TV shows
Is there even a more dependable actor on the planet? He can do anything! Need a superhero? Call James. A guy with a smile that will make your knees go weak, who won't stop until he's won the heart of the leading lady? He's your guy. Even a guy that makes you think twice about choosing a bearded Ryan Gosling? Marsden is his only competition! He's handsome yet attainable, he's strong but also vulnerable, he's a total douche but also super funny! He's the hot guy, but he's not just the hot guy. What other actor could pull all that off?
OK! News: The 7th Heaven cast reunited this week
Where's his Oscar, his Golden Globe, hell, his Most Beautiful Person award? This is an actor that can effortlessly bounce between critically acclaimed movies such as The Butler, playing JFK, no less, to a movie you maybe didn't hear so many critics raving about, Walk of Shame (it is really cute and fun though), as a charming bartender who hooks up with Elizabeth Banks' character after a crazy night. There is even a scene where he (drunkenly) wears her iconic yellow bodycon dress as he chases her around his apartment before they do the deed. This is to say: this guy has range.
Article continues below advertisement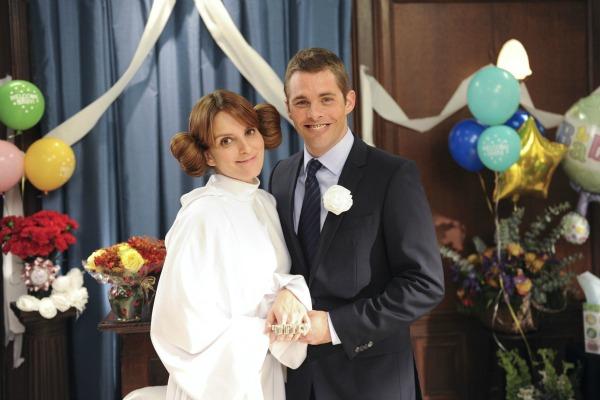 So he's got the acting, we know he's got the looks (That smile! Swoon) and his co-stars vouch for his winning personality. He can take on endless movie and TV roles of any genre, and according to his IMDB page, he's covered them all. Will his role as the leading man in the upcoming Nicholas Sparks movie, The Best of Me, propel him to another stratosphere of fame and respect in Hollywood? Or will he always be the guy that distracted Rachel McAdams before she ended up with her soul mate?
OK! News: It's competitive eater vs. hamster in this eating contest
The next time you plop down on the couch to watch your favorite rom com, please keep this in mind: is it the relatable lady and her closet full of bridesmaid dresses that keeps you coming back for more, or is it the handsome devil who doesn't care to learn the real words to one of Elton John's most popular songs? You know the answer. We all know the answer.
Happy Birthday to you, James. Here's to another year of you stealing all of our hearts, on and off-screen.
Do you think James Marsden is an underrated actor? Which role of his is your favorite? Tell us in the comments below or on Twitter @OKMagazine.