NEWS
Why Meeting Nev Schulman from Catfish Was Basically The Best Day Of My Life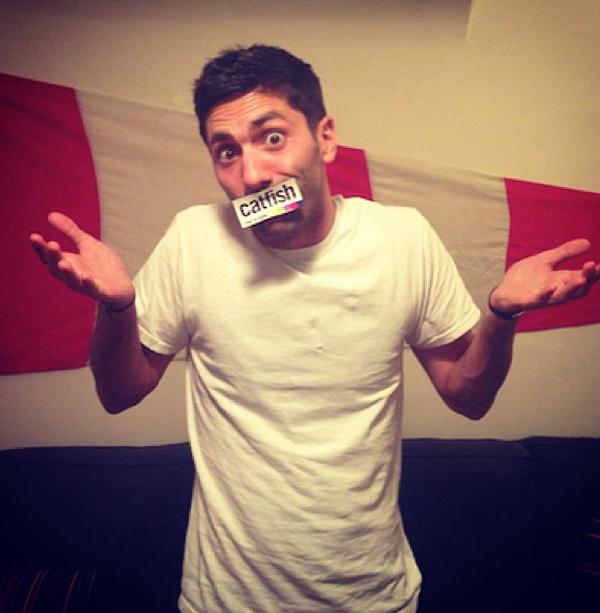 Tonight is the night that Catfish season 2 ends. And I am sad. But despite my being upset, I am going to take this opportunity to profess my love to Nev Schulman and reminisce about that time I met him. Let me begin.
OK! Exclusive: Why Andrew Schulz's New MTV Dating Show Is The Opposite of Catfish
But wait, before we go into the actual nitty-gritty of our meet-and-greet, let's first discuss how my obsession with Nev (pronounced Neeev, as all true fans know) began. I think it was probably in late 2012 when MTV aired a Catfish marathon sometime over Christmas break, followed by Catfish: The Movie. I never actually saw the movie before that time even though I remember it happening, but I was a huge fan of the show since it premiered on MTV in November. I was basically just enthralled by the idea of crazy people dating online, mostly because I had done online dating at one point in my life and was just happy to know there were guys out there that were even less boyfriend material than the few I dated.
Article continues below advertisement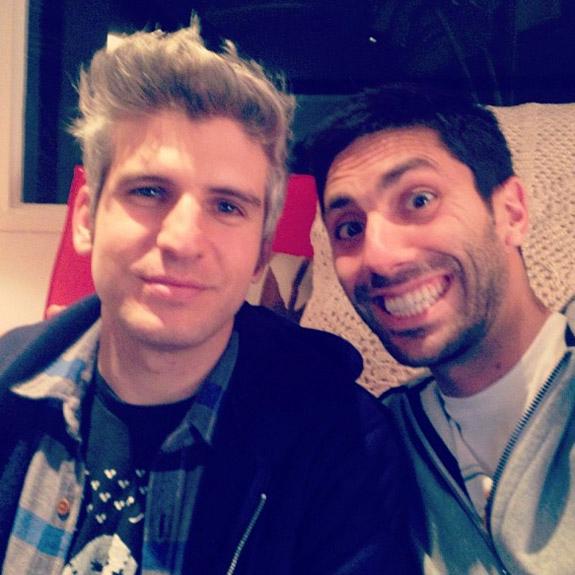 So basically, I started watching the show not because of Nev, but because the show was generally great. But a few epsiodes in and it was basically confirmed that he was the true love of my life. Just the way he interacted with his sidekick, Max Joseph, the way he felt so badly and genuinely sympathetic for the people who got Catfished, the way he acted so upset and surprised when he found something unsettling about one of the online daters on Facebook. Just seemed like a genuinely great dude, you know?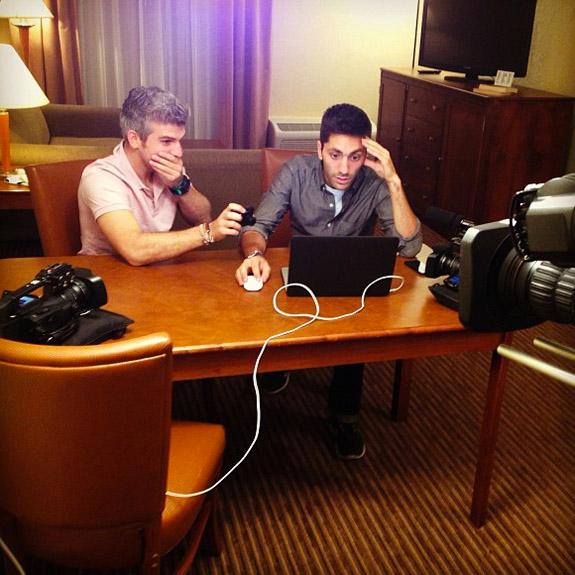 And even though I loved him, I wasn't even mad that Saturday Night Live made fun of him in this Catfish skit with Adam Levine starring as Nev. It's actually pretty hilarious.
But now let's flash forward to February of 2013. Social Media Week was happening in New York City, which is basically a week-long conference where people in the media industry can pick and choose a few panels to attend. As I was looking through a monstrously long list of options, one caught my eye that was going to be taking place on a weeknight evening at the MTV headquarters in Times Square and Nev Schulman was going to be one of the panelists. It was about how celebrities interact with their fans via social media and I mean, hello, it could've been about the history of Alaska and I still would've gone if Nev was going to be there.
Article continues below advertisement
Watch: The Hilarious Trailer for Girl Code Season 2
So I signed up and attended the conference with a co-worker. We were basically both there competing over who could get Nev to fall in love with us first, and not sure who won that one. But probably me, because before it began, I snapped this pic of Nev checking his teeth in a handheld mirror before the interview portion. If anyone knows me, they know that I check my teeth in knives post every meal. #Soulmates.
The panel happened, and whatever, he and the other panelists talked in depth about how Twitter is a great tool to interact with fans and how he likes to post a lot of selfies to his Instagram because it shows his fans he's just a regular ol' dude. When asked by the moderator what question he gets the most from fans on Twitter, Nev responded that it's "why doesn't he shave his chest hair." It takes a real man to admit something like that in a crowd full of strangers.
Article continues below advertisement
Photos: Max, Nev and More Amazing TV Bromances
So after the panel ended, this was my chance. Girls were swarming towards him and asking him to take pictures with them, so I knew I had to have a different pick-up line. One that would stand out. I walked over to him and said "Hey Nev! Can we take a selfie?" Get it? Because he just talked at length about how he loves selfies?
So he grabbed my iPhone, crouched down next to me (I'm 5 feet short but he's not exactly a giant either), and this beauty was born:
Then my friend did the same (but I win because my pic was better and also because I came up with the selfie thing first) and then we both left. Defeated that he didn't ask either of us for our hand in marriage, yes, but feeling fantastic because I knew this pic was Instagram/Facebook gold. It got about 26 likes on each, if you're curious, which is really great for little ol' me.
Article continues below advertisement
I haven't spoken to Nev since (even though I tweeted the pic at him that night and asked for a retweet because the following day happened to be my birthday) but I didn't hold it against him. I still watched Catfish every week (that Bow Wow episode was legit cray) since its season premiere in June. I'm just mad that Nev introduced the world to his girlfriend on Twitter about a month ago and it wasn't my Twitter profile he linked to. #Stillsoulmates
The Catfish season finale airs tonight at 10pm on MTV! What'd you think of my first-hand meeting Nev story? Are you a little bit obsessed with him too? Have you ever met a celeb? Tweet us @OKMagazine!