NEWS
Will 'Ravenswood' Live Up to The Creepiness of 'Pretty Little Liars' Rosewood?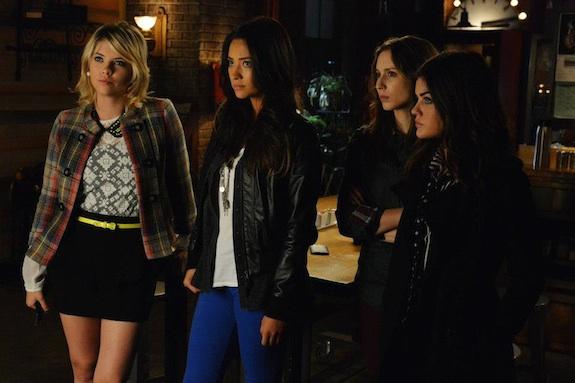 Hey, Marlene King, our hearts can't take it, slow down! Did you hear? Pretty Little Liars was just renewed for a 5th season AND a spin-off titled Ravenswood which will premiere following the highly anticipated the 3rd annual PLL Halloween special. Woah.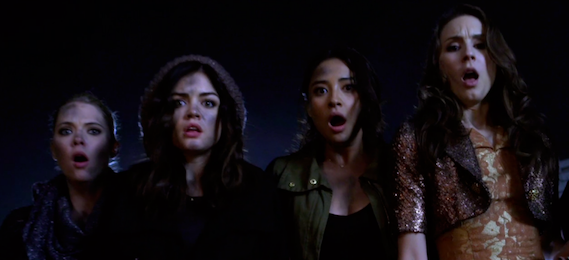 Article continues below advertisement
News: Khloe and Lamar Odom Welcome a New Addition!
1. Ali's Mini Ghost- Try to ignore Ms. Marin in the nurse costume, but how creepy is this little girl? Some say Ali's mini-me-ghost-twin, but we just say play creepy. She asks to use the phone to call her phone and then things got scary. Check it out:
Photos: Oh Baby! Guess Whose Cute Kids These Are!
2. Emily Kills - Here's how it went down: Emily went away with Nate to cope with the loss of Maya, Nate kidnapped Paige, Nate almost killed Paige in front of Emily, Emily stole Nate's knife and ran, Nate chased her, Caleb came to the rescue...kinda. Watch how it all went down at that creepy cabin:
OK! News: Jenelle Evans Quits Rehab After Just Four Days
3. Toby's Dead - After finding out her beloved Toby is part of the dreaded A-Team, it was all downhill for Spencer Hastings. After a wild goose-chAse in the woods (haven't these girls learned their lesson with going in the woods?!), Spencer finds a body that is a total game-changer. Follow the chase here:
Photos: The Best-Dressed Celeb Friends
4. The Big ReveAl - After sleepless nights (as in, the Little Liars and us!), we finally find out the first member of the dreaded A-Team. Detective Spence, as per usual, uncovers the layers of lies and finds herself in A's lair with the enemy herself, Mona. Scary stuff, watch it: