NEWS
Wyclef Jean "Drafted" to Run For Haitian President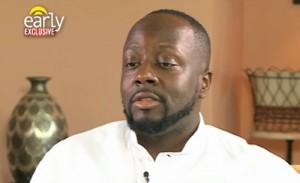 Wyclef Jean knows his new mission in life and is on the verge of pursuing it. The Grammy-winning hip hop artist has decided top run for President in his home country of Haiti, a political position he has been "drafted" for.
"Not only am I running for president of Haiti, I'm being drafted by the people of Haiti," Wyclef told CBS News' The Early Show correspondent Betty Nguyen when asked why he is running for the tough task in the impoverished and naturally depleted nation.
Article continues below advertisement
Article continues below advertisement
Wyclef also shared with the Wall Street Journal his plans to improve the devastating condition of the country.
"Well, I think the reality of it, to rebuild Haiti is going to take 25-30 years. But I think there are issues we can start tackling — the education, the literacy problem, the job creation problem, the agricultural component," he explained to the WSJ. "The idea that if everything is being imported how do we get our export back. National production. These are some of the things that I feel we can start tackling. And when I say job creation, the infrastructure, the reconstruction of Haiti, should not only involve international contractors, but there should be local Haitian contractors too."