NEWS
Your Afternoon "Aww": Can You Guess Which Actor This Pup Belongs To?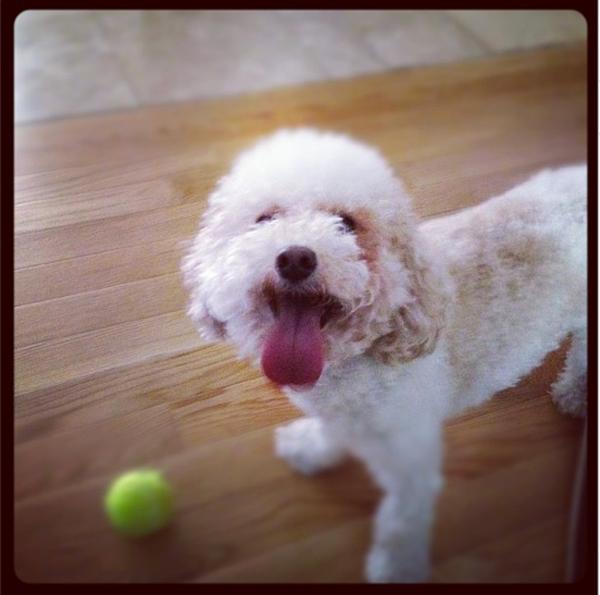 It's officially Friday which means the weekend is only a few hours away—woohoo! What better way to celebrate time off than with a picture of an adorale celebrity pup? While we can't tell you quite yet who the mystery star is, we can give you five hints to help decipher the iconic 90's star. After you've chosen your answer, scroll down to the bottom of the page to see if you guessed today's Afternoon "Aww" correctly!
Article continues below advertisement
1. Appeared in a Folgers Coffee commercial back in 1991.
2. Played in the NBA All-Star Weekend's Celebrity Game with stars like Nick Carter and Nelly.
3. Is married to Jessica Simpson's best friend and former personal assistant.
4. Guest starred on the 90's classic show, Sabrina the Teenage Witch for seven episodes.
5. Claims his Scrubs co-star Zach Braff as his best friend.
Get the scoop on the celeb in the section below!
If you guessed Donald Faison you are correct! Thanks for playing and come back Monday through Friday for new installments of Afternoon "Aww."
Photos: See Yesterday's Afternoon "Aww" of Beth Behr's Yorkshire Terrier
Is Clueless your favorite movie ever? Tweet us @OKMagazine with your answer and comment in the section below.