NEWS
Your Afternoon "Aww": Can You Guess Which Beauty These Jack Russells Belong To?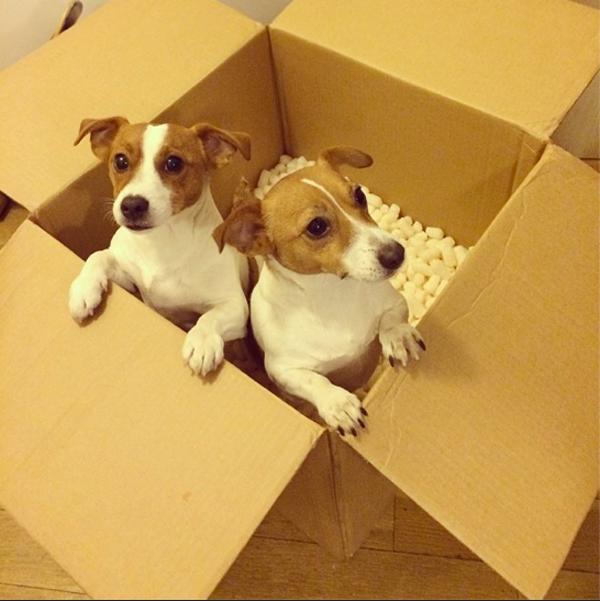 We have to ask—did you tune in last night to the 2013 Victoria's Secret Fashion Show? We still can't get over how gorgeous and fit all the Angels looked strutting their stuff down the glittery catwalk. In honor of the glamorous festivities, today's Afternoon "Aww" is dedicated to one of the show's bombshells. To find out which lucky lady's adorable pet we've featured, take a peek at our five clues below!
Article continues below advertisement
1. How was the beauty discovered? At a flea market when she was only 15!
2. She met her hunky Brazilian boyfriend, Hermann Nicoli, modeling in Paris at age 17.
3. Claims Behati Prinsloo and Rosie Huntington-Whiteley as her besties.
4. Was the lucky lady to rock the $10,000,000 "Royal Fantasy Bra" at the 2013 Victoria's Secret Fashion Show.
5. Has appeared in ads for Nike, Ralph Lauren, Miu Miu, Juicy Couture and Versace.
Find out the answer by scrolling down!
Milo and Luna's celebrity mom is...Candice Swanepoel! Thanks for playing and come back Monday through Friday for new installments of Afternoon "Aww."
Photos: See Yesterday's Afternoon "Aww" of the Real Life Fox and the Hound
Do you follow Candice on Instagram? Sound off in the comments below and with a tweet @OKMagazine.