NEWS
Your Afternoon "Aww": Can You Guess Which Hunk Today's French Bulldog Belongs To?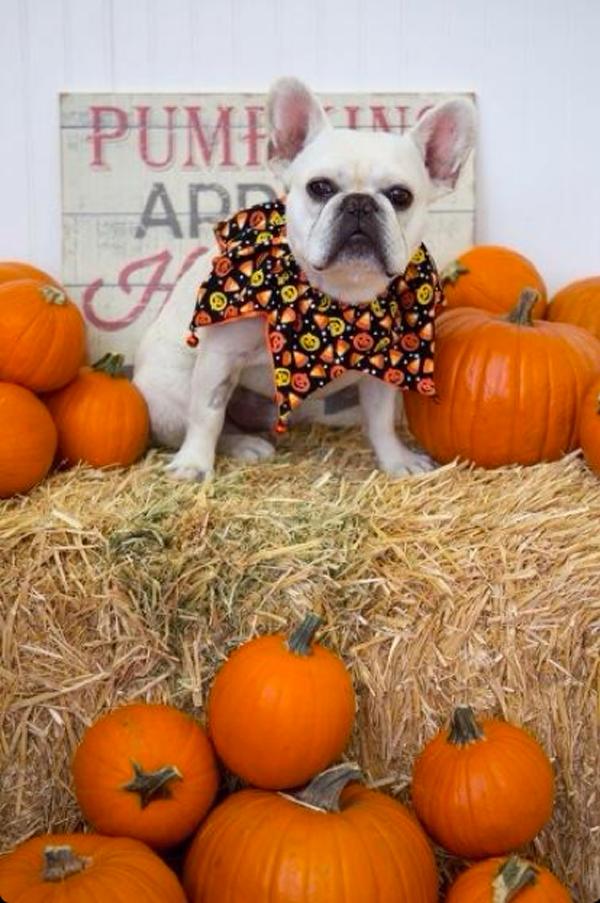 If today's Afternoon "Aww" doesn't get you into the Halloween spirit than we don't know what will! Julio the French Bulldog was looking extra suave while posing at the pumpking patch with a festive jester inspired bandana. The adorable pup has quite the fan base as he is the proud owner of his very own Twitter account! Think you know which mystery star Julio belongs to? Take a guess in today's Halloween inspired game and then head down to the bottom of the page for the celeb's big reveal!
Article continues below advertisement
1.  He has the cutest smile and dimples in Hollywood.
2. Appeared on one episode of The Golden Girls in 1987.
3. Was runner-up in season three of Dancing With the Stars.
4. Made his Broadway debut in the revival musical of A Chorus Line.
5. This was the best career move of his life as he met his now wife Courtney who was a dancer in the show.
Were you able to figure out Julio's hunky owner? Find out below if you answered correctly!
Say hello to Julio's owner A.C. Slater...oops we mean Mario Lopez from Saved By the Bell! Thanks for playing and come back Monday through Friday for new installments of Afternoon "Aww."
Photos: See Yesterday's Afternoon "Aww" of Chord Overstreet's Dog
What's your favorite episode of Saved By the Bell? Tell us below and on Twitter @OKMagazine.