NEWS
Your Afternoon "Aww": Can You Guess Which Supermodel This Puppy Belongs To?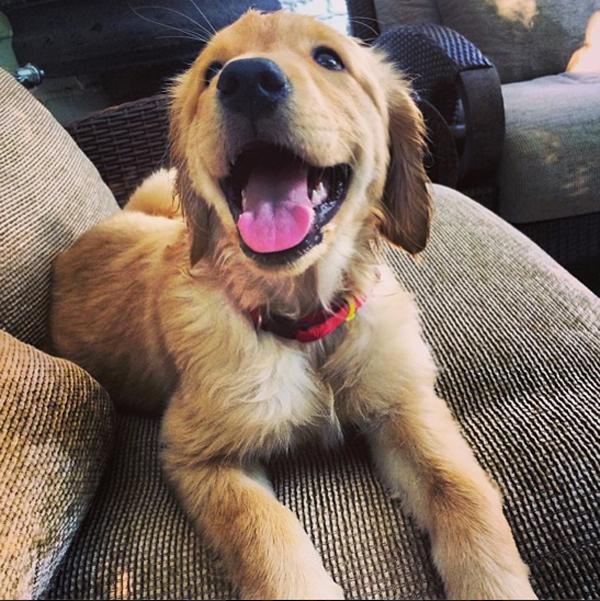 How is your Monday so far? No matter what time zone you're in, take a break because you have to see today's adorable Afternoon "Aww"! Not only does the puppy have a celebrity owner, but a mom who struts her supermodel status on the hottest catwalks around the world. Enjoy today's daily dose of cuteness and make sure to check out our five clues below. Then head down to the bottom of the page to see which beauty we're talking about!
Article continues below advertisement
1. Was born and raised in Grootfontein, Namibia.
2. Was the leading lady for The Virgins' "Rich Girls" music video.
3. You might have seen this supermodel in ad campaigns for iconic brands like Chanel, Marc by Marc Jacobs, Gap and DKNY Jeans.
4. Is engaged to one of Hollywood's hottest rockstars.
5. Has worked the runway at the Victoria's Secret Fashion Show since 2007.
Think you know the answer? Find out by scrolling down now!
The supermodel owner of today's adorable pet is Behati Prinsloo. Thanks for playing and come back Monday through Friday for new installments of Afternoon "Aww."
Photos: See Friday's Afternoon "Aww" of Robin William's Pug
Are you as obsessed with Behati's puppy as we are? Tweet us @OKMagazine and comment in the section below.