NEWS
Your Afternoon "Aww": Can You Guess Which Power Couple These Puppies Belong To?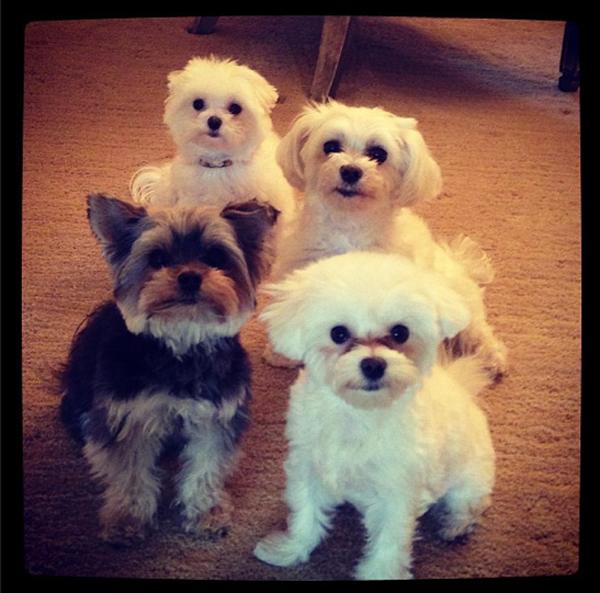 Before we dive into how cute today's featured pets are, let's all take a moment to give snaps to the mystery celeb owners who captured today's Afternoon "Aww." We are amazed at how they were able to get all four dogs to sit still for the photo! So which famous couple do the pups below belong to? Play along by using the five hints below. Then, scroll down to the bottom of the page for the reveal!
1. Who knew a family vacation to the Bahamas would bring these lovebirds together!
Article continues below advertisement
2. She was featured in a new cooking column for Cosmopolitan Magazine.
3. You can see the pair on their hit E! reality show.
4. Along with his brothers, the boy band has been rocking the charts since 2005.
5. The couple revealed they are expecting a baby girl back in August.
Find out which adorable celeb couple we're talking about below!
The four little ones above belong to Danielle and Kevin Jonas! Thanks for playing and come back Monday through Friday for new installments of Afternoon "Aww."
Photos: See Yesterday's Afternoon "Aww" of Debra Messing's Dog Henry
What do you think Danielle and Kevin will name their daughter? Send us your guesses to @OKMagazine and share with us below.