NEWS
Your Afternoon "Aww": Which Country Singer Do These Holiday Pets Belong To?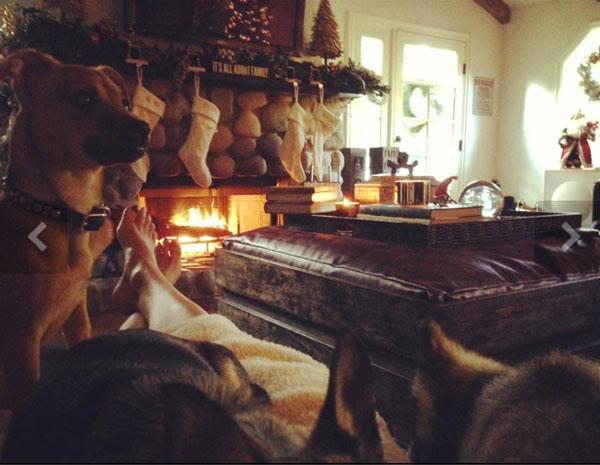 Is there anything better than cranking up classic Christmas songs and cuddling with your pets? We think not! Today's mystery star did just that as she relaxed by the fire with her pup and two cats. To find out which country singer we're chatting about, you have to solve today's Afternoon "Aww". To do so, read our five clues below and then check out the celebrity's TwitPic for help. After you have come up with an answer, scroll to the bottom of the page for the big reveal.
Article continues below advertisement
1. The blonde beauty became the youngest country star since Tanya Tucker.
2. Her career has blossomed as the star has taken home countless awards like two Grammys, three American Country Music Awards and 12 Billboard Music Awards.
3. Has authored two novels and two children's books.
4. Almost landed the leading role in Broadway's Annie.
5. Is in a feud with Real Housewives of Beverly Hills' Brandi Glanville.
And the answer is...
The country singer is LeAnn Rimes! Thanks for playing and come back Monday through Friday for new installments of Afternoon "Aww."
Photos: See Yesterday's Afternoon "Aww" of Lucy Hale's Adorable MaltiPoo
What is your favorite star up to for the holidays? Share with us @OKMagazine and in the comment section below.