NEWS
At Least Four People Reportedly Dead And 159 Unaccounted For After Horrific Condo Collapse In Florida
At least four people are dead and 159 are unaccounted for following a horrific condo collapse in Florida, USA Today reported on Friday, June 25.
Article continues below advertisement
On the day of the accident, the death toll remained at one, but a body was later discovered by search and rescue crews in the rubble, the outlet reported.
Article continues below advertisement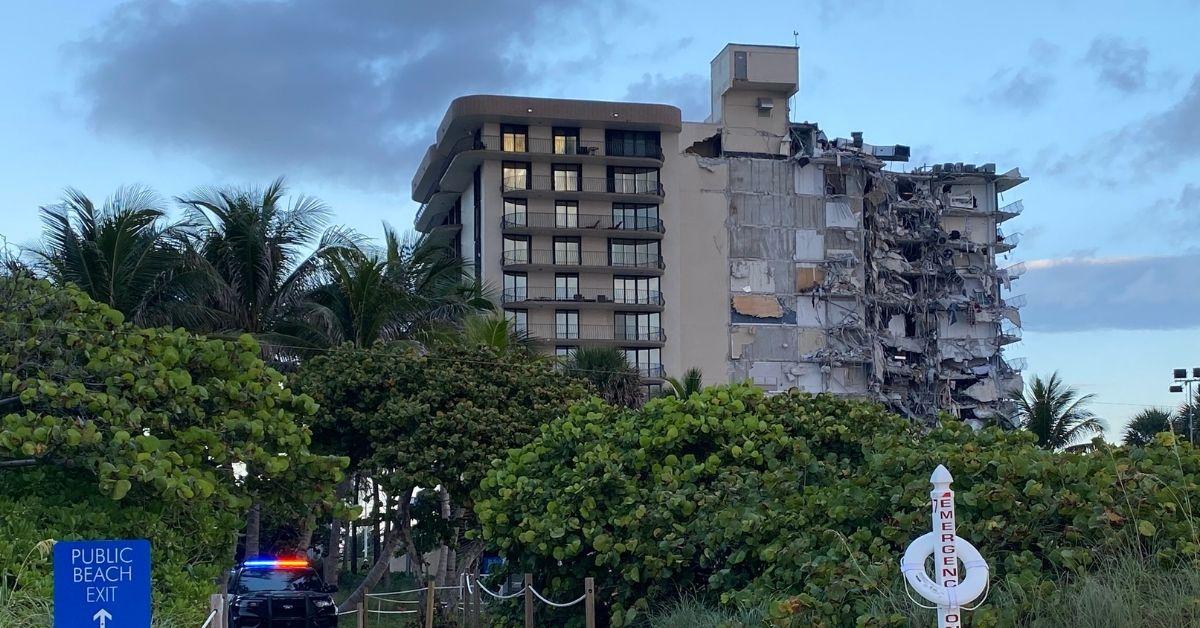 Article continues below advertisement
Miami-Dade County Mayor Daniella Levine Cava said that officials accounted for 102 people so far after the beachfront condo partially collapsed early on Thursday, June 24.
On Friday, June 25, President Joe Biden reportedly approved an emergency declaration in Florida and authorized federal assistance to be sent.
Article continues below advertisement
The cause of the collapse is not yet known.
"The building is literally pancaked," Surfside Mayor Charles Burkett said, per WSVN. "That is heartbreaking because it doesn't mean to me that we are going to be as successful as we wanted to be in finding people alive."
Article continues below advertisement
"Well, what we know is they were doing roof work on the building at the time. Certainly, that doesn't seem like it would be the issue that would have caused it," Burkett said when asked about what may have caused the collapse.
He continued, "Some of the residents at the community center have complained to me that the new building that went up to the south used to shake the building when they were putting the pilings in, but I think that we need to look very hard at what happened there and find out because buildings just don't fall down like this. They just don't fall down like this. It's less likely than a lightning strike. It just doesn't happen. You don't see buildings falling down in America."
Article continues below advertisement
More than 80 Miami-Dade Fire Rescue units reportedly responded to the accident with rescue crews from other cities stepping in to help.
Article continues below advertisement
One of the deceased is said to have died in the hospital. Burkett explained that he was told by the fire chief that 10 people were treated on the site, two of which were taken to hospital. One of the people injured is a woman who is said to have had a leg amputation on site.
"About 2 o'clock in the morning, I was called by the chief of police who said there was a collapse," Burkett remarked. "[I] couldn't imagine that we were going to see what we saw. Looks like a bomb went off."
Article continues below advertisement
According to Burkett, 15 families were able to escape the building by themselves.
"Surfside has set an area for the residents of that building in our community center. We have 15 family units, I believe, that we're making arrangements with the Red Cross, and they're going to be getting them into hotel rooms. We also have a building next door, which is a hotel with about 50 something units, and those people will have to be displaced too because it's not safe for them to go back into the hotel next to this building, because we're not sure whether this building is going to continue to come down," Burkett explained.
Article continues below advertisement
The mayor also said he believes people are trapped beneath the rubble.
Search and rescue dogs were reportedly on the scene but once the rescue is complete, cadaver dogs will be brought in, WSVN noted.