NEWS
IDENTIFIED: HEARTBREAK AS 7 CHILDREN AND ADULT KILLED IN TRAGIC NEW YEAR'S DAY CAR CRASH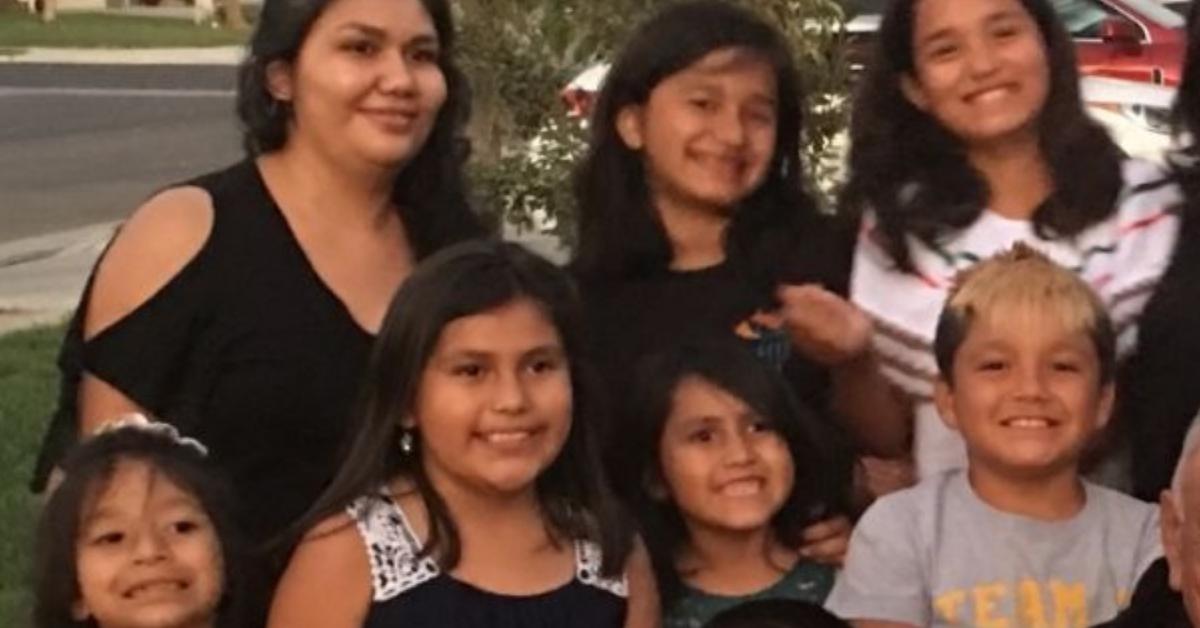 The seven children and one adult who died in a horrifying car crash in Fresno, Calif., on New Year's Day have been identified by their family.
On Friday, January 1, the children, who were between the ages of six and 15, as well as one adult driver collided with a Dodge vehicle on State Route 33 between Avenal and Coalinga, according to the Fresno County Coroner's office and the California Highway Patrol.
Article continues below advertisement
The Dodge was traveling southbound and then veered into the shoulder for unknown reasons. The driver then overcorrected and swerved back onto the highway, where it struck the Ford and burst into flames. 
The Dodge driver was identified as 28-year-old Daniel Luna. All nine people involved in the accident are dead. 
Article continues below advertisement
"On January 1, 2021 our families (Verdin, Pulido, and Ayala) lost eight members in a tragic accident," Reyna Verdin wrote on a GoFundMe page. "Gabriela Verdin, Brooke Pulido, Giada Pulido, Jonah Pulido, Mia Pulido, Daniella Ayala, Camila Ayala, and Anthony Ayala were taken from us while returning home."
"While we cannot begin to understand the reason we lost them all at once, we are burdened with the reality of having to lay eight family members to rest at one time. We take solace in knowing that they left this world together. We humbly request any help you can provide the family with memorial costs to allow them to focus their time on grieving. We appreciate all of the thoughts and prayers from everyone in the community; we know that Gaby and all the kids were loved and we hope to honor that memory forever."
Article continues below advertisement
"We are beyond humbled at the generosity of everyone. Please know that your kindness and contribution means so much to this family, regardless of the amount. Thank you so much for your help during this difficult time. As we begin to make arrangements, we will update everyone with service details as we have them," Verdin added in an update on Sunday, January 3. 
Article continues below advertisement
The Fresno County Coroner's Office also pointed out that the car only had six seatbelts, despite being occupied by eight passengers. Captain Kevin Clays of the California Highway Patrol noted at a press conference that the chances of injury or death are "far greater" when traveling without wearing a seatbelt. 
Article continues below advertisement
Clays also explained that the officers who arrived on the scene had been offered counseling. 
"It's tragic for the community," Clays said. "It's tragic for our officers that respond to these incidents."