NEWS
Mic Drop: The 2021 Grammy Awards Are Being Postponed, Reportedly Due To Pandemic Concerns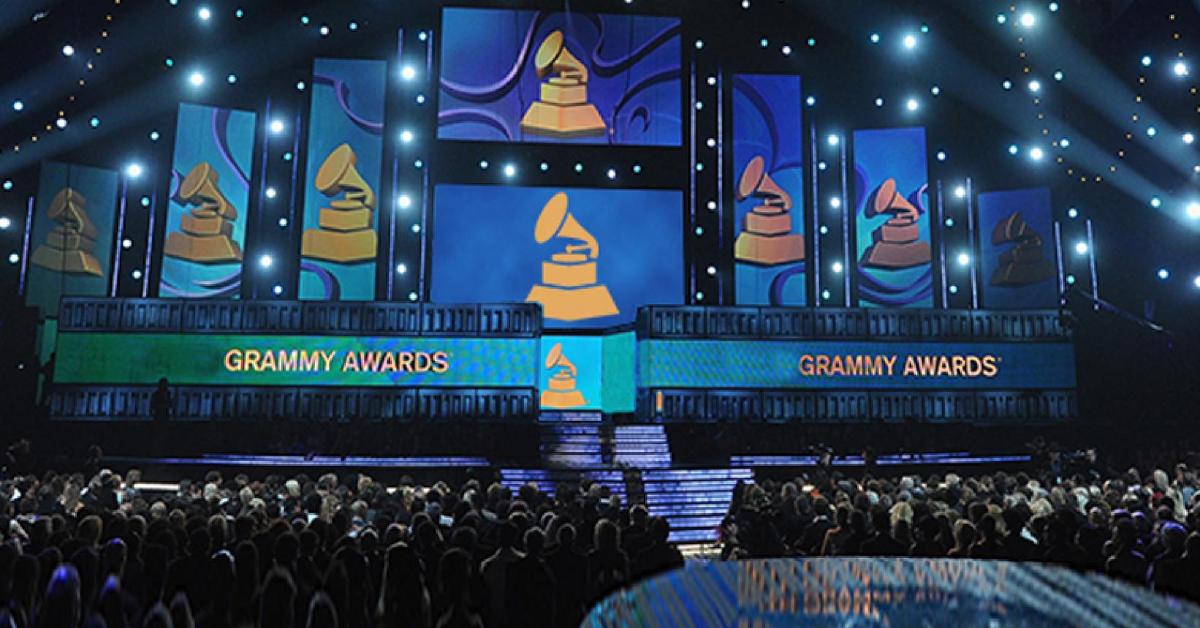 The 2021 Grammy Awards, which were originally to be held at the end of this month, are being postponed due to concerns about the coronavirus pandemic, various sources confirmed on Tuesday, January 5.
The annual awards show was set to air on CBS live from Los Angeles' Staples Center January 31, and the official Grammys site still is featuring a countdown clock to the big night. However, sources are suggesting the new date may now be sometime in March, although that is also still up in the air at the moment.
Article continues below advertisement
CHECK OUT THE WILDEST MOMENTS FROM THE 2020 GRAMMY AWARDS
The Grammys this year was already planned out as a far more scaled-back event than in past years, with no audience or nominees present and only presenters and performers allowed on site. However, California — and in particular, Los Angeles county — is currently experiencing a huge surge in coronavirus cases, with record numbers of transmission coming after the winter holiday season and limited hospital space as a result, leading to safety concerns about health and travel logistics.
It's not known if the evening's originally planned host, The Daily Show's Trevor Noah, will still be helming the production for the new date, whenever it is determined. Top Grammy nominees for 2021 are Beyoncé (who leads the entire pack with nine nominations), Dua Lipa, Taylor Swift and Roddy Ricch.
SEE ALL THE BEST 2020 GRAMMY AWARDS RED CARPET LOOKS
Awards shows have been challenged in general since the start of the global pandemic last March, with most going largely remote/virtual. One major show, the Country Music Association Awards in Nashville, received fierce criticism for holding a limited live evening in November, due to the fact that 86-year-old country icon Charley Pride died from coronavirus complications one month following his attendance at the event.
The Oscars for this year have already taken the steps to move from the original February date all the way to April 25, with hopes that the pandemic will be more under control in a few months.