NEWS
2021 Memorial Day Weekend BBQ Guide: Celebrity Recipes, Summer Sippers, More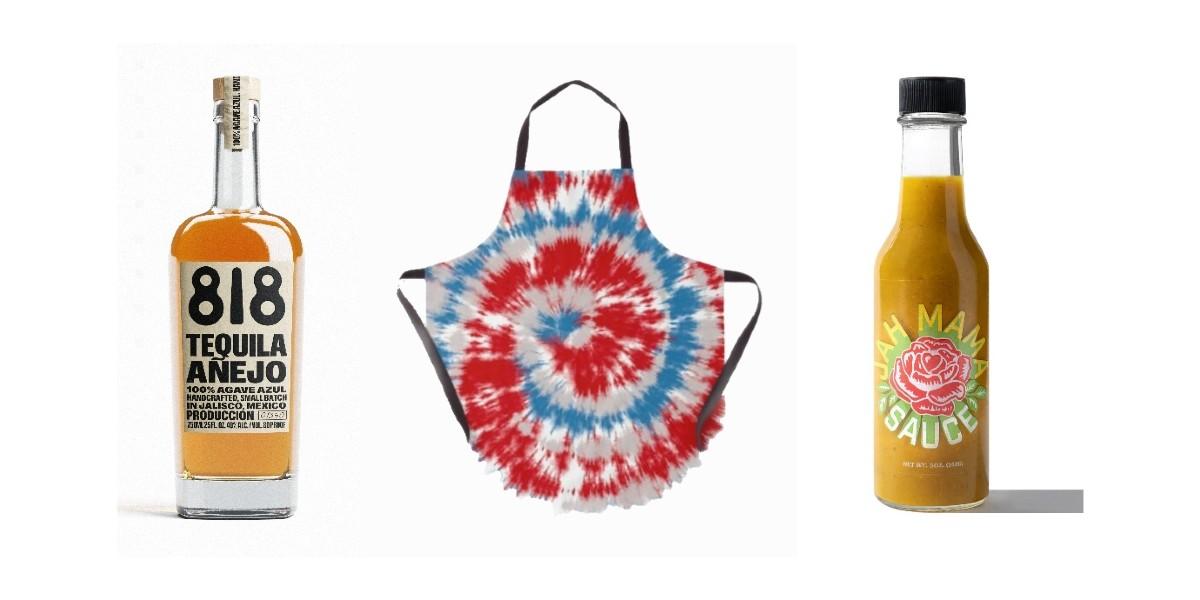 All products featured on OK! Magazine are independently selected by our editors. However, when you buy something through our retail links, OK! Magazine may earn an affiliate commission. Must be 21+ older to consume alcohol. Please drink responsibly.
Article continues below advertisement
After a long harsh winter (not to mention the ongoing global pandemic), we've finally made it to Memorial Day Weekend, marking the unofficial kick off of summer!
If you are all vaxxed up, the CDC says it's safe to celebrate with other vaccinated individuals without masks, meaning it's the perfect time to throw the ultimate comeback BBQ.
From celebrity approved recipes to boozy sippers to fun accessories and more, OK! is here to help you plan the party of the season. Scroll down to see our complete MDW BBQ guide.
Kendall Jenner's 818 Tequila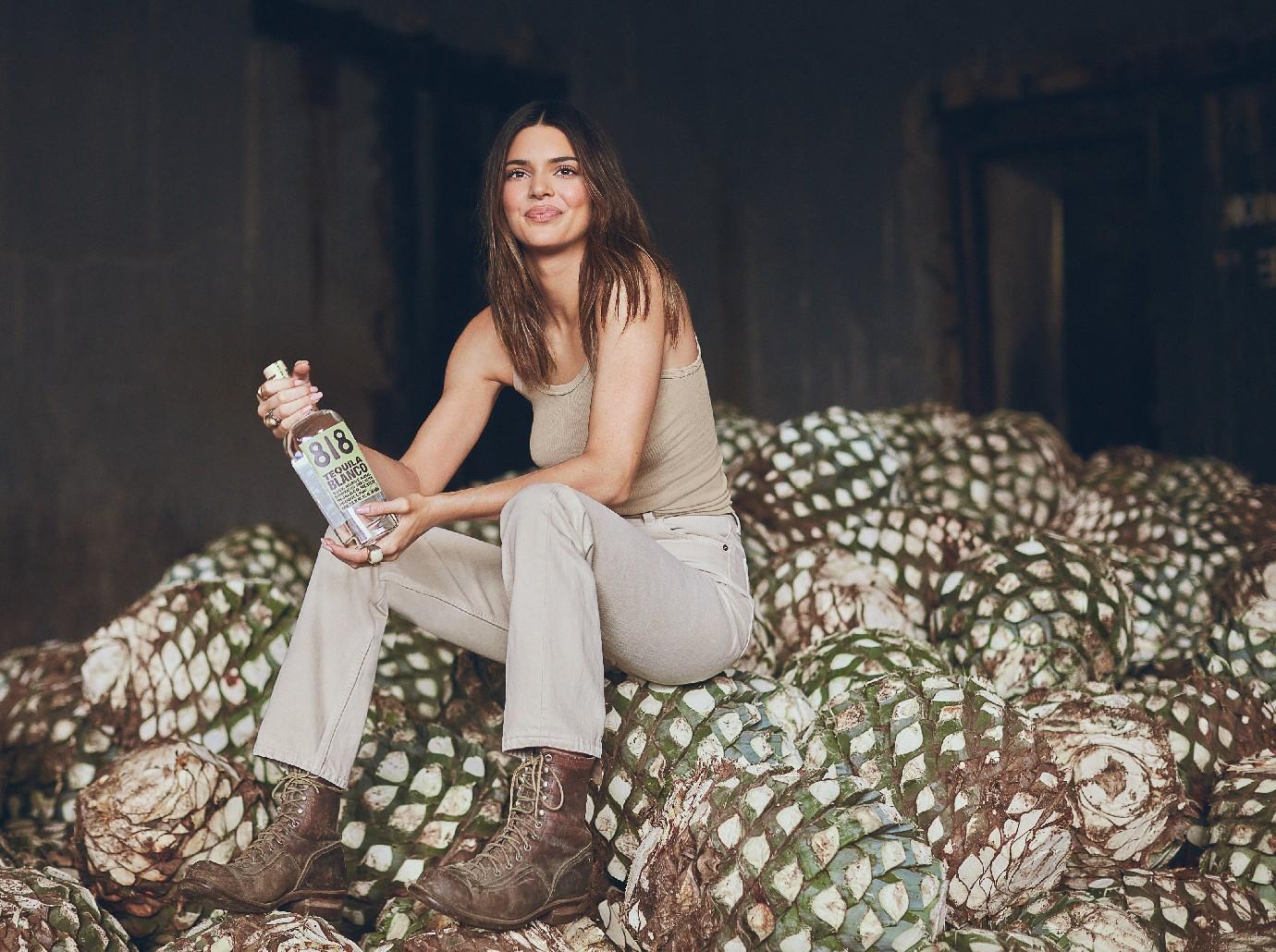 Kick off summer like the Kardashians. Kendall Jenner just launched her highly-anticipated, hand-crafted tequila brand 818 Tequila. Produced using traditional methods in Jalisco, Mexico at a family owned and operated distillery, the brand has won 16 blind tasting awards across six major industry competitions. 818 Tequila features three variations — a Blanco, Reposado and Anejo — all sustainably produced from one hundred percent Weber Blue agaves.
While the the product sold out of its online inventory in less than four hours following its launch Monday, May 23, west coasters can find it in stores in California including BevMo, Target, Total Wine and More, Ralph's, and Mel and Rose.
Article continues below advertisement
Chrissy Teigen's Loaded Mac Dogs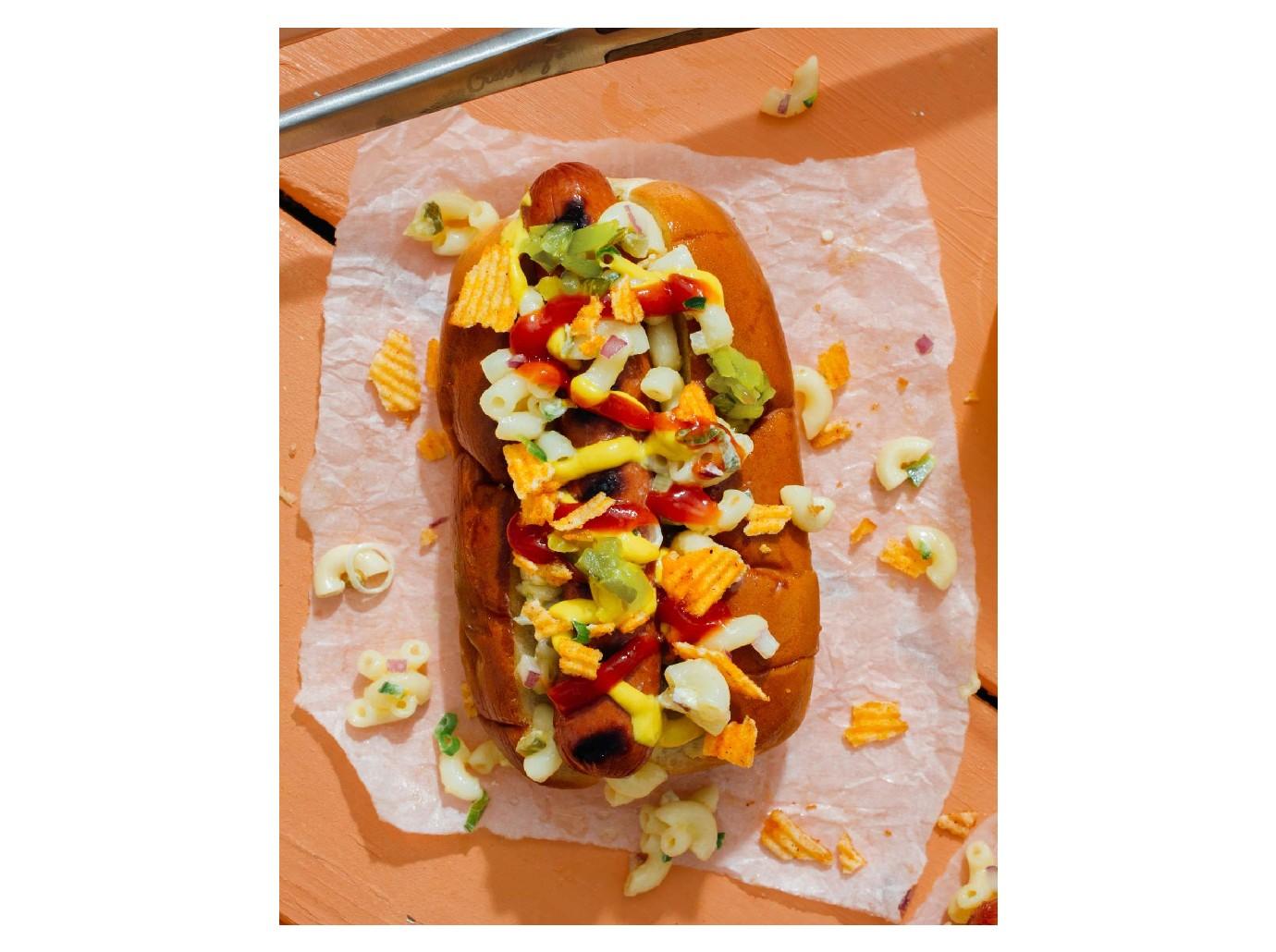 Be warned, you may never go back to regular hot dogs again. From Chrissy Teigen's collection of Cravings recipes, this twist on the classic dog is piled on by some homemade macaroni salad. Jalapeños are added to the mac for heat, relish is added for sweetness and crushed BBQ chips give it some crunch. It's cold/hot, creamy/crunchy, sweet/spicy all in one.
Ingredients
½ pound elbow macaroni
1 teaspoon vegetable oil
½ cup mayonnaise
1tablespoon Dijon mustard, or more to taste
½ teaspoon kosher salt
½ teaspoon freshly ground black pepper
2 scallions (greens and whites), thinly sliced
2 tablespoons chopped red onion
2 tablespoons sweet pickle relish, plus more for garnish
1 tablespoon finely minced jalapeño pepper
4 hot dogs (vegan, if you want)
4 hot dog buns, split
¼ cup crushed BBQ potato chips, plus more as needed
Softened butter
Ketchup
Mustard (whichever kind you like on your hot dogs)
Directions
Bring a medium pot of generously salted water to a boil over high heat. Cook the macaroni according to al dente package directions, drain, and rinse under cold water. Drain well and toss with the oil. Combine the mayo, mustard, salt, and pepper in a medium bowl, then stir in the pasta, scallions, red onion, pickle relish, and jalapeño. Cover and chill until ready to use.
Preheat a grill, grill pan, or cast iron skillet over medium-high heat. Grill the hot dogs to your desired level of char. During the last 2 minutes of grilling, butter the inside of the hot dog buns and toast, buttered side down, until the butter is melted and the edges of the buns are slightly crisped.
Remove the macaroni salad from the fridge and season with more salt and pepper to taste, then pile about ¼ cup of the cold macaroni salad into each bun. Top with a grilled hot dog, crush some chips on top, then garnish with mustard, ketchup, and pickle relish. Serve the extra macaroni salad on the side.
Article continues below advertisement
Tie Dye Apron
Article continues below advertisement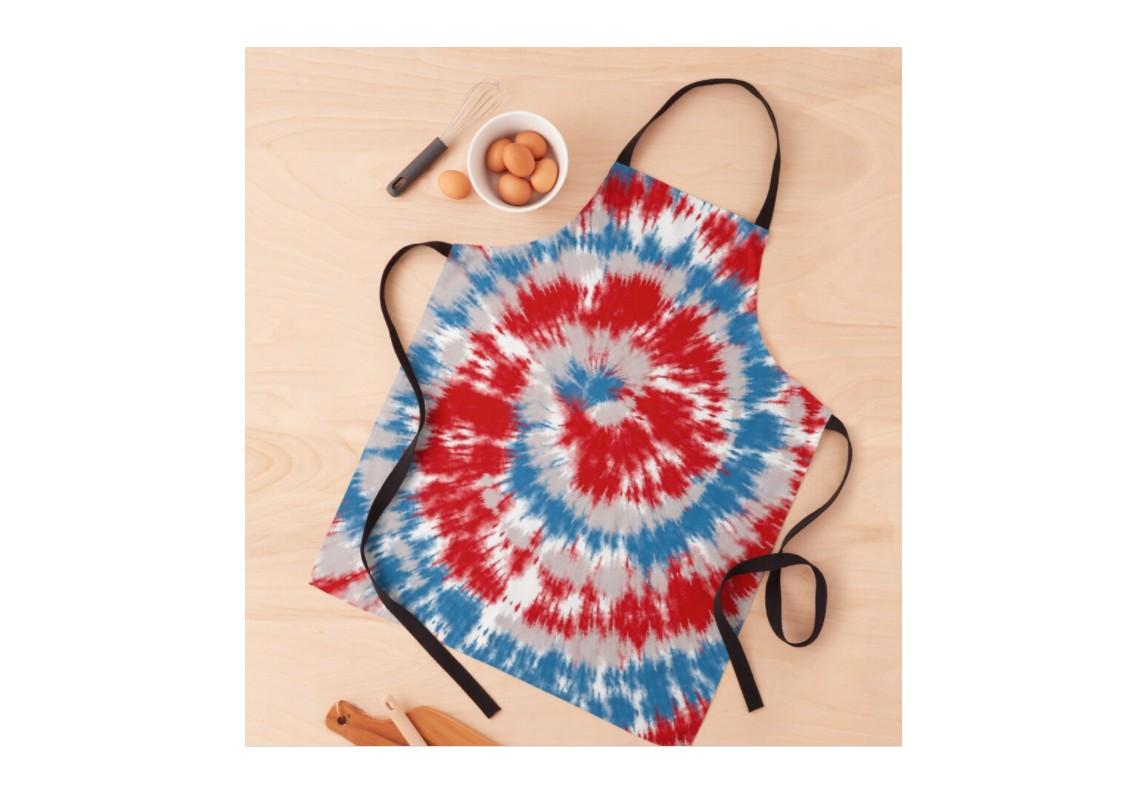 SHOP NOW/SEE IT
Tie-Dye was certainly the mega-popular trend of the pandemic. Seriously, who didn't have a pair of tie-dye sweats? This MDW, swap the loungewear for a trendy apron as you prepare your holiday weekend feast in style. This style, designed and sold by Krishant Khatiwada, retails for $20.51.
Article continues below advertisement
Spa Girl Cocktails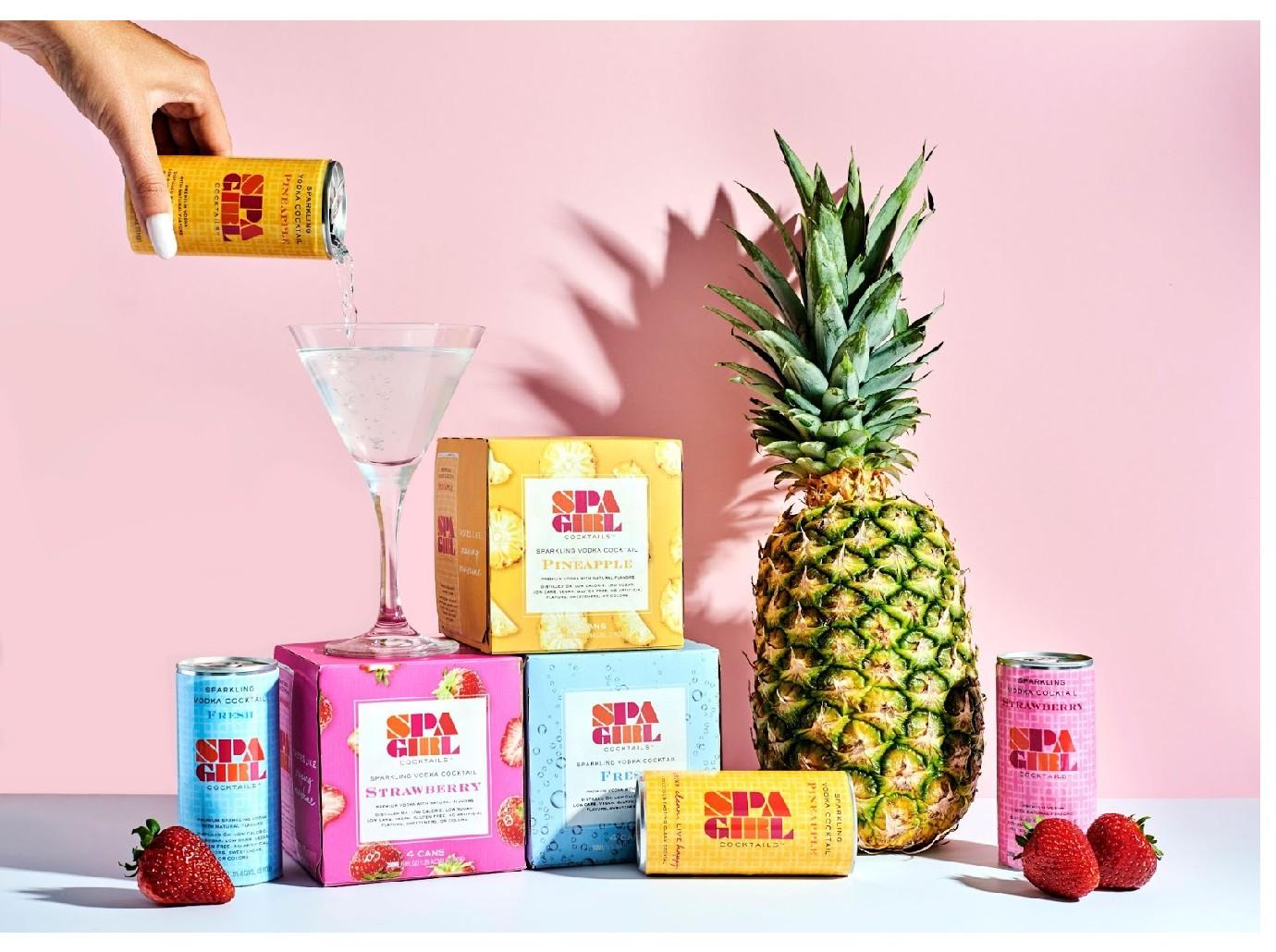 Hot Girl Summer meets the Hottest Cocktail of the Summer – Spa Girl Cocktails, a premium ready-to-drink vodka beverage. This spirit is all about California sunshine, celebrating with your girlfriends, and cheersing with a damn good, guilt-free cocktail. Known for their award-winning fresh and fruity flavors and clean ingredients, you can enjoy the notes of cucumber, pineapple, strawberry, peach, and pear without any of the guilt. This buzz-worthy booze is under 100 calories and packs a punch with its high alcohol content ranging from 11.5% - 16.5%. Available in four-pack cans and 750 mL bottles, their high-proof, low cal cocktails mean drinking less, to enjoy more.
Article continues below advertisement
Roofeeo's Jah Mama "Everybody And Their Mama's Favorite Sauce"
Article continues below advertisement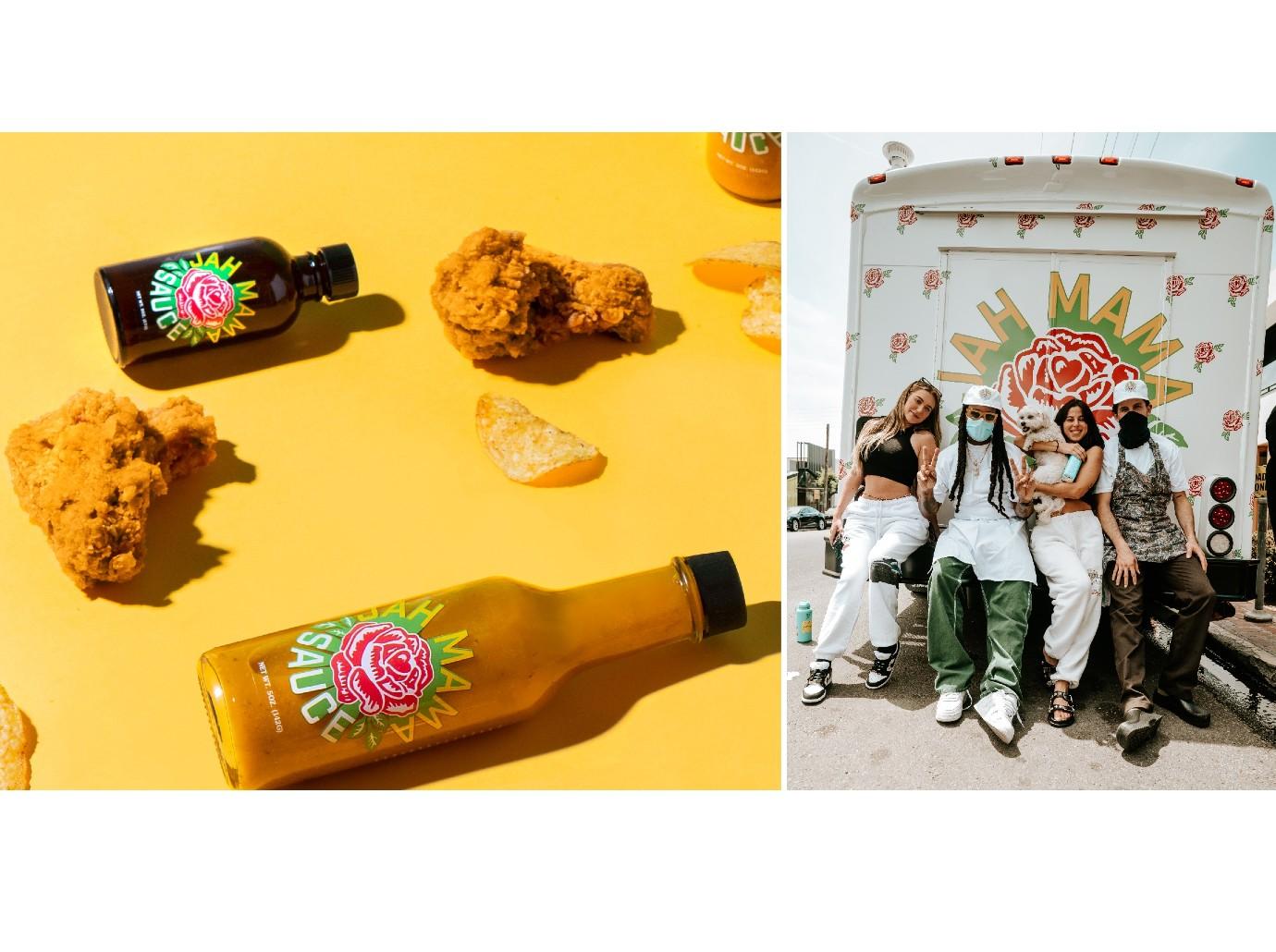 SHOP NOW/SEE IT
Got that hot sauce in your bag? Musician Roofeeo recently launched Jah Mama, "Everybody And Their Mama's Favorite Sauce," a unique hot sauce blend inspired by family tradition and a passion for cooking made with hand selected Scotch Bonnet peppers. The sauce already has a ton of celebrity and influencer fans including Bella Hadid, Stassie Karanikolaou, Victoria Villarroel, Eiza Gonzales, Pharrell Williams, ASAP Ferg and more. Jah Mama is available for $12.99 and can be ordered directly online or can be found in-store at exclusive locations in Los Angeles, such as Open Market, Babylon, and Wally's.
Article continues below advertisement
Ban.do's "Weekends Are Forever" Color Changing Party On Plastic Cup Set
Article continues below advertisement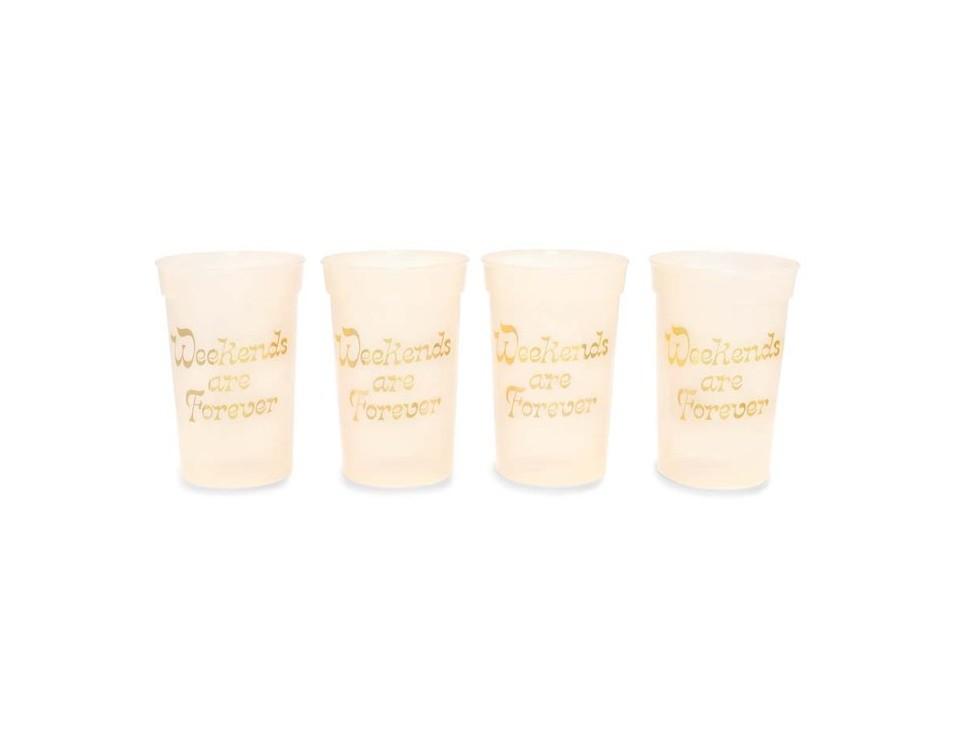 SHOP NOW/SEE IT
Article continues below advertisement
Martha Stewart's Barbecued Pork & Apple Kebabs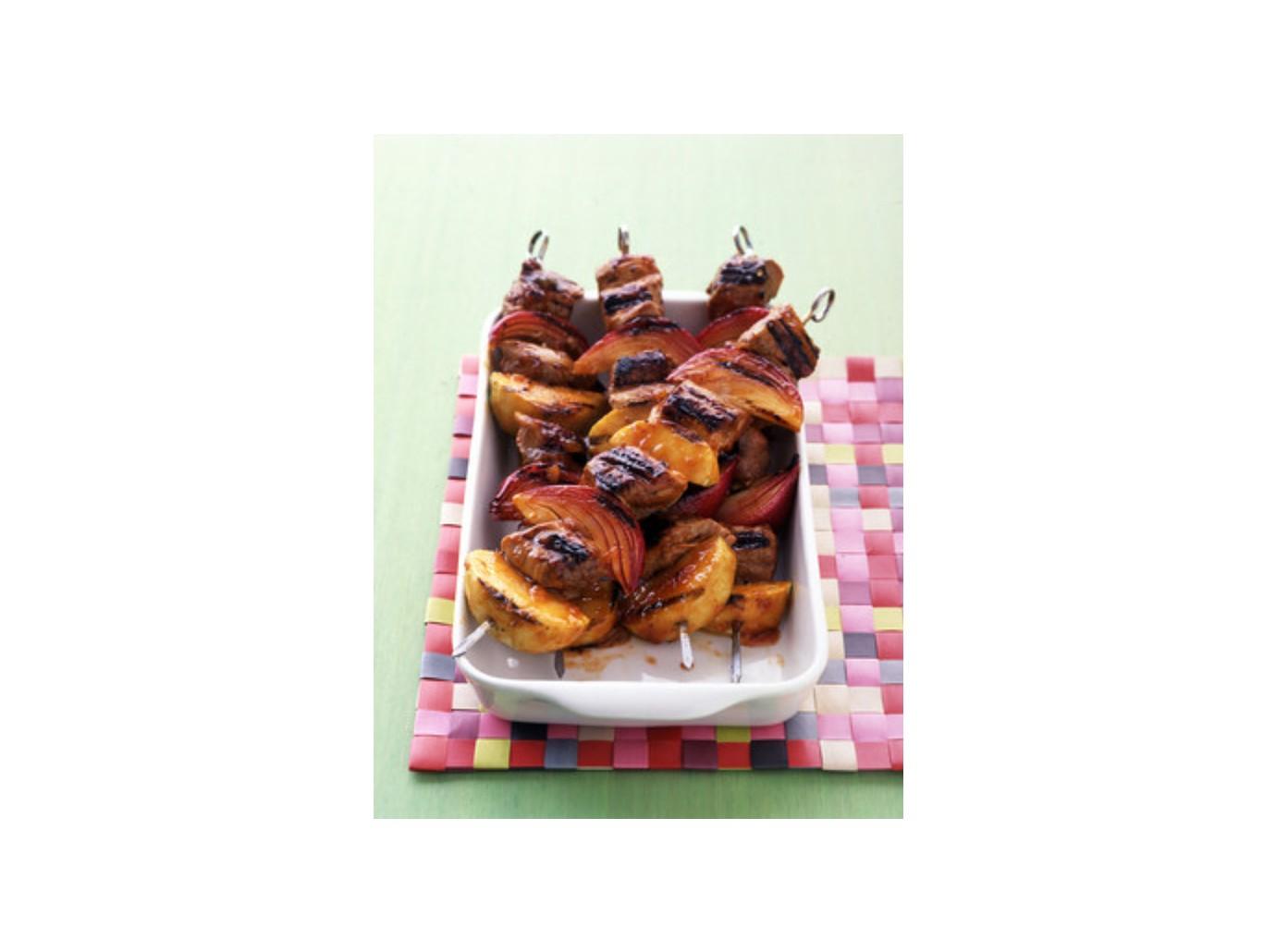 When it doubt, leave it Martha Stewart. In this recipe by the entertaining icon, the quick barbecue sauce turns into a sweet tomato glaze as it cooks on the grill for a mouth-watering dish perfect for sharing.
Ingredients
1/2 cup apricot jam
2 tablespoons cider vinegar
1 tablespoon tomato paste
2 tablespoons olive oil, plus more for grill
Coarse salt and ground pepper
1 1/2 pounds (about 1 1/2 inches each) pork tenderloin, halved lengthwise and cut into 16 cubes
1 medium red onion, cut into 8 wedges
1 Granny Smith apple, peeled and cut into 8 wedges
Instructions
Heat grill to medium-high. Make the sauce: In a large bowl, combine jam, vinegar, tomato paste, and 1 tablespoon oil. Season with salt and pepper. Set aside.
Assemble 4 long skewers, alternating 4 pork cubes with 2 onion wedges and 2 apple wedges on each (begin with pork and end with apple). Roll skewers in remaining tablespoon oil. Season with salt and pepper.
Lightly oil grates. Place skewers on grill; cover grill, and cook, turning occasionally, until grill marks are visible, 6 to 8 minutes.
Open grill; baste skewers with some sauce, and cook, turning skewers and basting occasionally with more sauce, until pork is no longer pink in the center and is nicely glazed, 4 to 8 minutes more.
Article continues below advertisement
Partake Brewing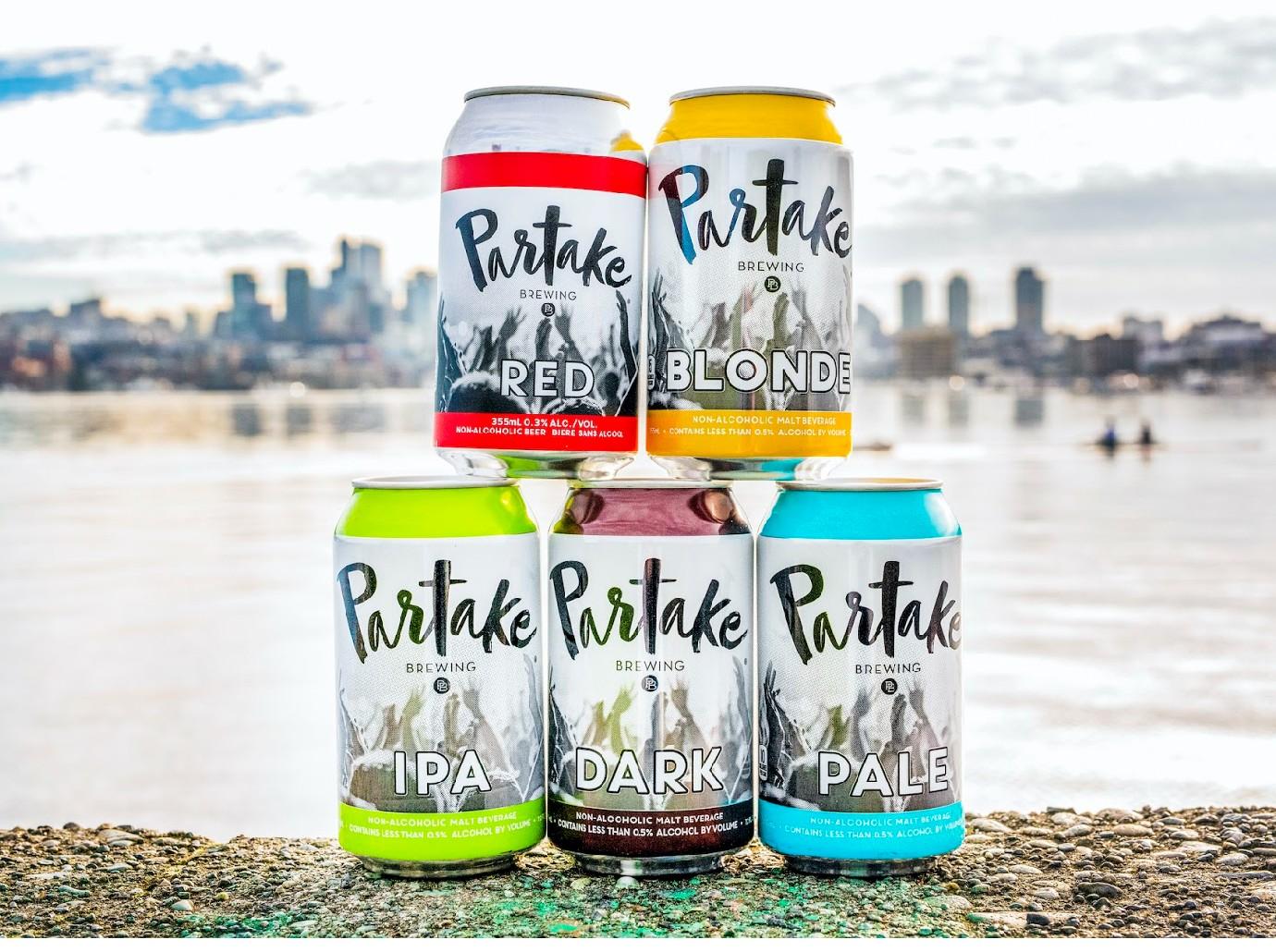 A BBQ isn't complete without some beer. But even if you are off the booze, you can still crack open a cold one. Partake Brewing offers the low-calorie, low-carb, non-alcoholic craft beer. The brand was founded by Ted Fleming in 2017 after giving up alcohol due to Crohn's Disease. The result is a variety of great-tasting, non-alcoholic craft beer boasting exceptional taste, unmatched calorie count (10-30 calories per can), and vegan all-natural ingredients. Current offers include PALE, IPA, BLONDE, RED, DARK and limited seasonal editions.
Now available in Southern California, Colorado, Connecticut, Eastern Pennsylvania, Maryland, Michigan, New Hampshire, New Jersey, Nevada, Texas, Virginia, Washington D.C. and nationally online.
Article continues below advertisement
Kourtney Kardashian's Homemade Rice Krispie Treats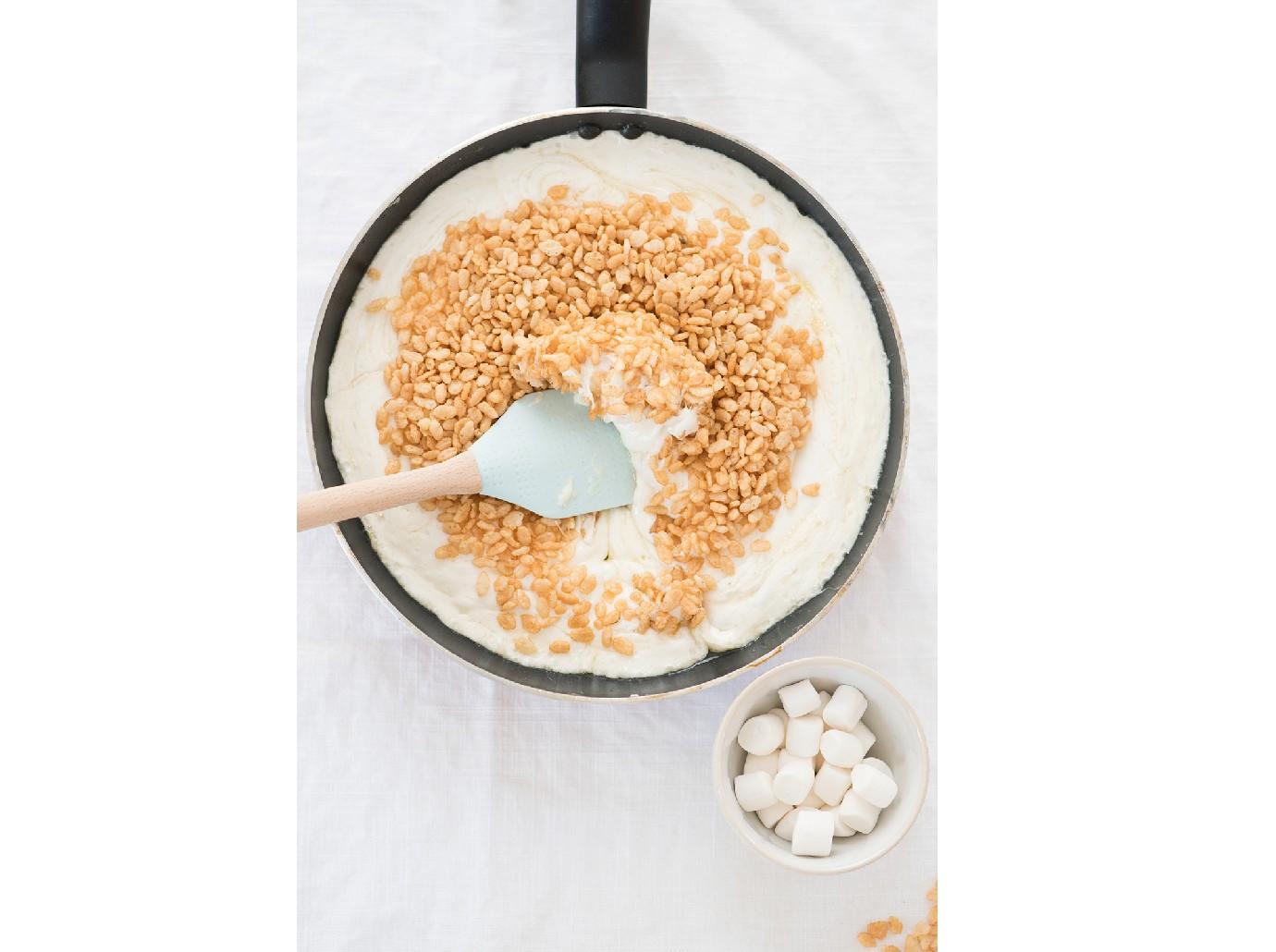 It doesn't get much more American than homemade Rice Krispie Treats. The Keeping Up With The Kardashians star, who says she always has some on her kitchen counter, recently shared her recipe for the gooey and delicious dessert on her Poosh lifestyle website. To switch up the crunchy and sweet snack, you can even sprinkle in a little matcha for bonus health benefits like she does.
Ingredients
1.5 bags of vegan marshmallows
1 stick of organic Earth Balance butter
½ box Erewhon crispy brown rice (about 3 cups)
*optional: add 2 tablespoons matcha
Mix butter and marshmallows in a medium-size saucepan over medium heat. Stir consistently for 10 minutes, or until ingredients are smooth.
Add matcha (if you'd like).
Add rice into mixture and fold to combine.
Transfer mixture to baking sheet. Spread evenly and let sit to cool for 10 minutes. Use fun cookie cutters to cut the treats.
Article continues below advertisement
Cactus & Pineapple Corn On The Cob Holders
Article continues below advertisement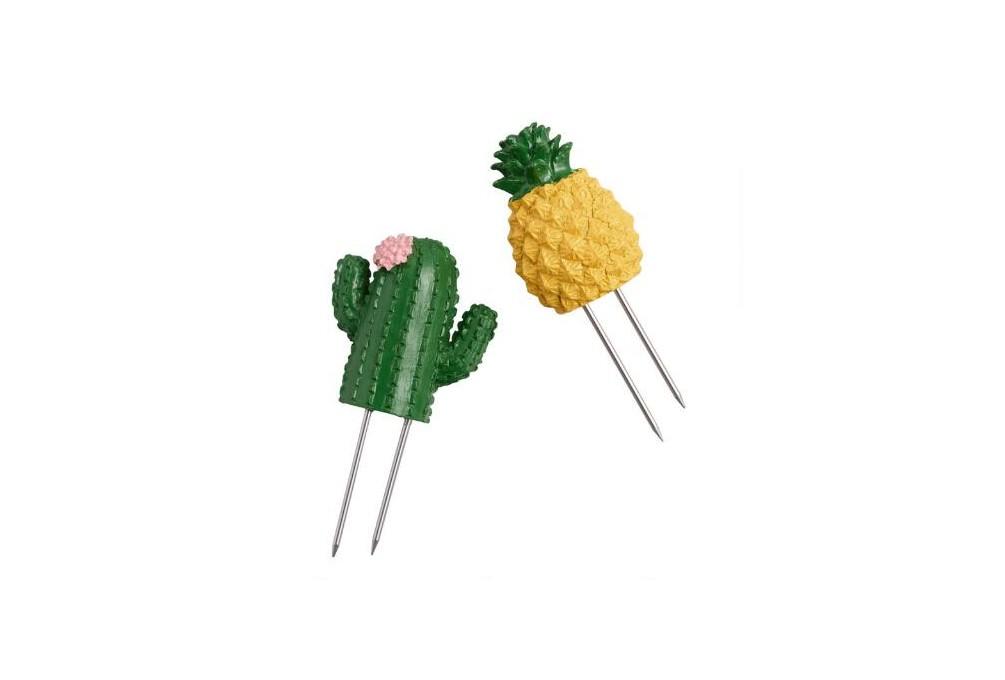 SHOP NOW/SEE IT
World Market's 4 Pack Cactus & Pineapple Corn On The Cob Holders retail for $12.99.
Keep the entire fingers safe in style with World Market's rad resin cactus and pineapple corn-on-the-cob holders, which add some fun to the steaming snack.
Article continues below advertisement
BABE Wine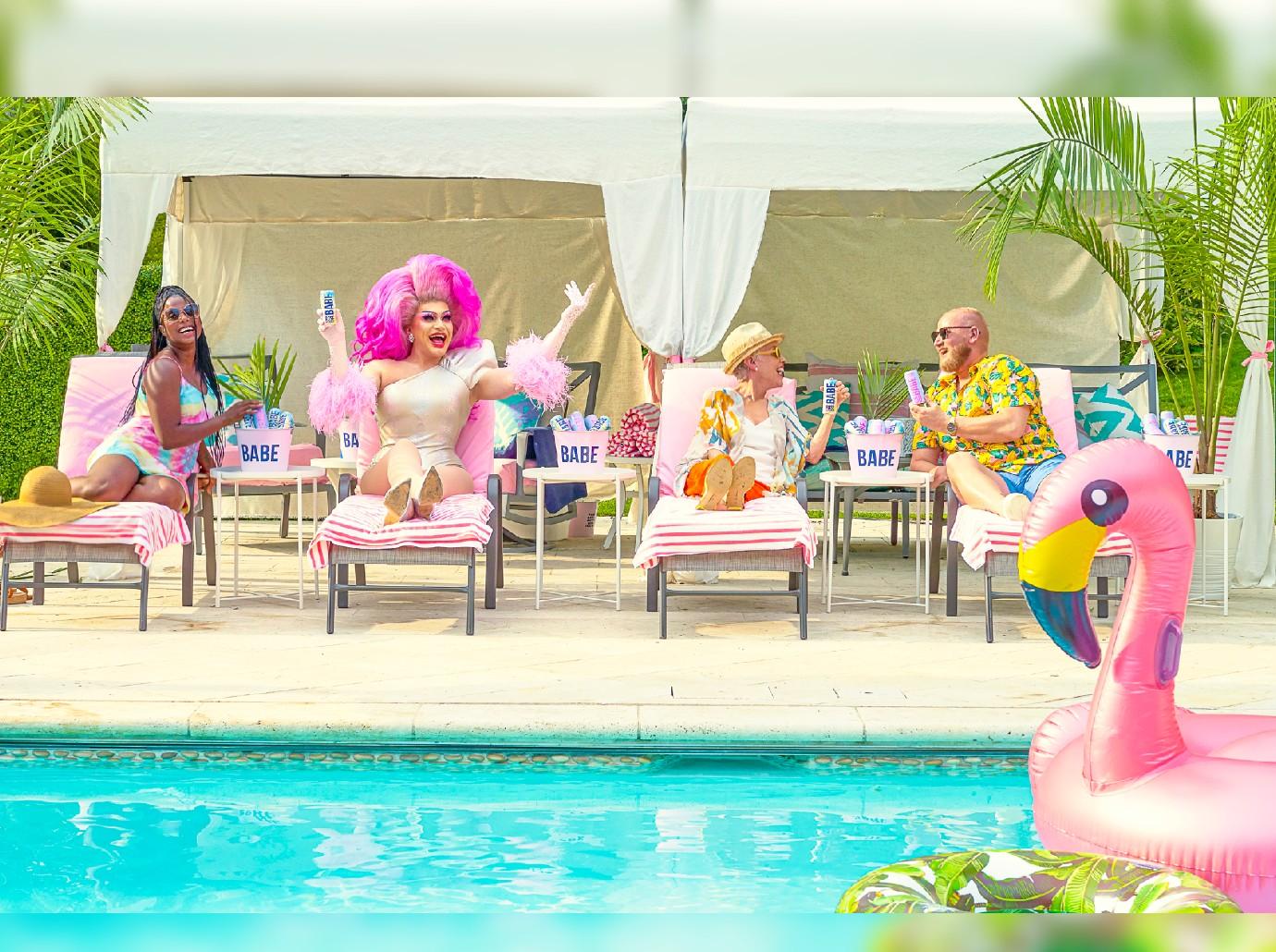 If you are more of a wine over beer type bbq imbiber BABE Wine is here for you. It's uber cute canned wine that's built for good summer vibes that comes in bubbly Rosé, Red and Grigio, as well as the new 100 calorie and 0g of sugar BABE 100 Rosé. Plus, with its portable canned design, there's no need to worry about a pesky corkscrew while you're making the most of your summer Fridays. To ensure you're well on your way to having the best summer of your life, recently partnered with the iconic RuPaul's Drag Race fan-favorite drag queen Rosé to launch their "WINE FOR THE SUMMER WE DESERVE" campaign and contest. 50 winners will be blessed with an 8-pack of BABE Rosé, and two lucky people who toss their quarantine uniform will win a summer's worth of BABE Wine. Full contest rules can be found HERE. Check the wine locator to find BABE Wine near you or purchase online.
Article continues below advertisement
Haylie Duff's Watermelon Salad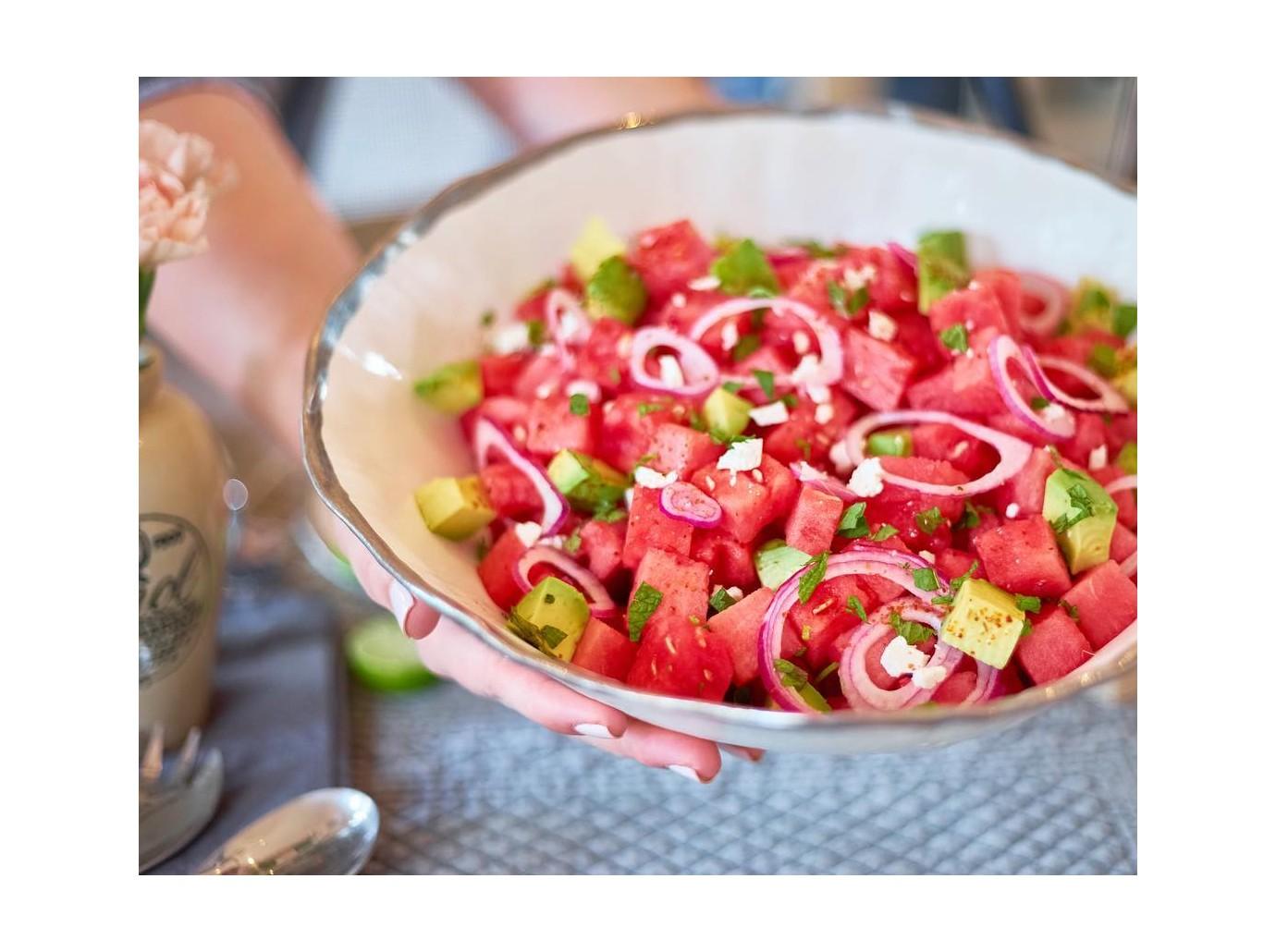 If you are looking for a sweet and refreshing starter for your BBQ, Haylie Duff's signature watermelon salad certainly hits the spot. In 2012, the actress started her own blog called Real Girl's Kitchen, which was later picked up by the Cooking Channel and made into a show in 2014. So she knows her stuff.
Ingredients
1 small seedless watermelon, chopped
1 avocado, cubed
1 small red onion, can skip if you wish
1/3 cup crumbed feta cheese
3-5 mint leaves, torn
Juice of 1 lime
1-2 tbsp of olive oil
1 pinch of chunky sea salt
1 big fresh grind of black pepper
Pinch of chili powder or chili salt
Combine all ingredients in a pretty bowl and enjoy!
Article continues below advertisement
Cîroc Citrus Sunrise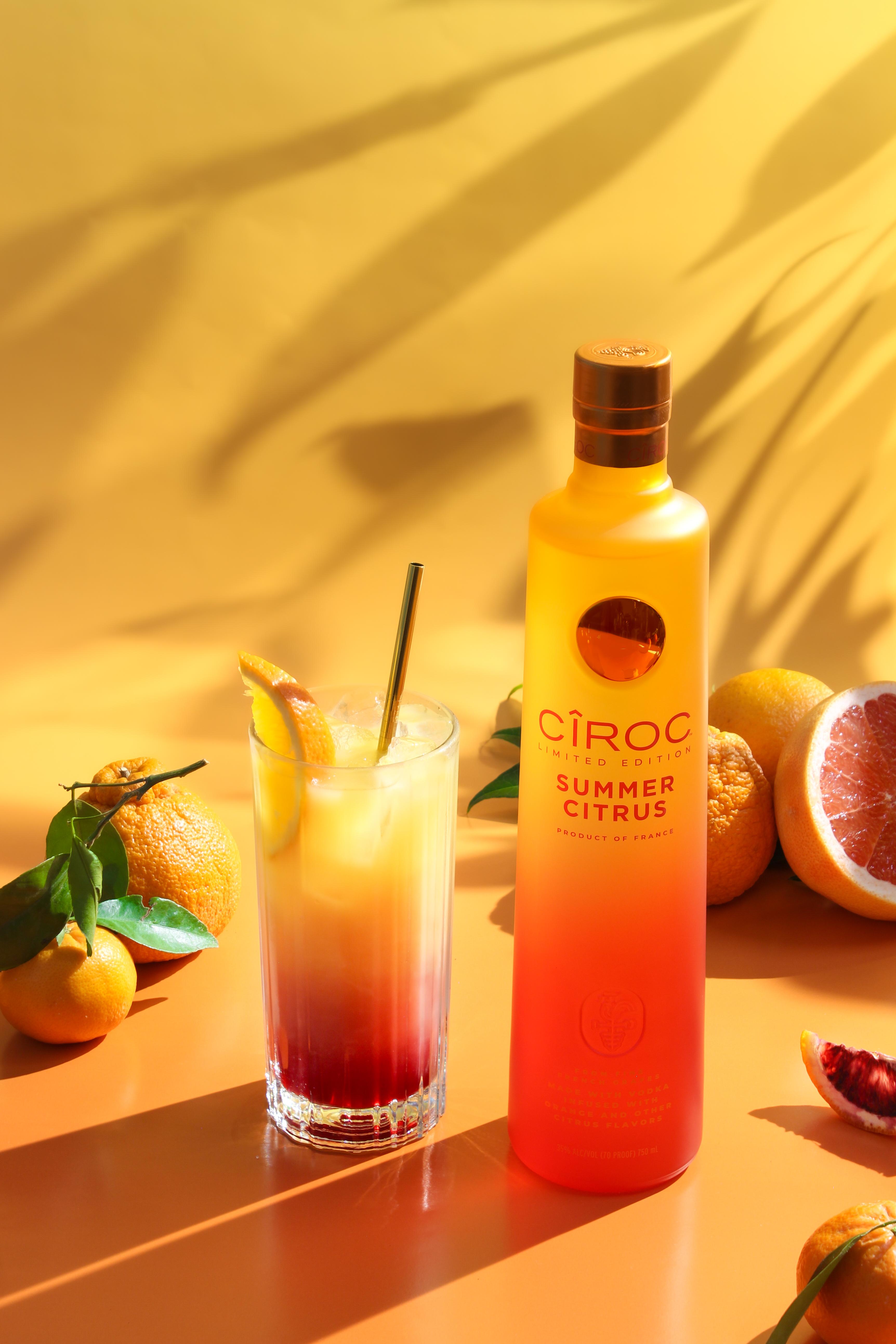 CÎROC CITRUS SUNRISE
Ingredients:
1.5 oz CÎROC Summer Citrus
3 oz Orange juice
1 oz Cranberry juice or Pomegranate juice
Glass: Highball or Rocks
Garnish: Orange Wedge
Method:
Add the CÎROC Summer Citrus and orange juice into a highball or rocks glass filled with ice.
Top off with Cranberry juice or Pomegranate juice and garnish.
Article continues below advertisement
Sevilla Sunshine Fizz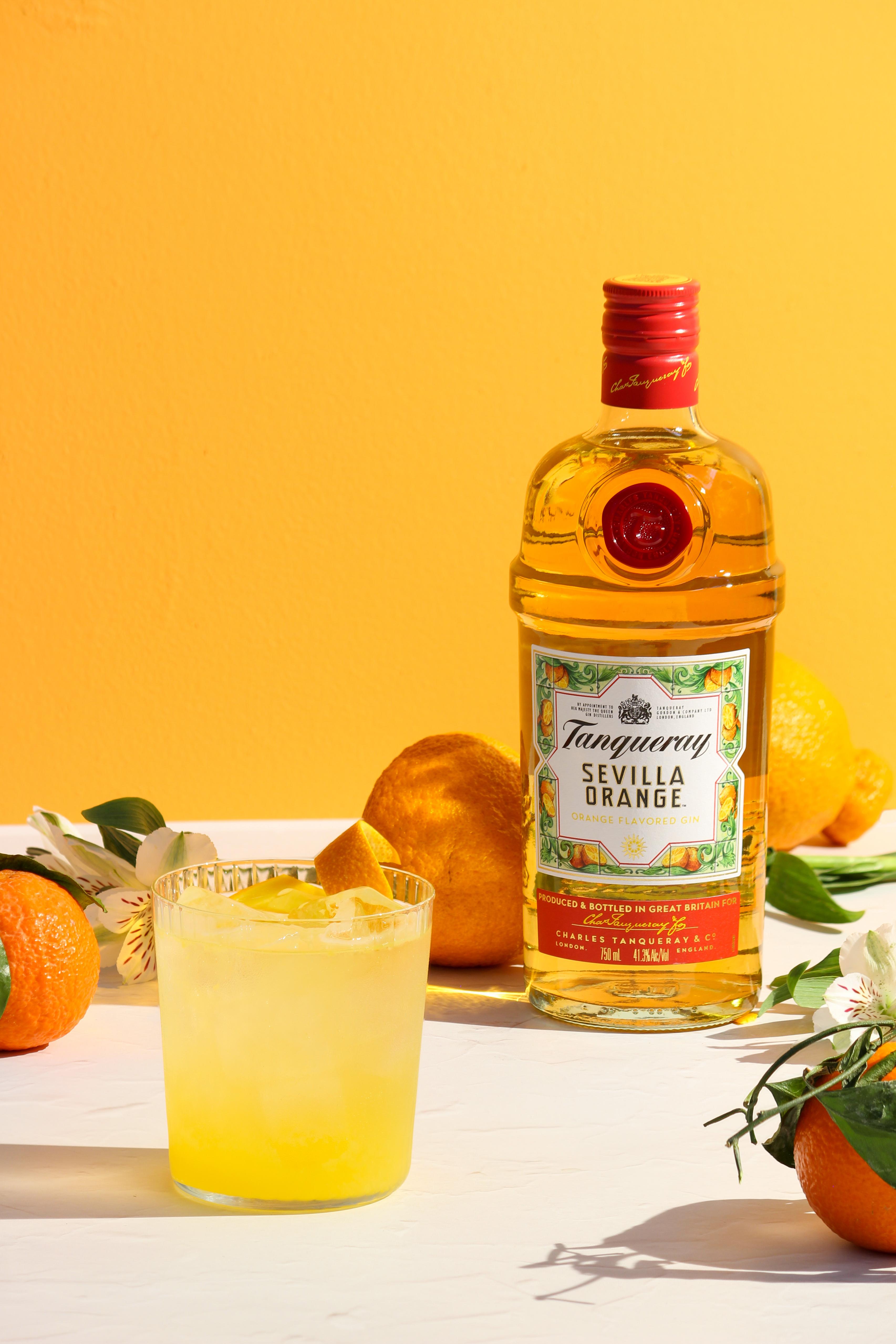 SEVILLA SUNSHINE FIZZ
Ingredients:
1 oz Tanqueray Sevilla Orange
0.5oz Triple Sec Liqueur
1.25oz Orange Juice
0.50z Lemon Juice
2 oz club soda
Glassware: Rocks Glass
Garnish: Orange Curl
Method:
Fill shaker with ice and add all ingredients (except for garnish and club soda)
Strain into ice filled glass
Top off with club soda and garnish with an orange curl