NEWS
Aaron Carter Covers Up Melanie Martin Tattoo After Tumultuous Breakup, Inks Giant Butterfly On His Forehead In Honor Of Late Sister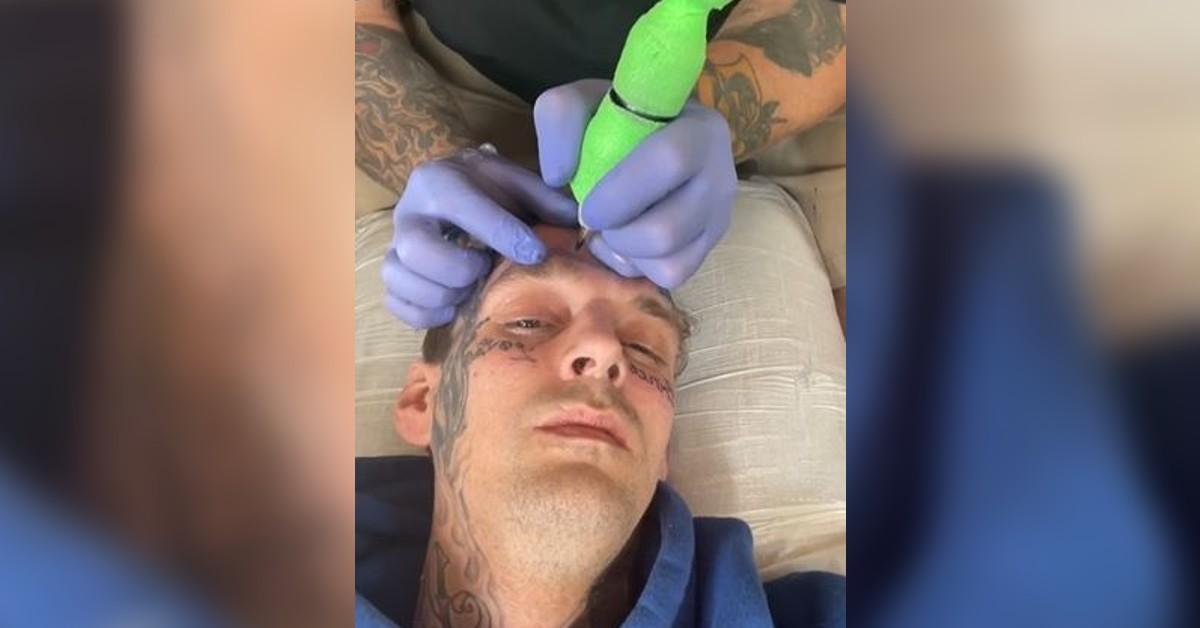 Talk about a cover up!
Aaron Carter took to Instagram to debut his brand new ink, but the embattled singer's latest tat is in a suspicious place — exactly where he used to have a tattoo of ex-girlfriend Melanie Martin's name!
Article continues below advertisement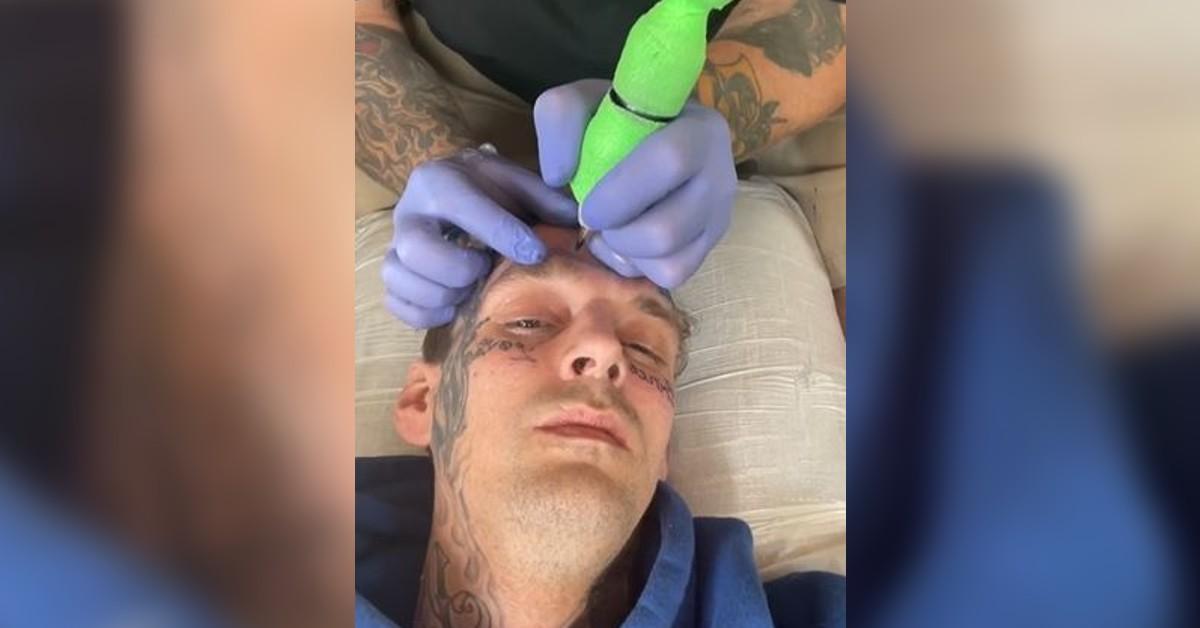 Weeks after a tumultuous breakup with Melanie — who is also the mother of his child, Prince, 4 months — that resulted in him being served with a restraining order for domestic abuse, the "Let The Music Heal Your Soul" singer seems to be moving on from the relationship and focusing on someone else important to him — his late sister.
Following in the footsteps of other members of her family, including Backstreet Boys alum Nick Carter, Leslie was a singer who saw some success in the early 2000s.
Article continues below advertisement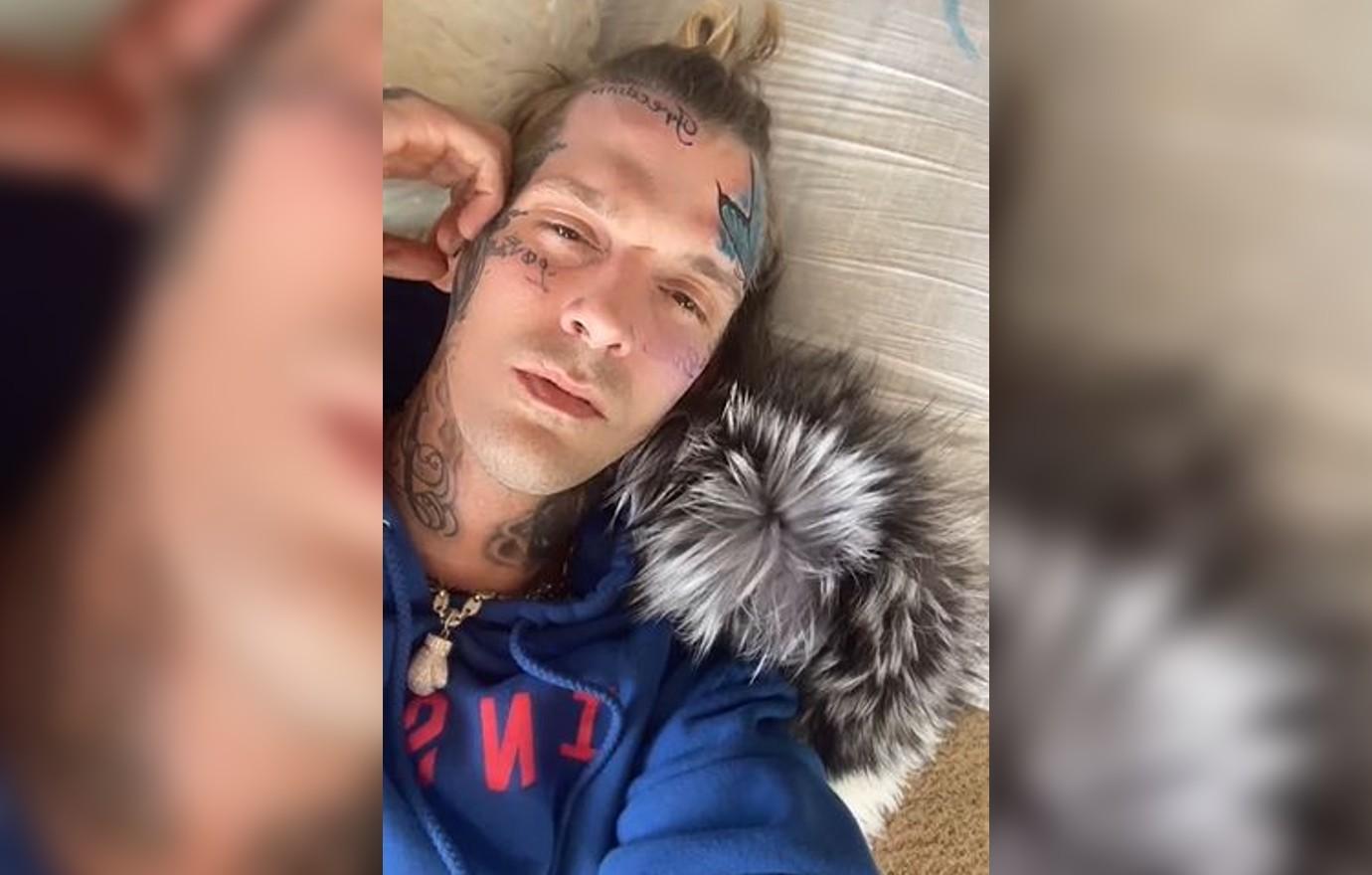 Article continues below advertisement
"Life is such a valuable learning lesson, IF you always it to be that," Aaron wrote via Instagram on Saturday, March 26, as he debuted his new ink. "With that being said, this is my body and this tattoo by @tattoo_mike_13 is to commemorate the passing of of my sister Leslie Barbara Carter.."
The "I Want Candy" artist went on to share that he remembered his older sister as an "amazing" mother and someone he had always wanted to make "proud."
Article continues below advertisement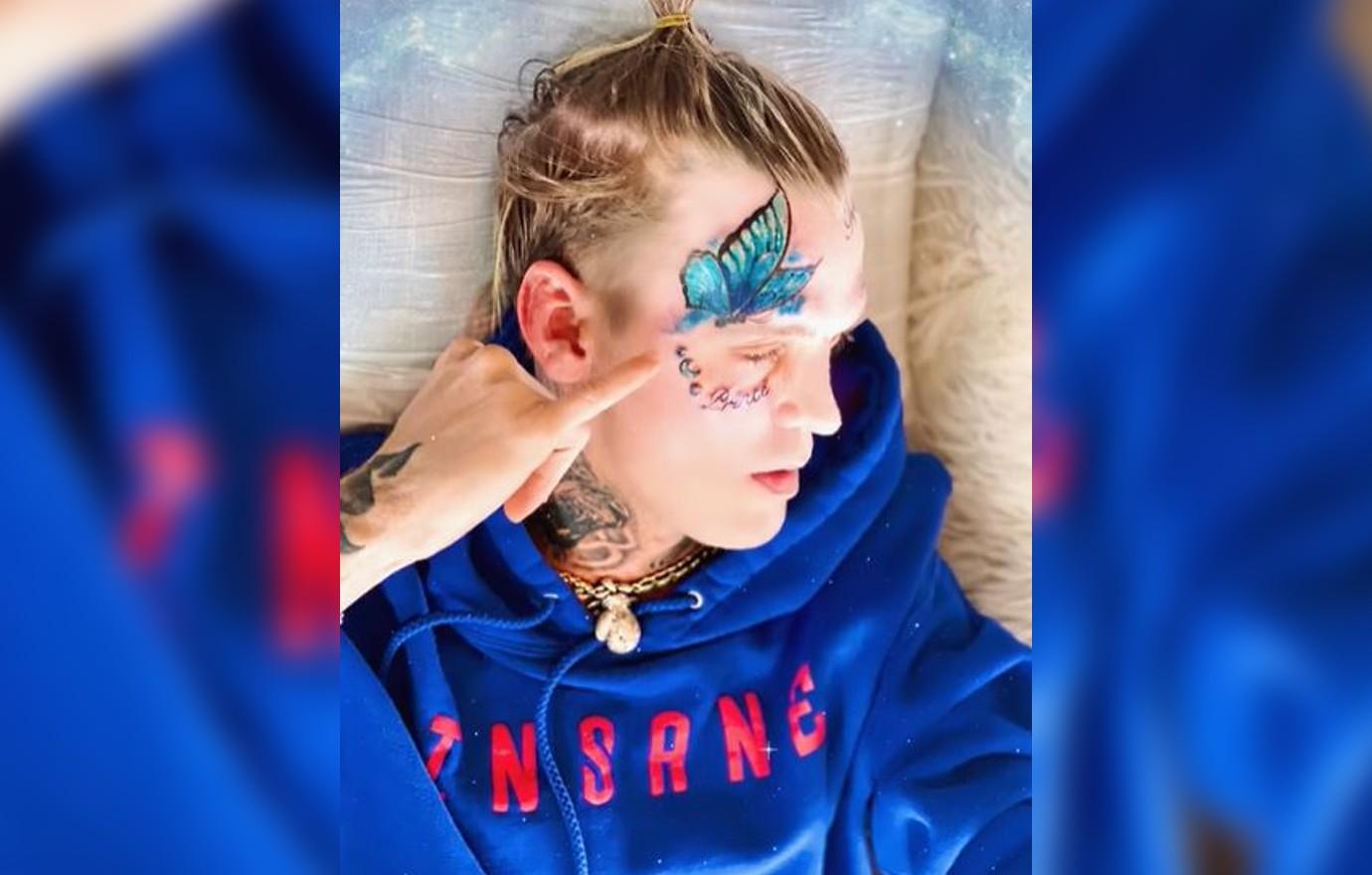 Aaron then confessed the elaborate butterfly tattoo was, in fact, a cover up to hide his ex's name just above his eyebrow, noting he would not allow his face to represent "one who clearly hasn't show[n] she loves me."
As OK! previously reported, Melanie and Aaron called it quits in February after the couple got into a heated argument in which the mother-of-one alleged the singer got physical with her.
She later petitioned L.A.'s Superior Court for a restraining order on Monday, February 28.