BABIES
Another Baby? Alec & Hilaria Baldwin Secretly Welcome Their Sixth Child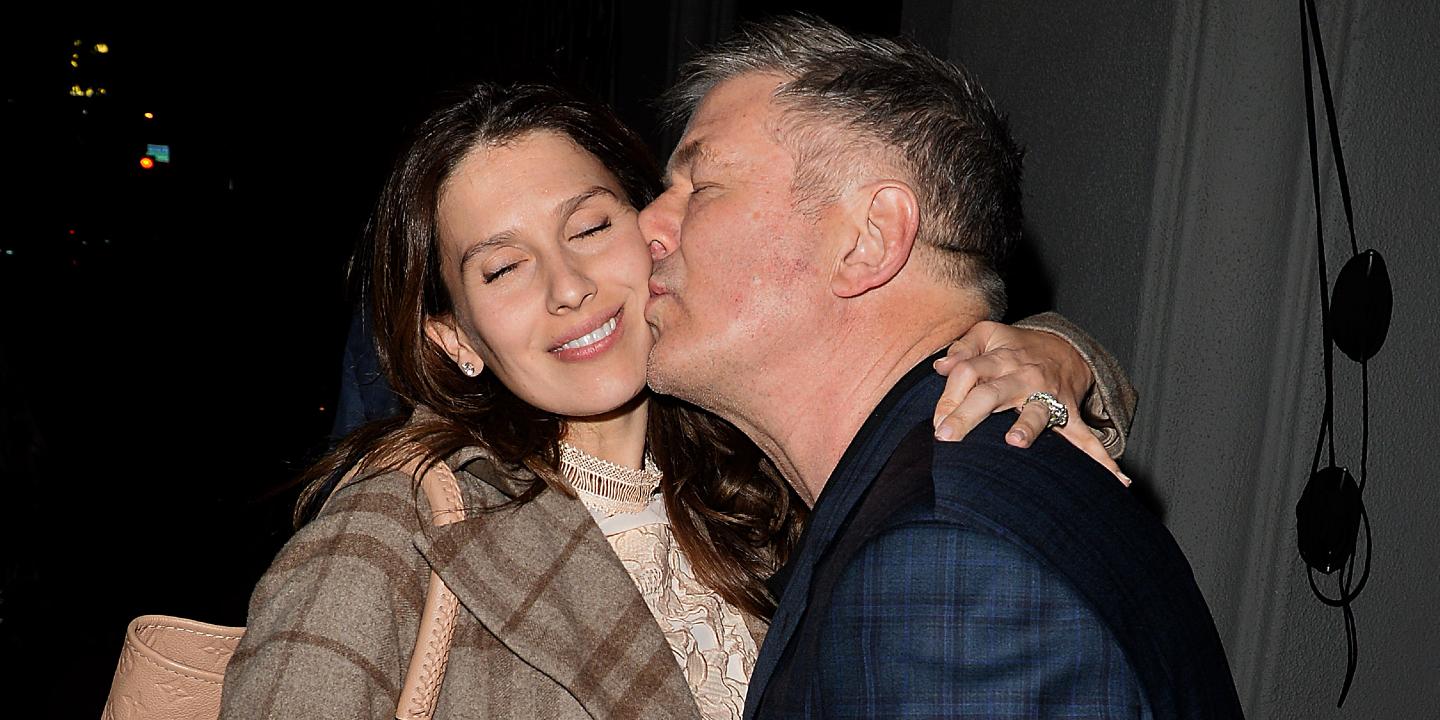 Just six months after Alec Baldwin and his wife, Hilaria, welcomed son Eduardo "Edu" Pao Lucas in September 2020, a source revealed that the couple are parents — again! — to a sixth child together, which is Alec's seventh.
On Monday, March 1, Hilaria shared a photo of their newborn, taken by her husband Alec, on Instagram, simply captioning the sweet family portrait, "7," alongside a red heart emoji.
Article continues below advertisement
The former yoga instructor also shared a video of the baby on her Instagram Story as well as a quote that read, "Sometimes we lose ourselves for a while, it's all part of the learning. Just make sure your comeback is stronger than your setback." Details regarding the timeline of the new baby's arrival are scarce.
The couple shares Edu, Romeo Alejandro David, 2, Leonardo Ángel Charles, 4, Rafael Thomas, 5, and daughter Carmen Gabriela, 7. Alec also shares 25-year-old daughter Ireland with Kim Basinger.
Article continues below advertisement
A pregnancy (or even welcoming a baby through adoption) was farthest from anyone's mind, as Hilaria found herself embroiled in a heritage scandal in recent months.
Last year, Hilaria made headlines for allegedly faking her Spanish accent and heritage. Following the controversy surrounding her identity and culture, the fitness guru took to Instagram to clear the air and admit that she is a "white girl" and her "family is white" as well.
Article continues below advertisement
Following a notable hiatus from social media, Hilaria returned to Instagram last month on February 5 with a note of apology regarding the recent scandal surrounding the authenticity of her self-proclaimed Spanish heritage and accent. (Since then, though, she has posted many pics of her and Alec's happy family.)
TIRED OF THE ATTACKS ON WIFE HILARIA? ALEC BALDWIN QUITS TWITTER... 'FOR NOW'
"I've spent the last month listening, reflecting, and asking myself how I can learn and grow. My parents raised my brother and me with two cultures, American and Spanish, and I feel a true sense of belonging to both," she wrote at the time. "The way I've spoken about myself and my deep connection to two cultures could have been better explained — I should have been more clear and I'm sorry."
As for expanding their family, Hilaria previously said that "during times of COVID, it very much feels like we're done," she explained to PEOPLE, who confirmed via a source that the couple recently welcomed the new addition.
"I don't know. I've said in the past that I was done when I wasn't done. I think, right now, I'm so tired," she explained in November. "And I feel, just with COVID — it's just insanity."
Hilaria, 37, and Alec, 62, tied the knot in June 2012 and started growing their family the following year.