He's 'In A World Of Pain': Alex Rodriguez Faces 'Harsh Truth' Of Ex Jennifer Lopez Moving On With Ben Affleck, Says Source
Is Alex Rodriguez ready to accept that ex-fiancée Jennifer Lopez seems to have already moved on with Ben Affleck? Probably not, but he is apparently coming to terms with the reality of the situation.
Article continues below advertisement
A-Rod — whose exes include Cameron Diaz and Kate Hudson — has had a rough few months, with him and J.Lo, 51, calling it quits in April and the Latin pop star hanging around her ex-fiancé shortly after.
"Alex is still very sore and in a world of pain," an insider candidly dished. "It's the first time anyone can remember him being dumped like this, at least publicly." Rodriguez and Lopez began dating in 2017 and were engaged for two years prior to their split.
Article continues below advertisement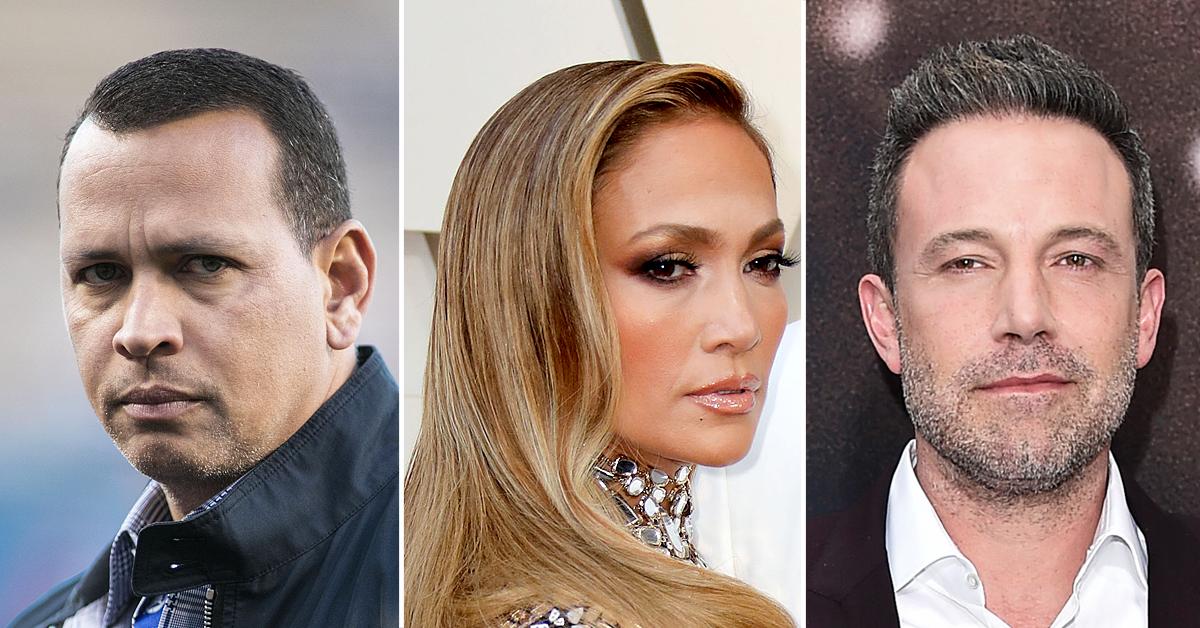 And while they shared an amicable breakup statement, noting they are "better as friends," the New York Yankees icon is shocked at how fast his ex was able to move on with the Batman actor. "While [Ben] and J.Lo have tried to sugar coat it, there's zero doubt it's really hurt his ego," the source added of how Rodriguez is taking the news.
Article continues below advertisement
The same month that the athlete and "On The Floor" singer split, reports surfaced that Lopez and Affleck — who began dating in 2002 and called off their engagement one year later, with the duo officially calling it quits in 2004 — had been hanging out in Los Angeles. And only a few weeks later, the possible rekindled flames took a getaway trip to the Justice League star's home in Big Sky, Mont.
Article continues below advertisement
To make matters worse for Rodriguez, 45, it was also revealed that Affleck, 48 — who shares three children with ex Jennifer Garner — had apparently been trying to reunite with Lopez for months now. Sources revealed that he and Lopez were "in regular contact by email" while she was in the Dominican Republican shooting the film Shotgun Wedding — and they weren't just friendly emails.
Meanwhile, Rodriguez is still trying to understand that reconciliation seems to be no longer on the table for the former flames. "Seeing her running straight back to Ben's arms is a real kick in the teeth," the insider told Us Weekly. "There's a part of him that still clings onto the hope that they'll wind up together again but deep down he's had to accept the harsh truth that she's over him and moving on with Ben."
Article continues below advertisement
"It's a tough pill to swallow but that's his new reality," the source added.
As for Lopez's alleged rekindled romance with Affleck, OK! was the first to exclusively report that Lopez and her ex were in private communication as things began to fizzle out with the baseball pro.