Alex Rodriguez Applauds Business Venture With Ex-Fiancée Jennifer Lopez Despite 'Dissing Her In Public'
While Alex Rodriguez didn't get his happily ever after with ex-fiancée Jennifer Lopez, he certainly came out a lot richer — and therefore, most likely considers the former flames' relationship a success.
Article continues below advertisement
A.Rod may still be grappling with how the Latin pop star moved on with Ben Affleck so soon after their April split, but the latest success in Super Coffee — which he and J.Lo backed when they were still an item — probably softened the blow.
The former MLB pro took to Instagram on Tuesday, August 10, to flaunt how well the company that the former flames invested in is doing, as Super Coffee "more than doubled its valuation to over $500 million with its latest round of funding," according to Bloomberg.
Article continues below advertisement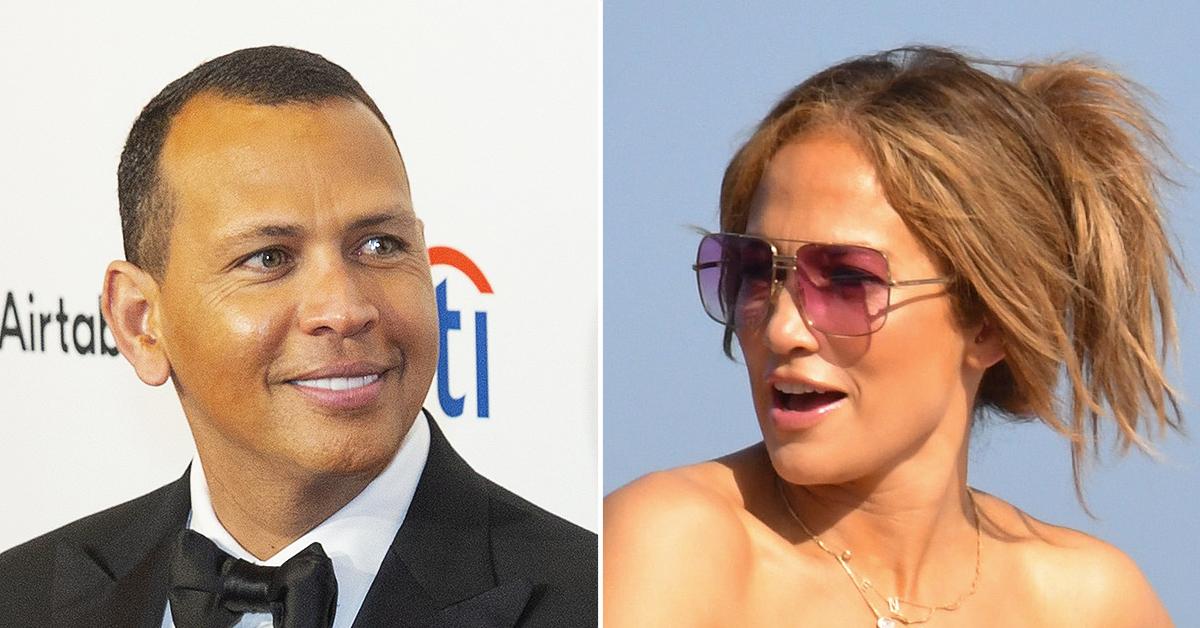 The 46-year-old shared the outlet's report on the coffee company as well as Yahoo! Finance's story. "New Fam on board," Rodriguez wrote on the post to his Instagram Story. "Same Mission." Alongside the Bloomberg story, he congratulated the company on their achievements.
Article continues below advertisement
Despite gushing over his and Lopez's success in choosing to work with the company, OK! exclusively learned Rodriguez doesn't speak as highly about his former girlfriend privately when it comes to their past relationship.
Article continues below advertisement
"He's been dissing her in public and laughing about how cheesy their romance was in hindsight. But it's got to burn that Jen and Ben hooked up so quickly and are still going strong," an insider pointed out, adding that Rodriguez "finds it therapeutic" to make jokes at the songstress' expense.
His alleged cruel demeanor may be shocking to the public — given that he appeared to be the perfect boyfriend when the cameras were on — but an OK! insider previously revealed he was anything but Prince Charming behind-closed-doors. "[Alex] didn't act like the same person once they were by themselves," a source claimed of the difference in his personality.
Article continues below advertisement
Lopez seemed to grow concerned of her beau's obsession with reaching superstar status, as he was most likely eager to repair his image after he exited baseball in 2016 following several drug-cheating scandals. And it seems Rodriguez found the perfect weapon to help him raise his profile.
Article continues below advertisement
After he and the 52-year-old first linked up in 2017, he appeared to be on a mission to rebrand himself — he made several appearances on Shark Tank, and in 2018, joined ESPN as a Sunday Night Baseball analyst.
"As soon as Alex confirmed he was dating Jen, it was as if he was everywhere," continued the source. While Lopez was happy for the man on her arm, she started to feel used "by" the father-of-two, the insider claimed. "The spark was fading, and it seemed like Alex was more into the showbiz side of things than their romantic connection."