EXCLUSIVE
Do Ali Krieger & Ashlyn Harris Want Their Daughter To Play Soccer? They Spill!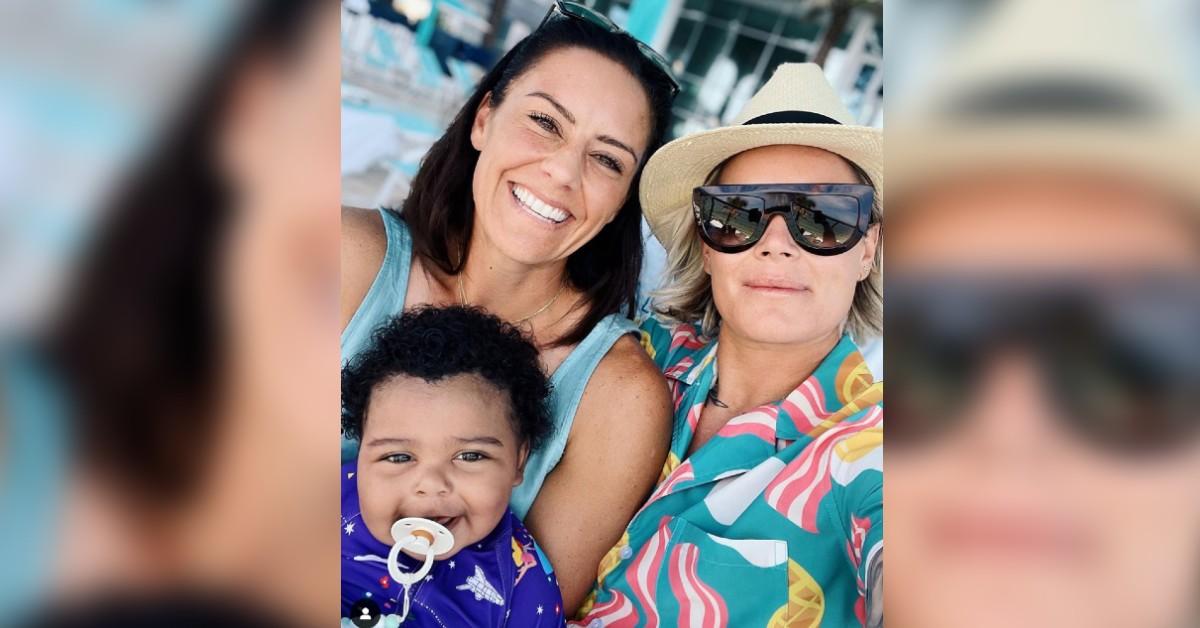 Ali Krieger and Ashlyn Harris' daughter, Sloane Phillips, 14 months, is not old enough to know that her parents are soccers stars, but do they want their tot to follow in their footsteps?
Article continues below advertisement
"Honestly, we just want her to find her joy and find her happiness, and we will always support her," Harris, 36, exclusively tells OK! while talking about their Hertz Mother's Day partnership. "I never want to push my hopes and dreams on my children, so I just literally want her to choose her passion. We want to give her the tools to understand how to navigate life, including how failure is going to happen but not to quit and not to give up. We would just be so happy with whatever she does, and we will support her always, but we just want her to be the best version of herself every day and show up for her friends and maybe follow in our footsteps in terms of being an activist. We're trying to leave this world a better place for her, and one day she is going to see that and do the same."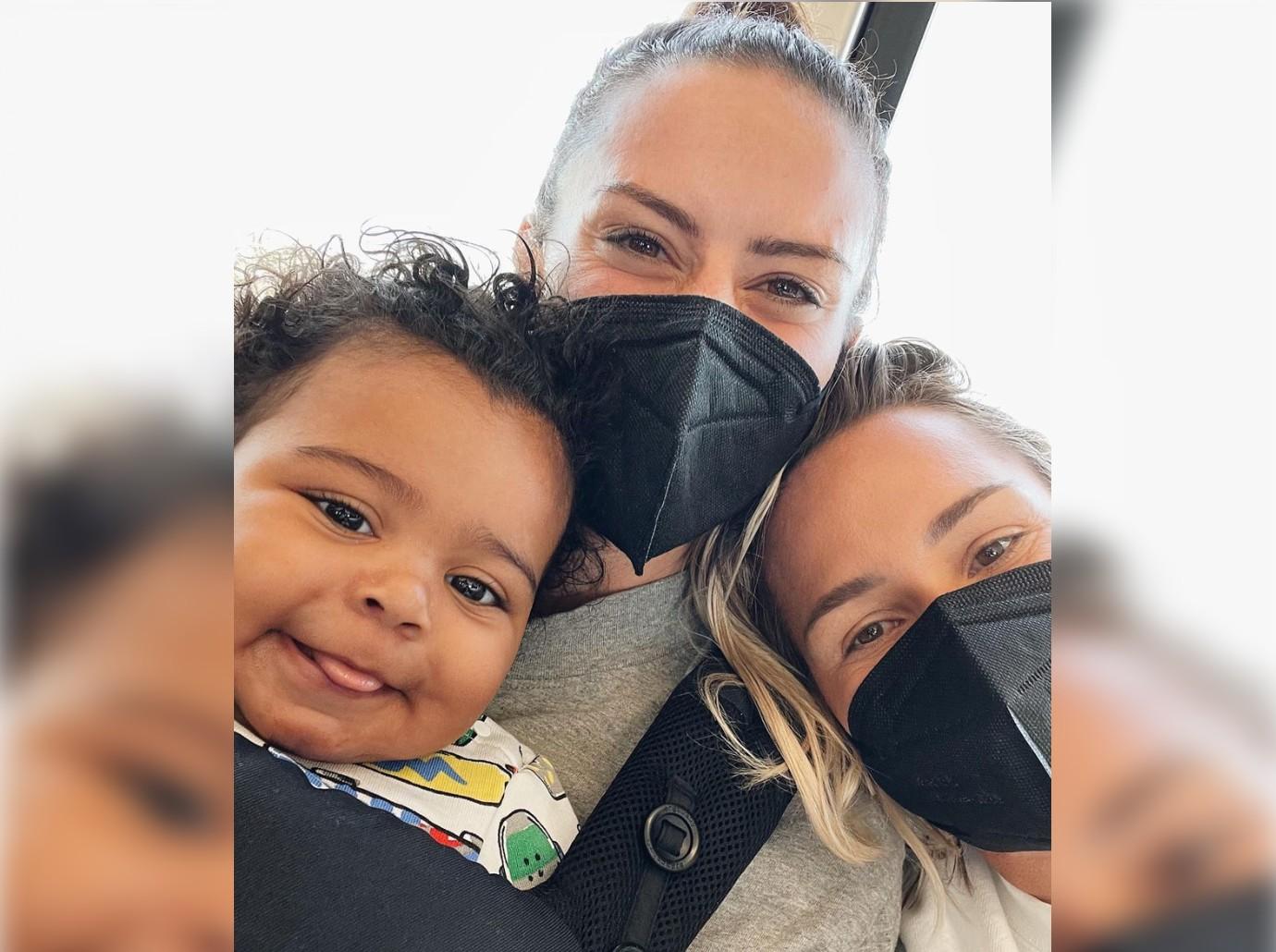 Article continues below advertisement
The professional soccer players got married in 2019, but they always knew they wanted to adopt. Though the process wasn't easy, the duo eventually got to take home their daughter in February 2021.
Naturally, the ladies have learned a lot along the way.
"I have a lot of mom guilt and that is OK because we're so competitive in our job. We want to be the best every day and we want to just be the best mom, the best activist and all of the things, but it's OK to take a moment and know that you're doing a good job no matter how much you're giving," Krieger, 37, explains. "As long as you have a smile on your face and you are there supporting your child and you're doing the best that you can, that's what matters the most."
Article continues below advertisement
Motherhood has really put things into perspective for the couple, especially Harris.
"My life has been so selfish for so long, but now I am enjoying every moment not living life like that and showing up for her and her family," she says. "I am realizing that there is so much more to life outside of the game we play and who we are, and Sloane has taught me that because when I come home, none of that matters anymore. I don't care what people think about my performances, I don't care what people have to say about this or that when it comes to soccer — I am here to show up for my daughter."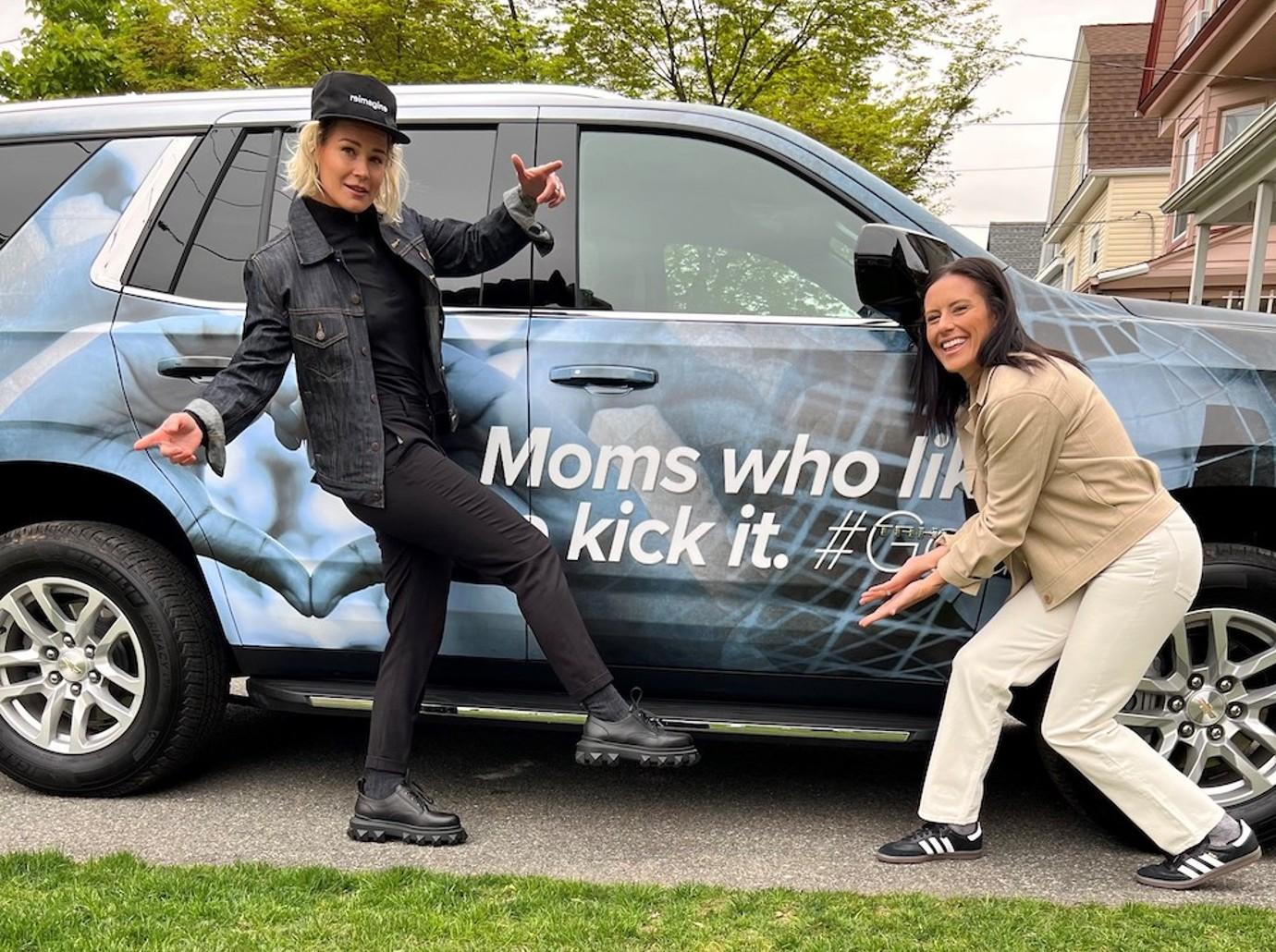 These days, the pair have their hands busy, but they wouldn't have it any other way, which is why this Mother's Day they want to keep things simple — and Hertz is providing Harris and Krieger with the "Let's Go Moment."
"We partnered with Hertz again for the second year, so we're so honored to have this beautiful partnership and support our family and support the LGBTQ community. They're wrapping a custom vehicle for us to celebrate Mother's Day — it's a way for us to step away from our busy daily life and help us enjoy what matters most to us and that is our family," Krieger says. "Hertz is allowing us to do that and also just making us look so stylish in our wrapped car which says 'Moms That Like To Kick It,' and we definitely laughed out loud."
Harris adds, "We really do recommend it. Go to hertz.com, customize a vehicle for any special occasion. You can do a million different things for birthdays, weddings — it is such a great idea. I love what they are doing, we absolutely adore our car."
For more information on Hertz, click here.