VIDEOS
Amanda Seyfried's Son Makes Surprise Appearance During 'Today' Show Interview — Watch The Cute Clip
Like everyone else working from home, Amanda Seyfried's kids are making appearances over Zoom. 
Article continues below advertisement
Seyfried introduced her infant son, Thomas Sadoski-Seyfried, during a virtual interview on Sunday TODAY. 
"He's my guy!" the 35-year-old gushed when her husband Thomas Sadoski handed her the baby. "You can look at that nice man."
Article continues below advertisement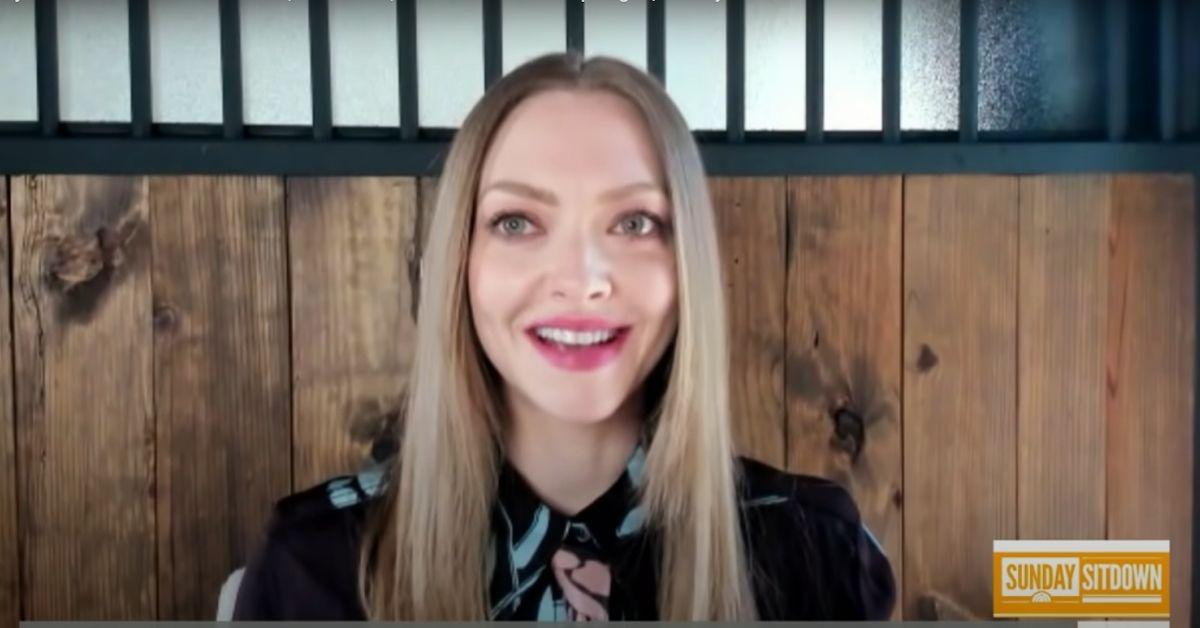 Article continues below advertisement
"Oh my God. What a cute guy," host Willie Geist gushed. "Come on! Oh, that's incredible."
Seyfried and Sadoski welcomed their son in September and broke the news on Instagram through the International Network for Aid, Relief and Assistance to raise awareness for the organization, which helps children in conflict areas access medical treatment.
Article continues below advertisement
"Since the birth of our daughter [Nina] 3 years ago our commitment to the innocent children that are so brutally effected by conflict and war has been a driving force in our lives," the couple said at the time. "With the birth of our son the work of INARA and War Child has become our North Star. #AmandaSeyfried #ThomasSadoski #Babyborn #Secondchild #Newborn #INARA #WarChild."
Article continues below advertisement
Meanwhile, the pair are residing on a farm in upstate New York where her mom, Ann, acts as a nanny and "third parent" to the Mean Girls actress' two children. "I've always wanted to live on a farm. I just need to feel grounded somewhere that I can trust will always be there," she said of living outside of Hollywood. 
Article continues below advertisement
"I like a normal life," Seyfried, whose role in Mank landed her an Oscar nomination, told Geist. "I fought so hard to impress upon people that I am normal, that I do not have someone waking me up with breakfast in bed and that I'm not chauffeured around.
"Every time I meet somebody new, I'm just so desperate for them to understand that you can talk to me. I have feelings. I've struggled. I came from a normal upbringing. I want to connect like everybody else because I am like everybody else."
Article continues below advertisement
Seyfried also opened up about her struggle with OCD and anxiety, which she has been candid about in the past. "It feels like life or death. That's what a panic attack is, really," the blonde beauty explained.
"Your body just goes into fight or flight. The endorphin rush and the dump that happens after the panic attack is so extraordinary. You just feel so relieved and your body is just kind of recovered in a way. It's so bizarre because it's all physiological, but it starts in your head."