NEWS
'I'm A Bit Off': Chrissy Teigen Reveals She Would Have Given Birth To Baby Jack This Week — 5 Months After Her Heartbreaking Miscarriage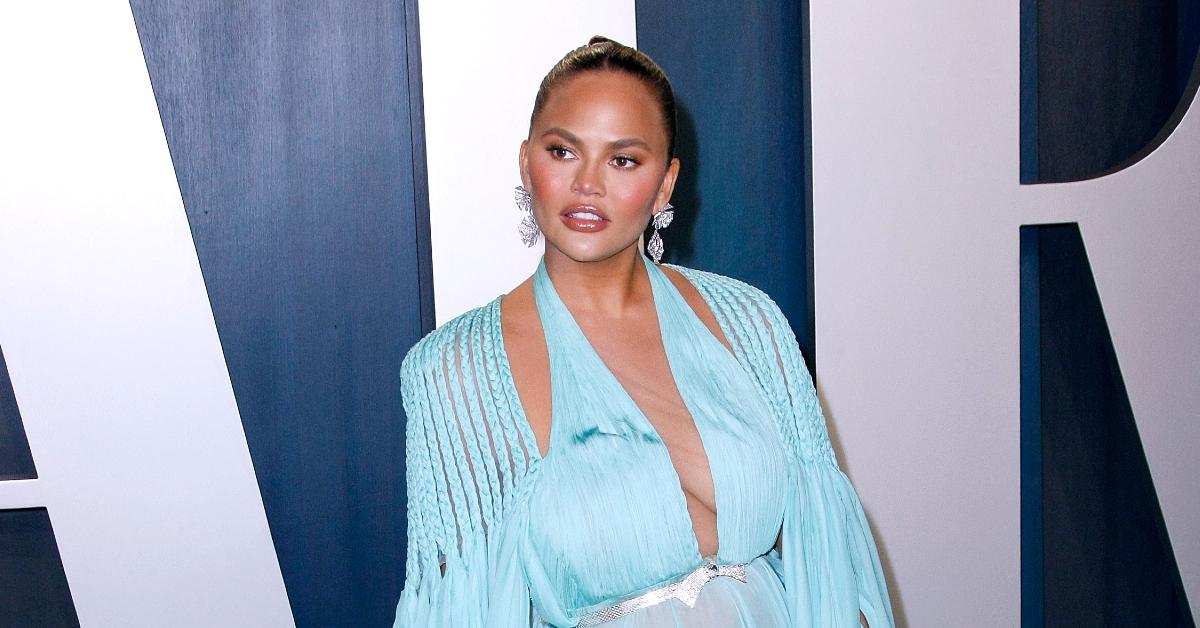 A difficult time. Chrissy Teigen shared that she would have given birth this week after she suffered a heartbreaking miscarriage in September 2020.
Article continues below advertisement
"My little Jack would have been born this week so I'm a bit off," the model tweeted on Wednesday, February 4. "I truly feel kicks in my belly, but it's not phantom. I have surgery for endometriosis tomorrow. … But the period feeling this month is exactly like baby kicks. Sigh."
Article continues below advertisement
"Look at this. I'll pretend it's him saying hi — it never stops," Teigen captioned a video of her stomach twitching. 
"Can anyone tell me their experience after endometriosis surgery? what is the recovery-difficulty level? like can I make soup after," the 35-year-old asked her fanbase.
Article continues below advertisement
Teigen and John Legend lost their son after she suffered a placenta abruption, and as a result, Teigen gave birth five months early. 
Article continues below advertisement
It was later reported that Teigen was going through intense grief counseling. 
She has since gotten a tattoo to honor her son but shared that the baby was her last embryo. Teigen and Legend share two children together — Luna and Miles. 
Of course, fans took to social media to comfort the Hollywood star. "I heard this recently from a midwife, not sure if it's true but it was a comforting thought for me & my own loss. when you carry a baby and they have a placenta attached to you, some of their DNA goes into your blood, which is how they are able to DNA test through blood draws," one fan replied to Teigen. 
Article continues below advertisement
"I'm so sorry, Chrissy. My heart breaks for you. I had endometriosis surgery last week, and it was hard mentally. I've not publicized that at all until now. (Obviously not the same scale as you publicizing your experience, lol)," a second fan shared. 
Article continues below advertisement
"That is him love. When you think of Jack, he is thinking of you. He is with you. I know it's not the same though, I don't diminish one bit of your pain. But know the most important part of him, his energy, his soul, is there," a third user wrote. 
Teigen tried to lighten the mood by asking her followers what's the most expensive thing they've eaten that has "sucked."
"One time john and I were at a restaurant and the waiter recommended a nice Cabernet. We got the bill and it was 13,000 dollars. HOW DO U CASUALLY RECOMMEND THAT WINE. we didn't even finish it and it had been cleared!!!" she shared. 
Article continues below advertisement
Despite the hilarious confession, some users were not too pleased with the cookbook author. "hey, not everything I say on my twitter is going to be relatable to you because it is my life and my twitter and my stories. I see your tweets, I get your jokes, you are so funny, yes, you really nailed me," she clapped back. 
Article continues below advertisement
"me, sharing story of getting screwed over by a waiter. shares story of rough week, baby would have been born. feeling anxious, sad. you: let's f**king own this rich b**ch for retweets," she added.