'I Wanted To Do It On My Own Terms': Amber Heard Quietly Welcomes A Daughter Via Surrogate — Find Out Her Unique Name
Amber Heard is a mom! The actress welcomed her baby girl, Oonagh Paige, via surrogate on April 8, she announced via Instagram.
Article continues below advertisement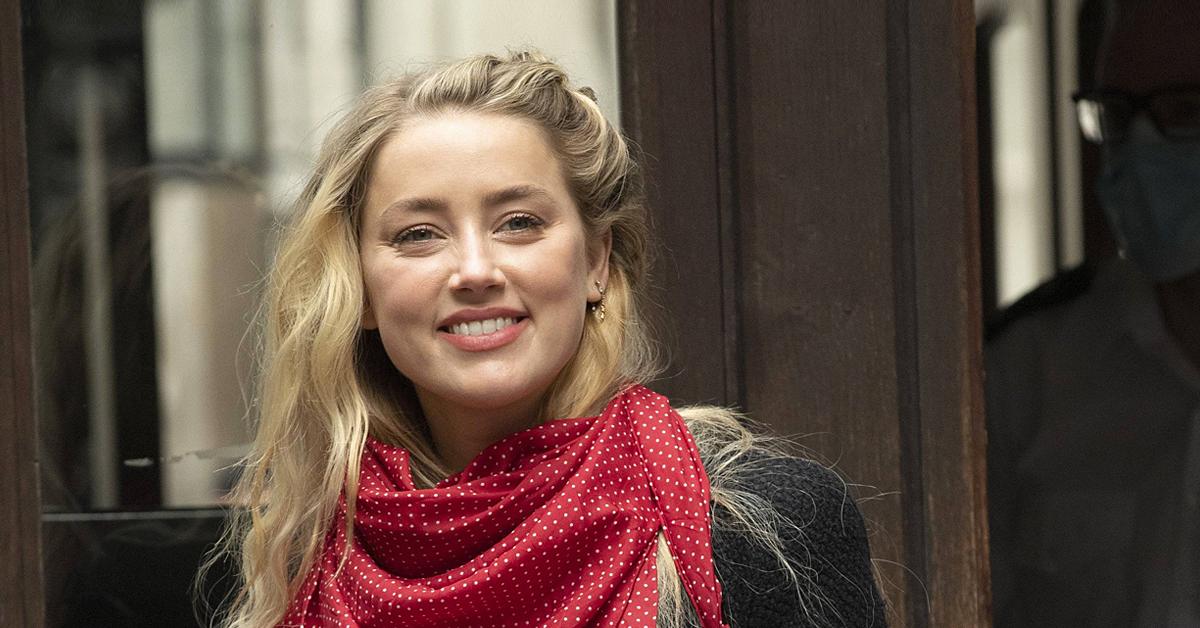 On Thursday July 1, the Justice League actress posted the sweet snap on Instagram of her and her newborn daughter, along with the caption: "I'm so excited to share this news with you. Four years ago, I decided I wanted to have a child. I wanted to do it on my own terms," she happily stated.
Article continues below advertisement
"I now appreciate how radical it is for us as women to think about one of the most fundamental parts of our destinies in this way," she continued. "I hope we arrive at a point in which it's normalized to not want a ring in order to have a crib."
"A part of me wants to uphold that my private life is none of anyone's business," she added. "I also get that the nature of my job compels me to take control of this. My daughter was born on April 8, 2021. Her name is Oonagh Paige Heard. She's the beginning of the rest of my life."
Article continues below advertisement
A source close to Heard spoke with Page Six and revealed that the 35 year-old is "beyond in love" with her little girl who's name is a tribute to Heard's late mother.
Article continues below advertisement
Oonagh is absolutely gorgeous, and Amber is besotted," the source continued. "She always knew that she wanted to be a mom, and this is her greatest wish come true. She's so grateful to the wonderful woman who helped bring Oonagh into her life."
According to friends, the star was told she would never be able to carry her own baby.
Article continues below advertisement
"There are so many women who feel they can't talk about their fertility and are worried and embarrassed; Amber wants them to feel supported and realize that there are a multitude of ways to have a baby even if you have fertility issues," the source added.
Her little girl comes at a vital time in Heard's life as the loss of her mother Paige in May of 2020 that left her heartbroken.
Article continues below advertisement
The actress and activist said of her mother, "It's hard to imagine and even more difficult to say but I feel truly lucky to have been her daughter and been given the gift of having the light she shone on everyone, fall on me for nearly 34 years."
Article continues below advertisement
All of this comes months after winning her court battle against her ex-husband, Johnny Depp and now she is still trapped in on going legal battles against her former spouse. The two will once again appear in court in April of 2022 as Depp is suing his ex-wife over a Washington Post opinion piece that came out in 2018 "in which she claimed to be a victim of domestic abuse but did not mention the actor by name."
As OK! exclusively reported, it does not appear as if the lawsuits will die down anytime soon as the Pirates Of The Caribbean star intends to "clear his name with new and explosive testimony."
A source spilled that "Johnny and his team have new and explosive testimony from two of the responding officers, plus new body cam footage, that they believe will finally turn things around in the star's favor. They're convinced it will show that Heard made up [claims about their alleged May 2016 brawl] in [an attempt] to ruin him."