NEWS
Johnny Depp's $50 Million Defamation Trial Against Amber Heard Delayed Again Until 2022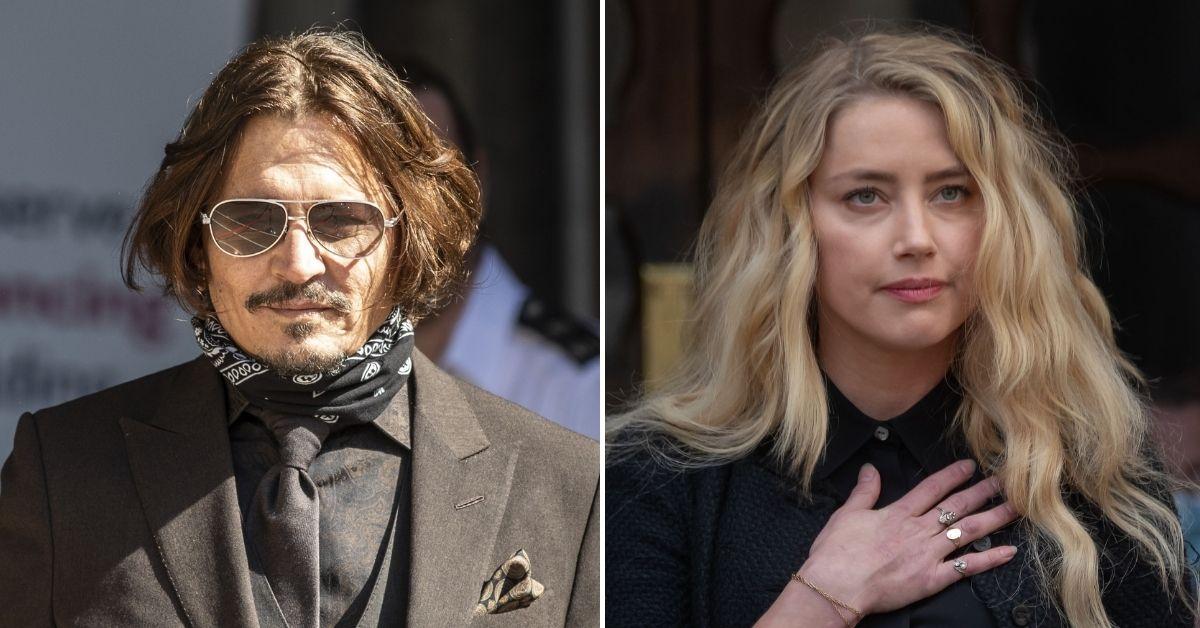 Another delay! Johnny Depp and Amber Heard will not come face to face in a courtroom this year, as Depp's $50 million defamation lawsuit has reportedly been postponed until April 2022.
Article continues below advertisement
The trial is now scheduled for April 11, 2022, and is expected to last two weeks, after it was slated to begin on May 7, having previously been delayed in September 2020.
The decision to delay the hearing came on Tuesday, February 23, from Fairfax County Circuit Court Chief Judge Bruce White.
It had previously been pushed back from January 2021 until May of this year in September 2020 due to backlogs in the court system stemming from the coronavirus pandemic. Depp is said to have asked for the same delay to accommodate his Fantastic Beasts filming schedule, prior to his exit, but the film is reportedly not the reason for the previous schedule change.
Article continues below advertisement
Criminal cases are reportedly still taking priority in Virginia amid the pandemic, and a murder trial is said to have taken Depp and Heard's appointment in May.
Article continues below advertisement
Meanwhile, after Depp lost his "wife-beater" U.K. libel case against The Sun, his team is expecting an oral hearing next month as they try to appeal the verdict. Heard's camp reportedly filed an opposition to the appeal, and Depp's lawyers have until February 28 to reply.
The upcoming trial is the result of Depp suing Heard for $50 million in March 2019 after she wrote an op-ed for the Washington Post titled "I spoke up against sexual violence — and faced our culture's wrath. That has to change," though she did not name Depp in the article. Depp reportedly alleged that the article further damaged his reputation and cost him his Pirates of the Caribbean gig.
Article continues below advertisement
"Ms. Heard is not a victim of domestic abuse, she is a perpetrator," Depp's suit read.
Heard filed a counterclaim against Depp for "false and defamatory statements to reporters" for $100 million.
Article continues below advertisement
Big names are reportedly involved in the case, as Depp sought support from Elon Musk and the ACLU after Heard reportedly involved Disney and LAPD.
Heard previously said that she planned to donate half of her $7 million divorce settlement to the ALCU, but the payments have reportedly been "delayed."
Article continues below advertisement
"The past few years have been really tough on Johnny. He went from marrying the woman of his dreams to being locked in this terrible war that left him heartbroken and angry," an insider previously told OK!. "Johnny's now at a stage where he's just desperate to clear his name and is telling friends he wants to get his old, peaceful life back.
"Once all this ugliness with Amber is finally settled, you can expect Johnny to introduce his new girlfriend to the world," the insider added. "And for Johnny, that day can't come soon enough."
Deadline was the first to report on the delay in Depp and Heard's defamation case.