NEWS
Johnny Depp's 'Effort To Plant Stories' About Amber Heard's Charity Donations Is A Ploy 'To Divert Attention From The UK Court's Findings,' Actress' Lawyer Says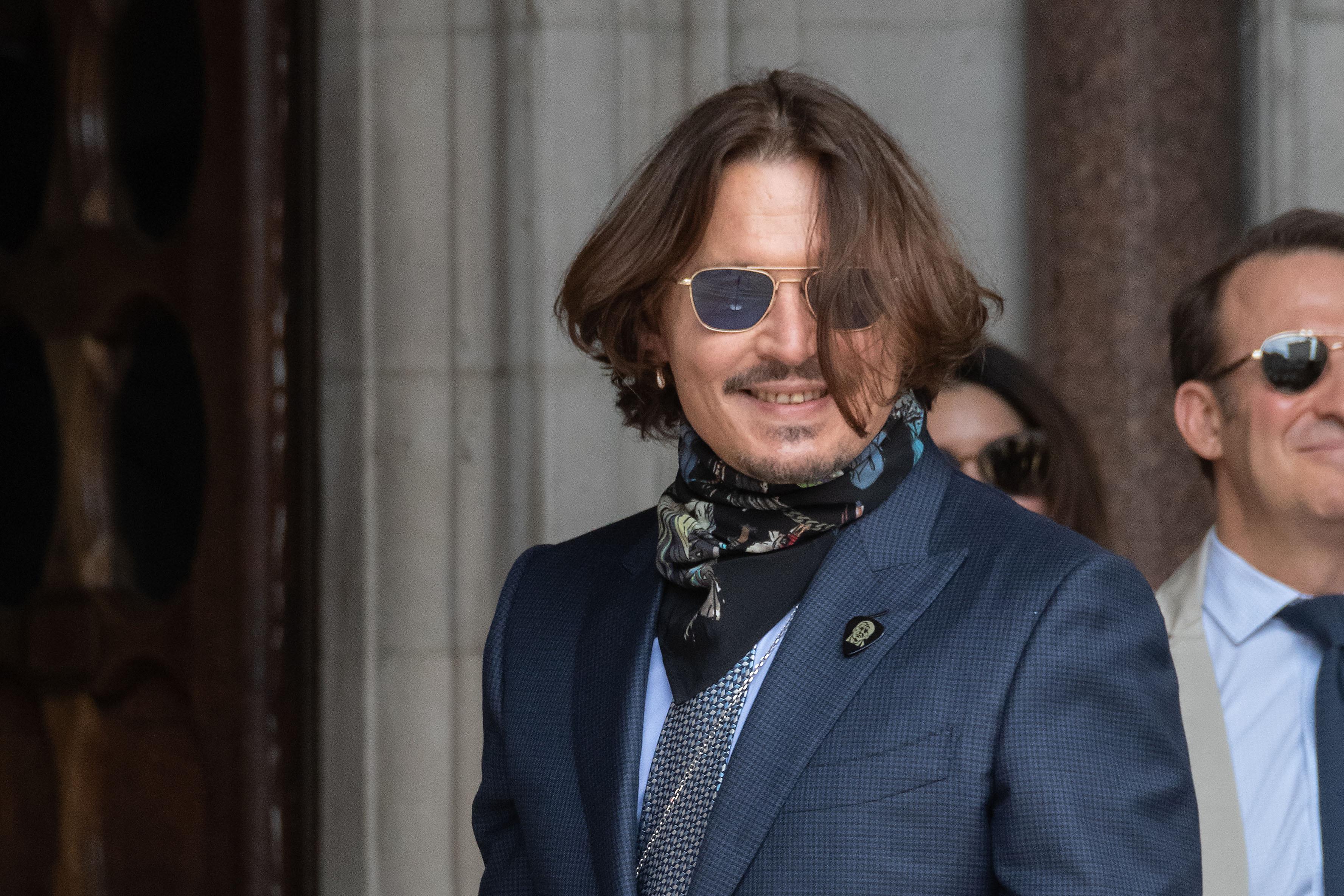 Actress Amber Heard's attorney Elaine Bredehoft slammed Johnny Depp after he accused his ex-wife of not donating $7 million from her divorce settlement to charity, as she promised she would do in 2016.
"Mr. Depp's effort to plant stories in the media criticizing Amber for not yet fulfilling all the donations she pledged to charity is yet another desperate attempt to divert attention from the UK Court's findings relating to allegations of Mr. Depp committing domestic abuse and violence," Bredehoft said in a statement.
Article continues below advertisement
This comes after the Daily Mail obtained documents that showed that the Children's Hospital Los Angeles received $100,000 from Heard, which is $3.5 million short of what she had planned to donate.
After Heard and Depp divorced in 2016, Heard pledged to donate the $7 million settlement to the hospital and the American Civil Liberties Union, but Depp's team believe Heard's promise was a "sham." The hospital wrote to Heard in 2019 to ask "if the pledge will not be fulfilled."
Article continues below advertisement
Heard's donation was used as evidence when Depp sued the The Sun for calling him a "wife-beater." "Her donation of the $7 million to charity is hardly the act one would expect of a gold-digger," Judge Andrew Nichol said during the trial.
Article continues below advertisement
"Amber has already been responsible for seven figures in donations to charitable causes and intends to continue to contribute and eventually fulfill her pledge," Bredehoft said. "However, Amber has been delayed in that goal because Mr. Depp filed a lawsuit against her, and consequently, she has been forced to spend millions of dollars defending Mr. Depp's false accusations against her."
Bredehoft did not say the exact amount that Heard has donated to the charities to date but said that she will "eventually" fulfill the pledge.
Depp sued Heard for defamation in 2019 — more than two years after their divorce was finalized.
In 2018, Heard wrote a piece for The Washington Post titled: "I spoke up against sexual violence — and faced our culture's wrath. That has to change," in which she spoke about sexual abuse but did not name Depp in the article.
Article continues below advertisement
Depp's team is seeking a retrial as they claim Judge Nichol "failed to properly assess her credibility by reference to documentary evidence, photographs, recordings or otherwise."
Article continues below advertisement
Nichol "concluded that the appellant was guilty of serious physical assaults without taking account of or even acknowledging that Ms. Heard had been untruthful in her evidence, without testing her account against the documentary evidence and the evidence of other witnesses, and without making any findings that he disbelieved those witnesses," barrister David Sherborne wrote in a letter to the Appeals Court.
"No. They have nothing to do with each other," Heard's attorney said when asked if the fact that Heard did not donate all the money from the settlement could impact the U.S. and U.K. defamation cases.
Article continues below advertisement
"As described in the restraining order and divorce settlement, money played no role for me personally and never has, except to the extent that I could donate it to charity and, in doing so, hopefully help those less able to defend themselves," Heard said in 2016.
"As reported in the media, the amount received in the divorce was $7 million and $7 million is being donated. This is over and above any funds that I have given away in the past and will continue to give away in the future."
Deadline got a statement from Heard's lawyer.