EXCLUSIVE
'Undermining Her Fight': Angelina Jolie Upset With Her Father Jon Voight For Sympathizing With Ex Brad Pitt, Reveals Insider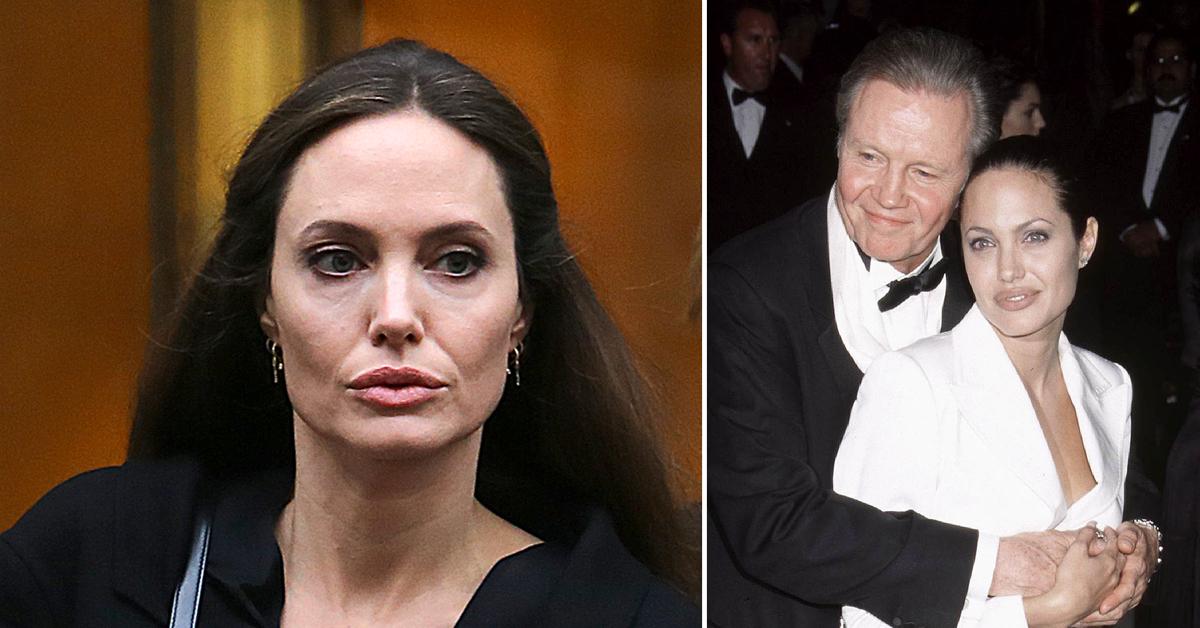 Just when it seemed that Angelina Jolie and Jon Voight had patched up their differences, the fractious father-daughter duo are on the outs yet again, a source tells OK!.
Article continues below advertisement
The loose-lipped actor, 82, raised eyebrows recently with his sympathetic comments about Jolie's ex Brad Pitt, saying he "prayed" for the guy amid the couple's ongoing battle over custody of their five younger kids.
"Jon just can't help putting in his two cents, but he couldn't have done it at a worse time," says the source.
Article continues below advertisement
Jolie, 45, who filed court documents in March formally accusing Pitt, 57, of domestic violence before their 2016 split, "feels Jon's undermining her fight to win sole physical custody, and she's furious at him for running his mouth," spills the source.
Article continues below advertisement
The actress, whose anger toward Voight dates back to his unfaithfulness to her late mother, Marcheline Bertrand, "shut him out for years, and she won't hesitate to do it again," the source adds. "She's not going to take this lying down!"
Jolie intends to detail her "roller-coaster romance" with Pitt in a new memoir, and will reportedly spill what Pitt's "snooty Hollywood friends" put her through.
Article continues below advertisement
A source previously told OK! that Pitt better buckle up when the memoir comes to shape as she's tired of all the public hate coming towards her. "Angie feels emboldened and wants fans to hear her side of the story," the source said.
Article continues below advertisement
In addition to getting her truth out there, after being legally single for around two years, the Maleficent star is eager to find a new partner. Jolie thinks that it's time for her to get out there and meet some "new and interesting men."
"She wants fun and adventure again," an insider told OK!, "and is ready to really go for it."