NEWS
The Devil Wears Crocodile? Anne Hathaway Channels Iconic Character During New York Fashion Week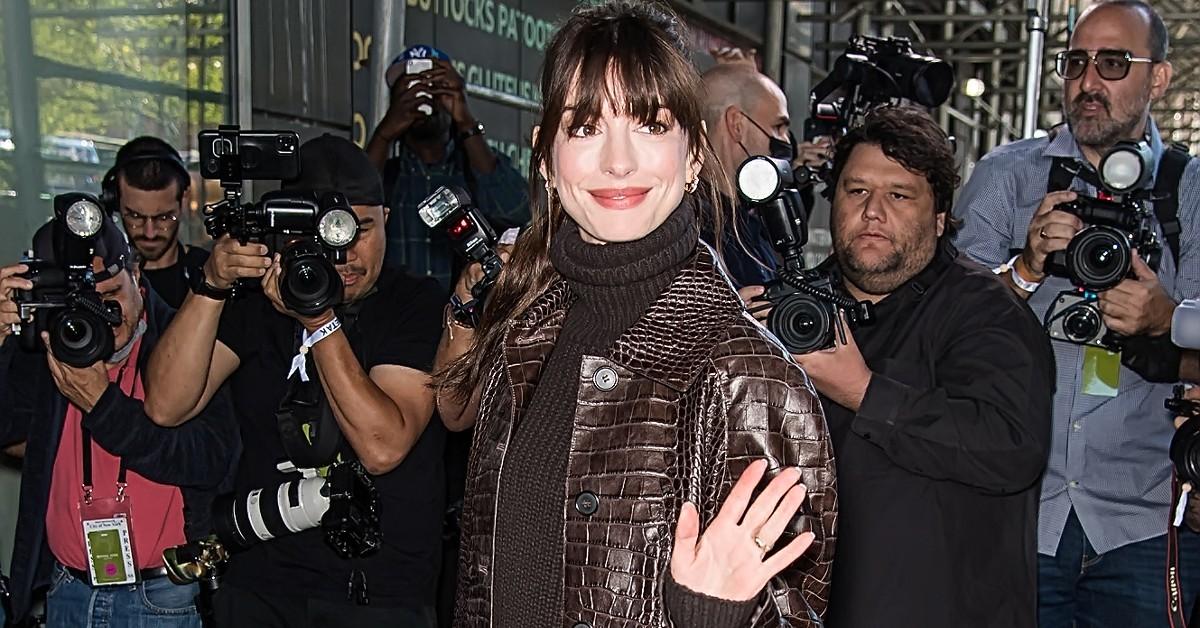 The Devil may wear Prada, but Anne Hathaway wears Crocodile!
In a true instance of life imitating art, Hathaway seemingly paid homage to her iconic character from The Devil Wears Prada earlier this week, sporting a nearly identical look to one she donned as Andy Sachs while attending a New York Fashion Week event on Wednesday, September 14.
The star was spotted in the front row of Michael Kors' spring/summer 2023 runway presentation, where she sat next to Vogue editor-in-chief Anna Wintour. (The magazine maven was long rumored to have inspired Hathaway's no-nonsense onscreen boss, fictitious fashion editor-in-chief Miranda Priestly, played by Meryl Streep.)
Article continues below advertisement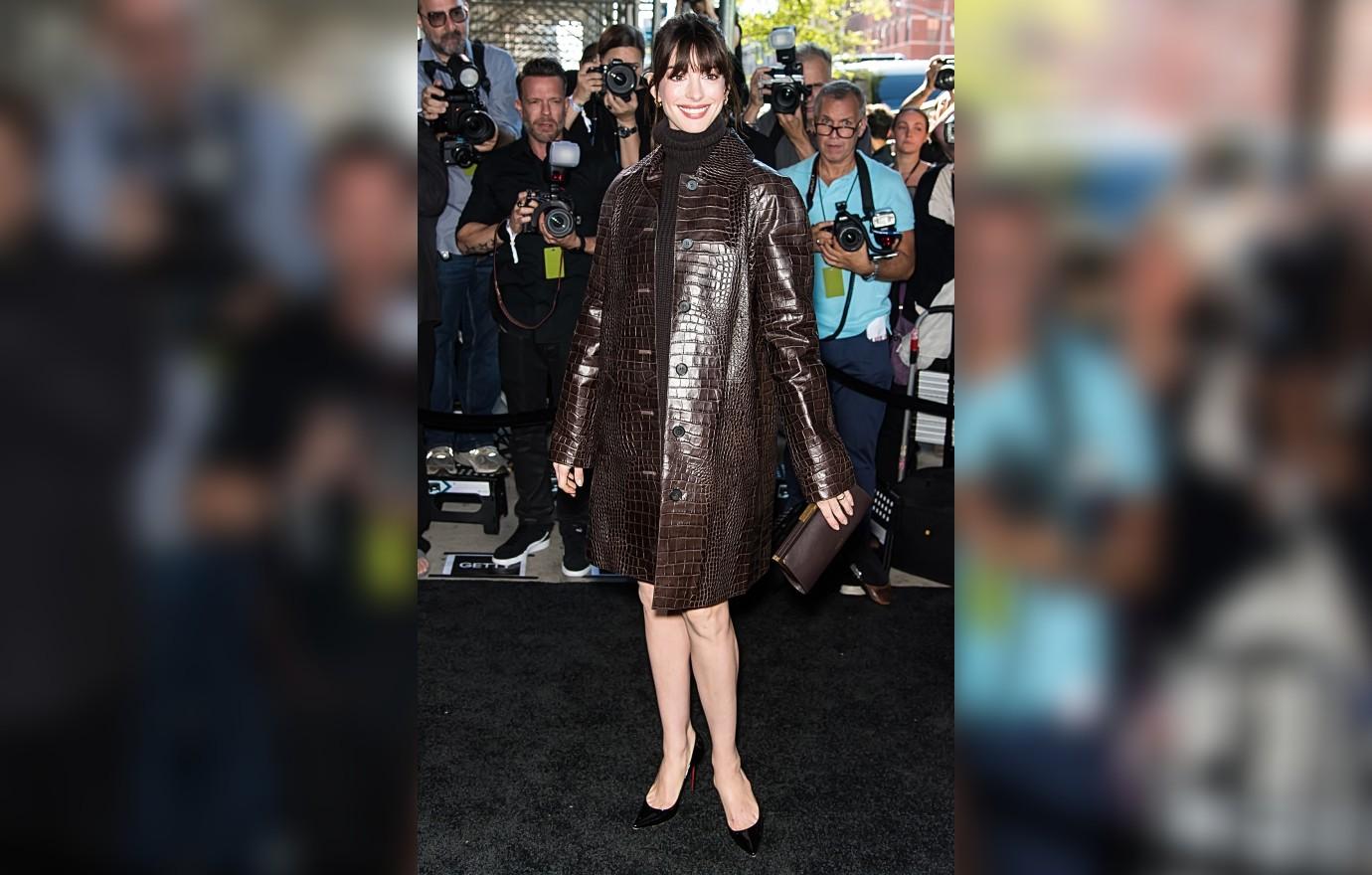 The fashionable pair was also joined by newly-retired tennis legend Serena Williams and New York City Mayor Eric Adams, both of whom sat front-row at the star-studded event.
HOW TO RECREATE ANNE HATHAWAY'S ICONIC CANNES FILM FESTIVAL LOOKS — SHOP NOW
Seemingly pulling inspiration from one of her beloved character's most iconic outfits, Hathaway layered a black knit turtleneck underneath a brown crocodile print trench coat. She completed the look with a matching miniskirt and a pair of black pumps, with her long dark tresses swept back in a high ponytail.
Article continues below advertisement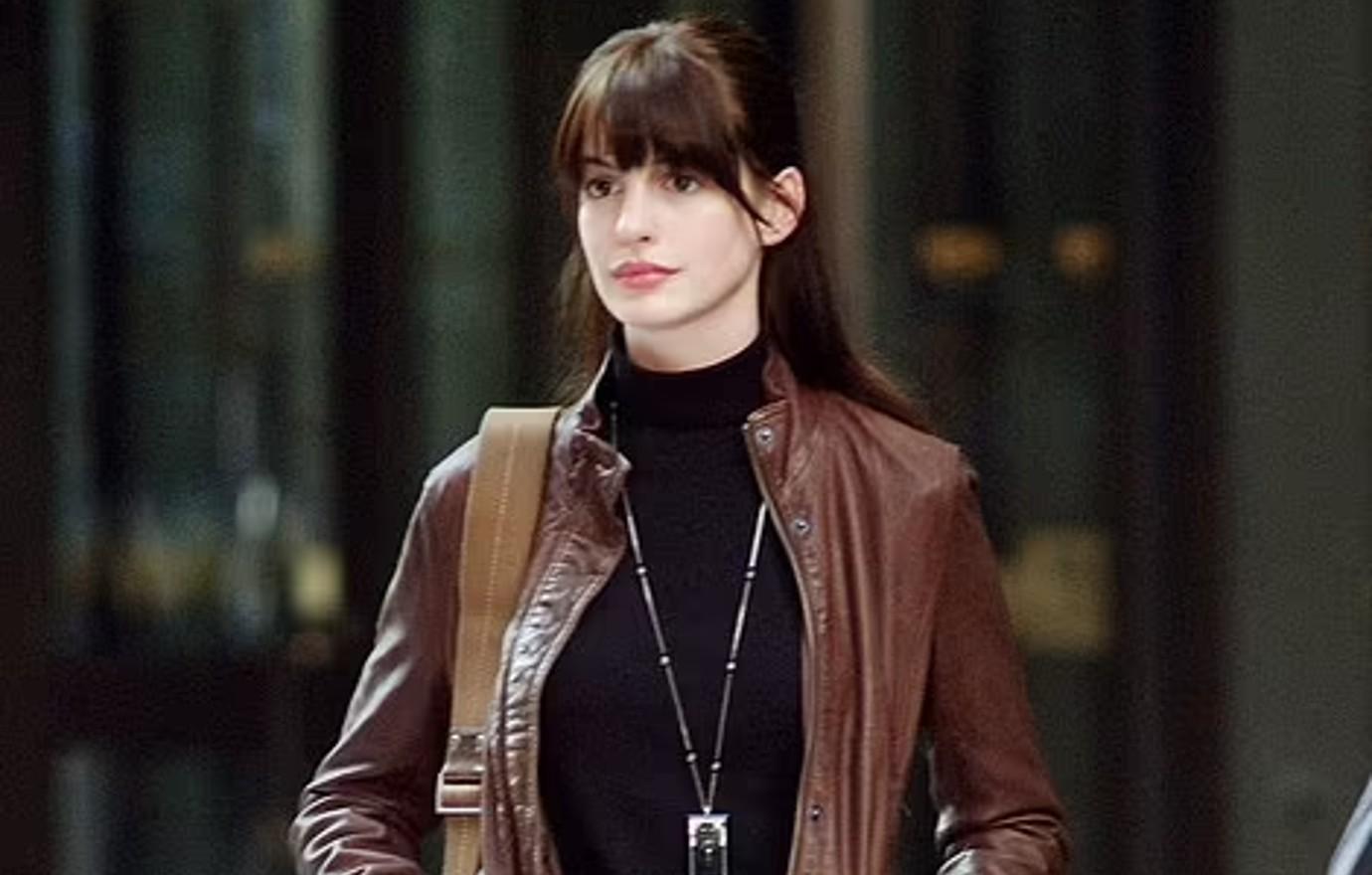 Further adding to the resemblance, Hathaway kept her bangs on full display, which also served as Andy's signature hairstyle throughout most of the beloved mid-aughts flick.
EMILY BLUNT SAYS ANNA WINTOUR WASN'T THE INSPIRATION BEHIND 'THE DEVIL WEARS PRADA'
Despite Hathaway's apparent resemblance to her character, who first appeared on the page in Lauren Weisberger's 2003 novel of the same name, Wintour looked notably less like her alleged on-screen counterpart — considering she reportedly never served as Streep's muse for Priestly.
Article continues below advertisement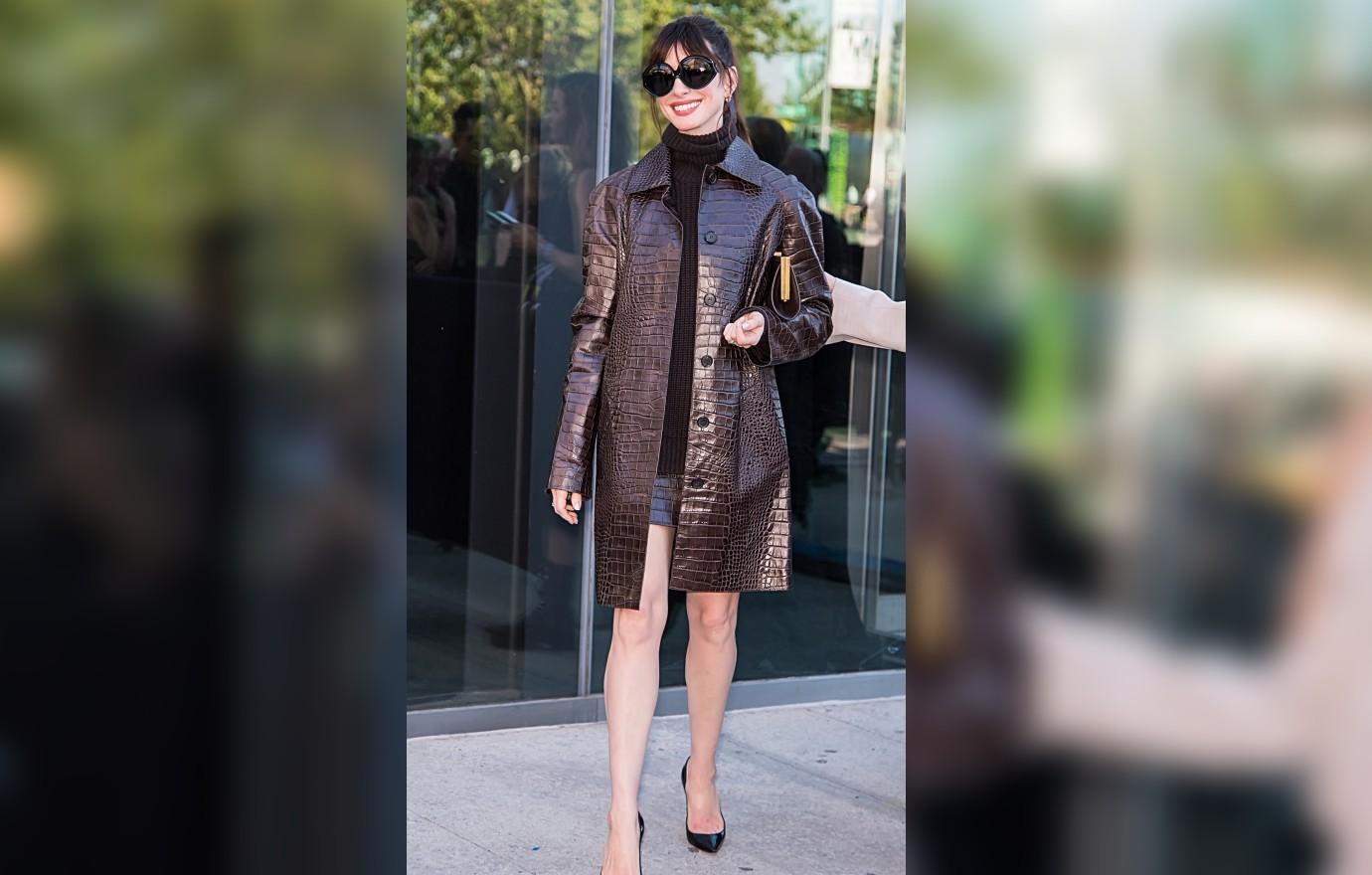 Emily Blunt, who also starred in the hit early-aughts movie, recently set the record straight, revealing that contrary to popular belief, Streep did not glean inspiration from the Vogue maven while developing her on-screen persona.
"Meryl didn't actually base it on Anna Wintour. Well, she told Anna that," Blunt explained during a 2019 interview with NPR. "She based it on two men in Hollywood that she knew — who will remain nameless, but I know who they are. That's all."
Article continues below advertisement
People previously reported on Hathaway's recent fashion week sighting.