STYLE
Are You a Lover of 'The Devil Wears Prada'? The Sequel Reads 'Revenge'!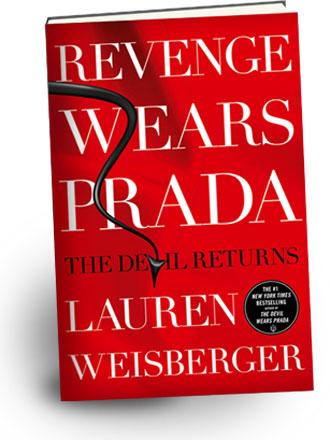 The Devil Wears Prada changed lives. If it wasn't for that literary joy ride, we would have never discovered Anne Hathaway's ability to rock blunt bangs. The book-turned-movie teaches valuable lessons like ditching the onion bagel before an interview, or that two almost-identical turquoise belts can actually be totally different. The Office character Michael Scott even got a kick out of this film. Remember when he screamed at Pam for his steak?
Article continues below advertisement
OK! News: The Bachelorette Episode 2 By the Numbers
But there's a part 2 to this little editorial tale. Andy Sachs is comin' back! Lauren Weisberger, the author of The Devil Wears Prada, releases the sequel to the first book today! Revenge Wears Prada brings us back to visit the life of Andrea Sachs after she's ditched her job at the fictional Runway magazine. Now, the celeb is apparently working at a bridal magazine with Emily Blunt's frienemy character and is actually engaged. The book's description reads that the ladies have "joined forces," which makes us think they're now basically besties.
MORE ON:
The Devil Wears Prada
And no, Andy isn't engaged to the same character that hottie Adrian Grenier played in the movie. Her new beau's name is Max Harrison, and according to the snippet that's posted on the author's site, he's one of NYC's "eligible bachelors."
Now this is just our opinion, but if this novel was ever made into another movie, don't you think Bradley Cooper could pick up the role as Max quite well? Or maybe Eddie Redmayne? Seems like a must-have beach read for us!