NEWS
Armed Man Outside Of New York City's United Nations Surrenders After Hourslong Standoff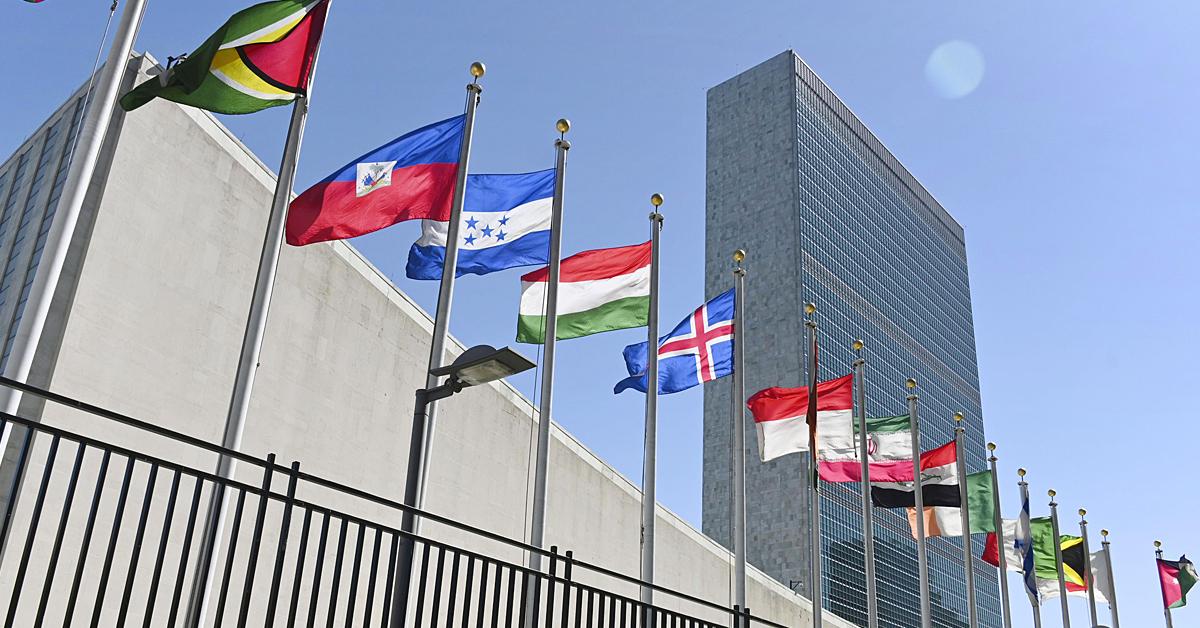 An armed man outside the United Nations headquarters in New York City has surrendered after hourslong standoff, prompting a massive NYPD response.
Article continues below advertisement
On Thursday, December 2, the New York Police Department responded to a number of 911 calls reporting that there was a man pacing outside the front gates with what appeared to be a shotgun.
According to CNN, the man was seen walking back and forth "muttering to himself and also [had] what appears to be a bag with him" on East 42nd Street and 1st Avenue in Manhattan.
Article continues below advertisement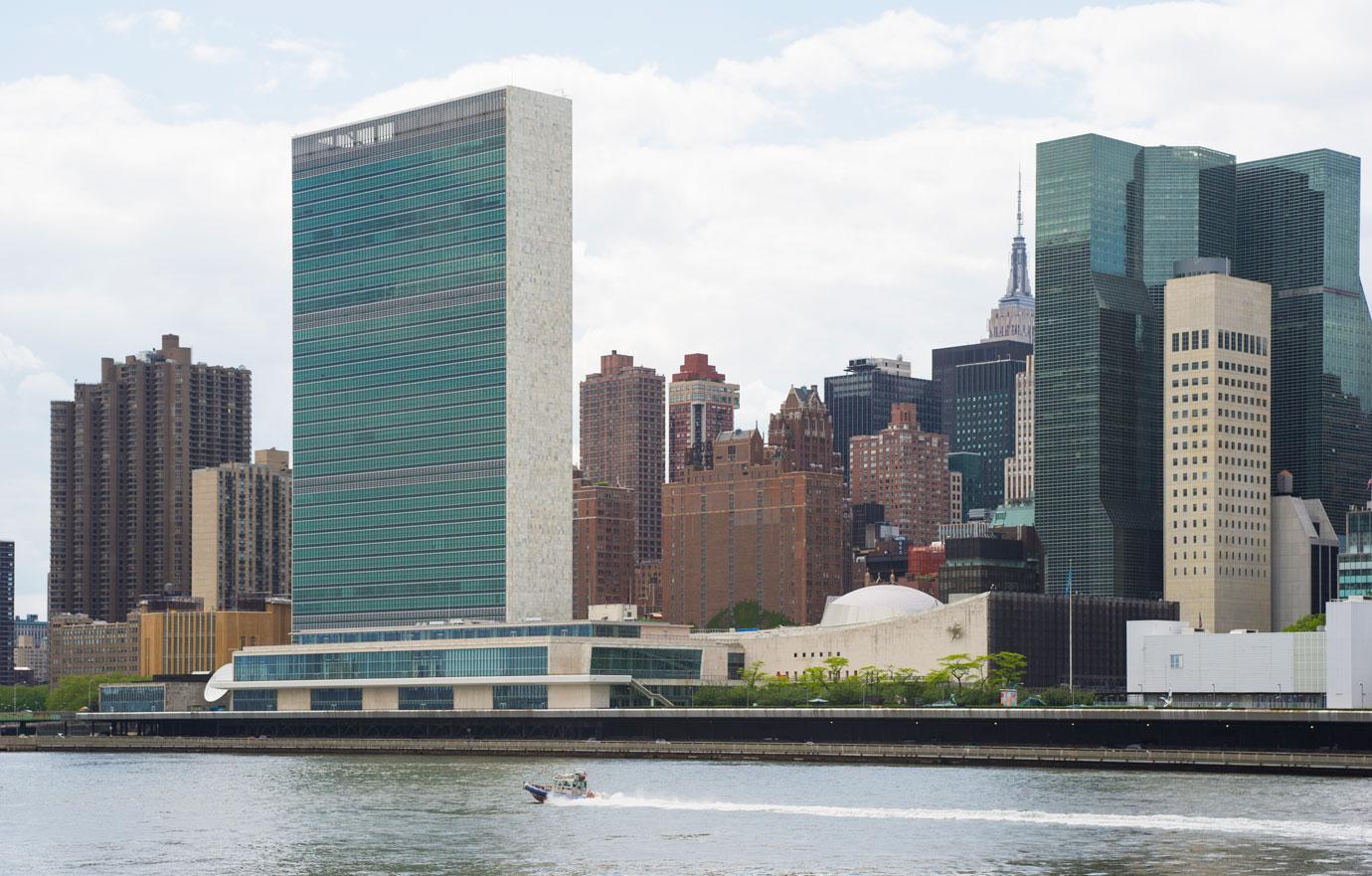 The situation prompted an avalanche of police vehicles, as well as the bomb squad — who responded to the ongoing situation as a precaution.
Article continues below advertisement
A message from the UN Security was also administered, reportedly stating: "All personnel and delegates at UNHQ are hereby requested to shelter in place."
Article continues below advertisement
"Host country authorities are presently on the scene," the message continued, per CNN. "The Security and Safety Service is monitoring the situation and will update accordingly."
Spokesperson for the United Nations Stephane Dujarric told the outlet: "We've locked down the building due to police activity going on outside our gates," adding that the situation at that time was still ongoing.
Article continues below advertisement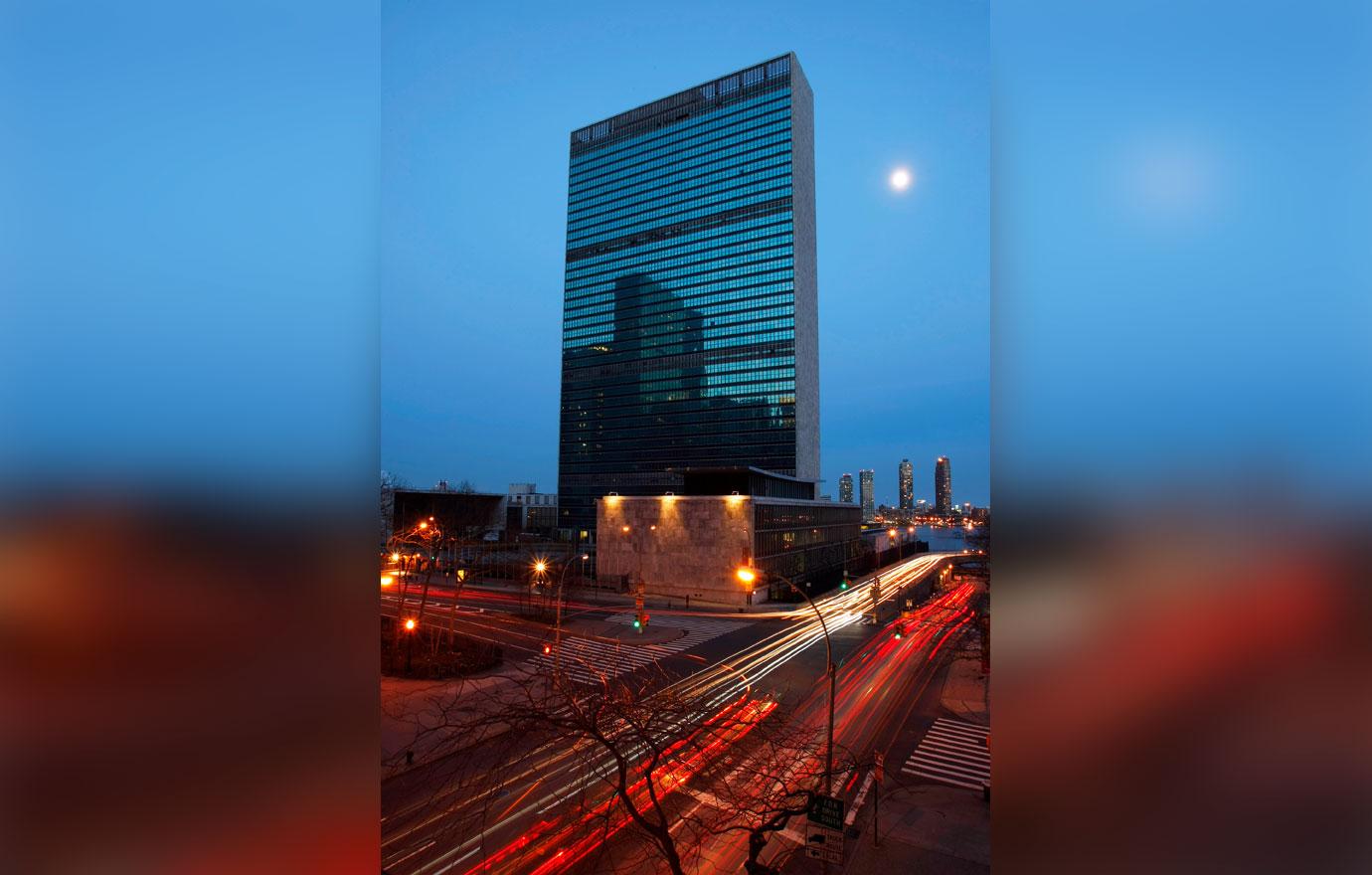 According to CNN, two law enforcement officers on the scene appeared to be engaging with the man and asking him to put the weapon down. However, at 12:20 p.m., the man was reportedly still "in a standoff" with police as he held the gun to his chest, pointing the barrel up toward his head, per PIX11.
Article continues below advertisement
A spokesperson for the NYPD confirmed that the officers were in a standoff with the man as they "tried to develop a dialogue" with him.
Article continues below advertisement
In videos circulating on social media, police officers can be heard asking the man to "put the firearm down" while the man continues pacing. The whole ordeal has caused a massive amount of police activity and helicopters filming the scene from overhead.
After the hourslong ordeal, the man — donning a red sweater — put the weapon down and threw up his hands in surrender at around 1:45 p.m., PIX11 reported.
According to Newsweek, the man has been described to be in his 60s, although no further information on his identity has been released at this time.