NEWS
Armie Hammer's Ex-Girlfriend Reveals She's In Therapy After Wild Romance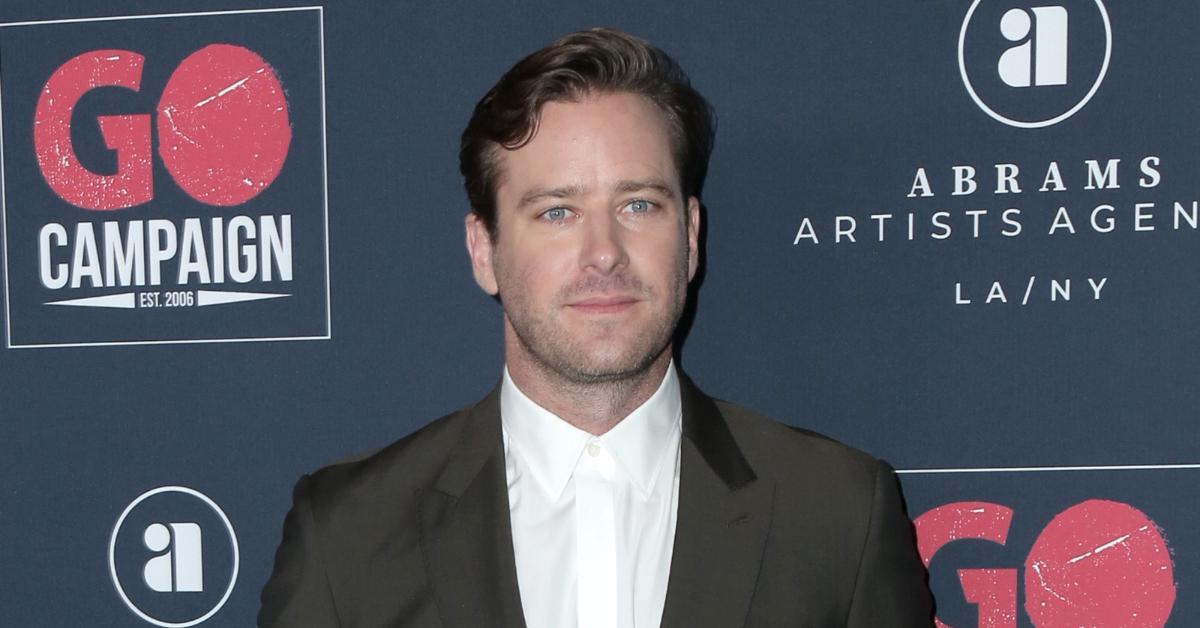 Armie Hammer's ex-girlfriend Paige Lorenze claims she was so traumatized by the short-lived relationship she shared with the actor that she's been seeing a therapist to process her feelings.
The 22-year-old model, who dated Hammer from August-December, has been very vocal about some of the things she experienced while being romantically involved with Hammer, whom she claimed carved a letter A into her pubic area with a blade in November last year.
Article continues below advertisement
"I felt like I was letting him down if I said no."
Soon after the relationship ended last month, the blonde beauty said she struggled to come to terms with some of the things she had to endure during her four-month romance with the father-of-two.
Article continues below advertisement
"Consent is really complex, and saying yes to something does not negate the trauma you might be burdened with after the fact," she said. Lorenze has reportedly been in therapy since her wild affair with the actor.
"I have had to work really hard to come to terms with the fact that I am not responsible for the trauma I experienced."
Article continues below advertisement
Lorenze likewise recalled when Hammer suggested that she have her bottom ribs removed by a doctor so that he could eat them — and according to her, he was "100 percent serious" when he made the outlandish request.
Since the latest cannibalism allegations in the past week, an attorney for Hammer has given a statement to The Sun US, insisting that any assertions about their client are "patently untrue," adding that the sexual activities that took place were fully discussed and agreed upon.
"The stories being perpetuated in the media are a misguided attempt to present a one-sided narrative with the goal of tarnishing Mr. Hammer's reputation, and communications from the individuals involved prove that," the attorney said.
Hammer also denies sending any cannibalism messages or engaging in the acts he's been accused of, calling the the claims against him "bulls**t."
Lorenze first spoke to the February 1 print issue of Star magazine.