NEWS
'I Miss You So Much': British Soccer Player Ashley Cain's Daughter Azaylia Dies At 8-Months-Old After Leukemia Battle
Former soccer player Ashley Cain announced that his daughter, Azaylia, died on Saturday, April 24, after a battle with cancer. She was only 8-months-old.
Article continues below advertisement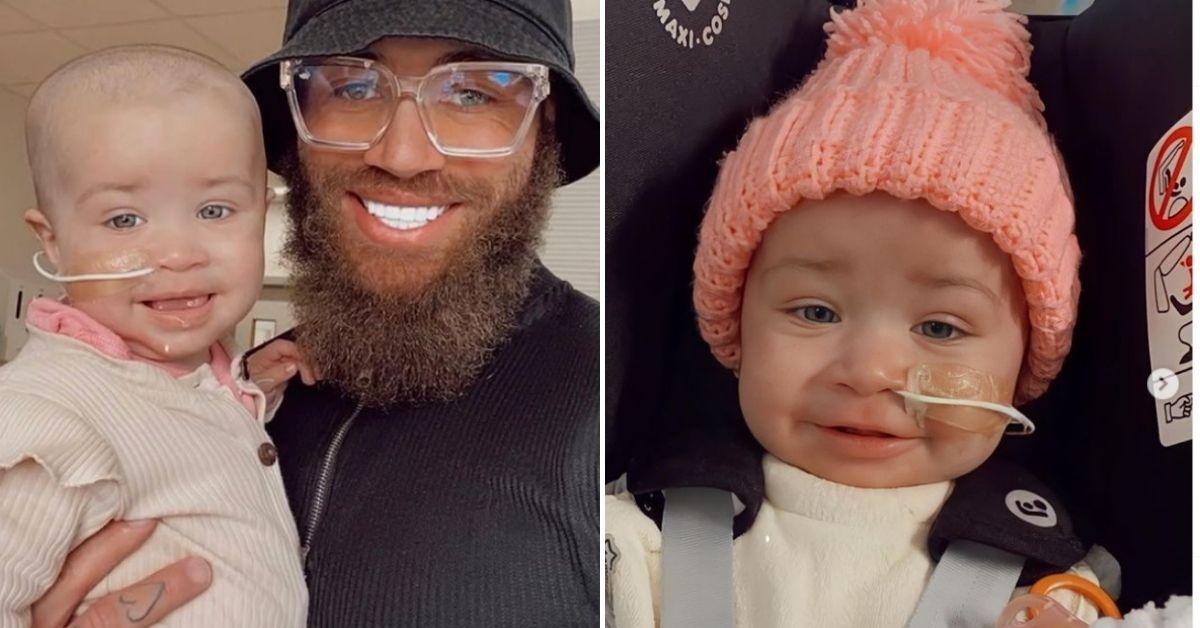 "I can't put into words my sadness and pain, there aren't words to describe it. I love you with every ounce of my body and I miss you so much already," the reality star wrote on Monday, April 26, with a photo of himself holding his daughter's hand.
"You are my Angel my heartbeat my soul, RIP my precious baby, you will always be with me like a handprint on my heart," Vorajee posted on her account.
"I don't know why you've been taken away from me and my heart aches in your absence," the 30-year-old wrote. "You saved my life, you really did. With my second chance, I make a promise to you that I will make yours live on in our hearts, our thoughts and our prayers.
"I am blessed, I am honoured and I am privileged to be your father. I would go through all of the pain again and again. Because what you gave me in those 8 months will live with me for eternity," he concluded. 
Earlier this month, Cain told fans that the couple was told to "make the most" of their time with their daughter. "You can understand what that message means," he said on his Instagram Story, "but the fact of the matter is that you make the most of it every day and we enjoy every day."
The pair set up a GoFundMe to raise funds to treat Azalylia in a specialist hospital in Singapore for "CAR-T therapy plus a haplo transplant, for a minimum period of 1 year."
"We will be donating any extra money to other children and their families in the same situation as us — we pledged to give back to this community from the moment we were thrust into it and that is something we will always honour," the GoFundMe read.
Scroll down to see the reactions to the sad news:
Coventry City
Cain's former team Coventry City offered their "thoughts and condolences."
Article continues below advertisement
Tom Parker
The Wanted member Tom Parker, who is going through his own cancer battle, said he "thought little Azaylia was gonna f**king do it." On his Instagram Story, he wrote, "I thought she was gonna pull through. It shouldn't happen to kids. It shouldn't happen to anyone." 
Article continues below advertisement
A fan account for MTV's The Challenge, which Cain appeared on, said their "heart breaks for Ashely Cain and Safiyya."
Article continues below advertisement
One user shared that they were "heart broken for someone I have never met."
Article continues below advertisement
"Literally sobbing over a family I don't know but the world is such a cruel place. Such a beautiful little baby who has touched more hearts than can ever be explained," another fan wrote.