EXCLUSIVE
Ashley Park Dishes On Season 3 Of 'Emily In Paris,' Gushes Over Her Friendship With Costar Lily Collins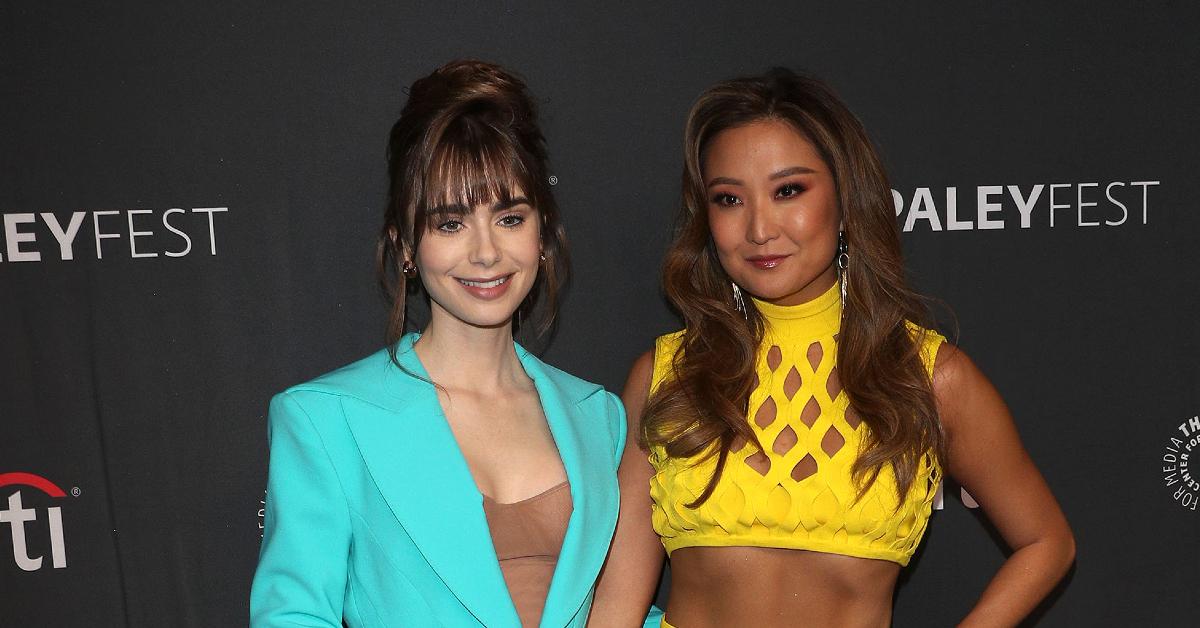 When Ashley Park was cast as Mindy Chen in Netflix's hit show Emily in Paris, she had no idea that her life would change overnight — or that she would instantly bond with her costar Lily Collins (Emily Cooper).
"I had never gone to Paris, so getting to travel and live and just be really immersed in their culture was great," the 31-year-old, who recently teamed up with Starbucks to launch The Starbucks Coffee Break-away: an uplifting reminder to be more present with those who matter most, by tuning out the distractions and tuning into each other, inspired by Starbucks ready-to-drink (RTD) beverages, exclusively tells OK!. "I come from the Broadway world, I have been living in New York the past seven to eight years and I really got no time to travel. Also, being able to connect with people on a global level. Now when I travel, people recognize me, it's really cool that they get a good piece of my heart. Lily is one of my best friends, just understanding how people can come into your life and stay there."
Article continues below advertisement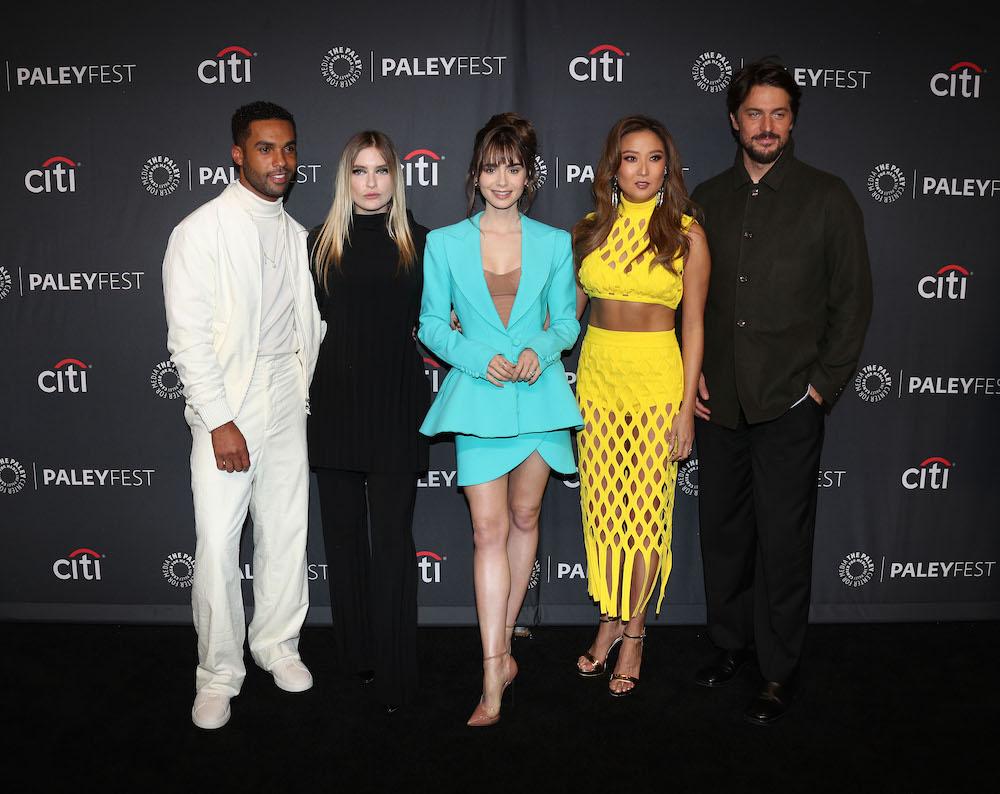 Additionally, the brunette babe adores the Mirror, Mirror alum and admits that their chemistry on and off-screen is something you don't find every day.
Article continues below advertisement
"The best part is that we get to share it together," she says of the show's success. "Me and Lily say all of the time when we're sitting on these sets and doing these scenes, even on long hard nights, we're like, 'I am so glad I get to experience this. This is an indescribable thing.' I am so glad I get to do this leg of this journey together and we'll be in each other's lives forever and it's just everything is better in life when you get to share it with a loved one — literally that is what me and Lily say all of the time. This friendship is such a big blessing of the show, even the success of it is so wonderful, but getting to share things with a loved one is the best."
Article continues below advertisement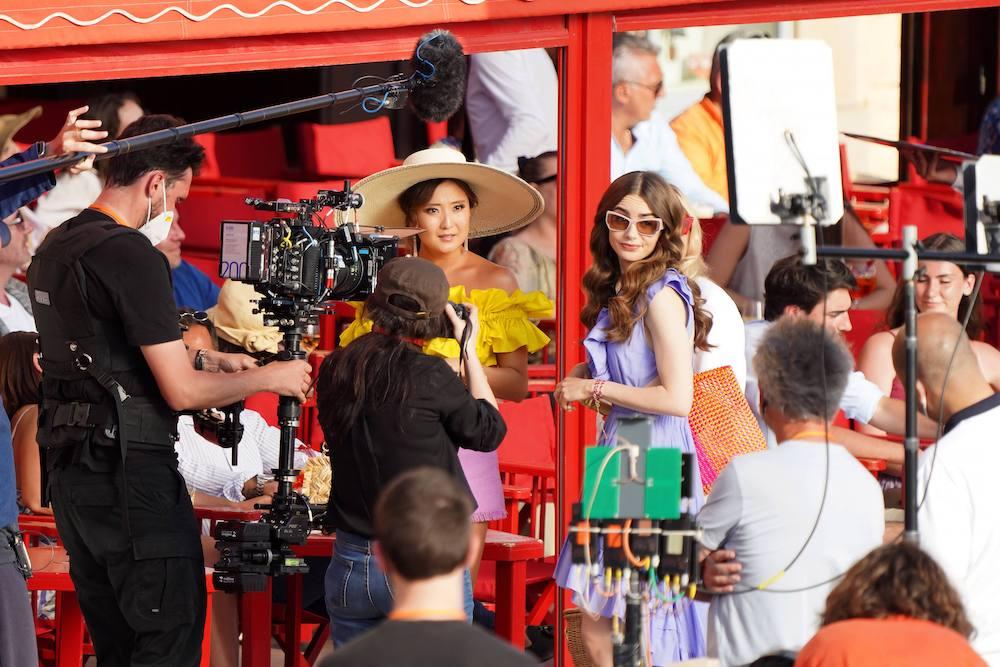 Not only does the California native get to work with her bestie, but she also gets to "call Paris a third or second home of some sort," the actress shares. "I really got to know the city. Honestly, we really didn't expect the show to take off when it first came out. We were like, 'We have so much joy in making this.' It wasn't even about how it was going to be received, so it's just like so the cherry on top that so many people have said how much joy it's brought to them during this time, so I think that is probably the best part."
Article continues below advertisement
Park isn't sure what who Emily will ultimately choose when it comes to Gabriel (Lucas Bravo) or Alfie (Lucien Laviscount), but she hopes that Mindy's costumes will be as glamorous as ever. "What I know for sure is that she is going to have great outfits again, which is going to be fun!" she exclaims.
"I am just happy that the show is happening again. I could have never imagined the storylines they gave to Mindy this past season," she notes. "I completely trust the writers. I mean, as long as I still get to have scenes in Paris with my friends, I am happy."
Since Collins and Park are two peas in a pod, she couldn't relate to Starbucks' latest campaign more.
"It's definitely one of the places I go every morning in New York City. I was really compelled by the campaign itself because I think that in the past few years, even in recent studies, three out of four people find it really difficult to be present in their daily lives, and I think our world has changed so much," she dishes.
"After the past couple of years, everyone is trying to catch up, everyone is super distracted, everybody is on their phones. For me and my friendships in my life, the idea of being present with the people that I am with has been incredibly important for me, and I think that comes from when I am acting on-stage or on-screen," she continues.
Additionally, in a new film, Park and Starbucks brought three sets of loved ones together for an unexpected day of togetherness. "We filmed at the American Museum of Natural History, which is so iconic. I was totally game!" she shares.
Article continues below advertisement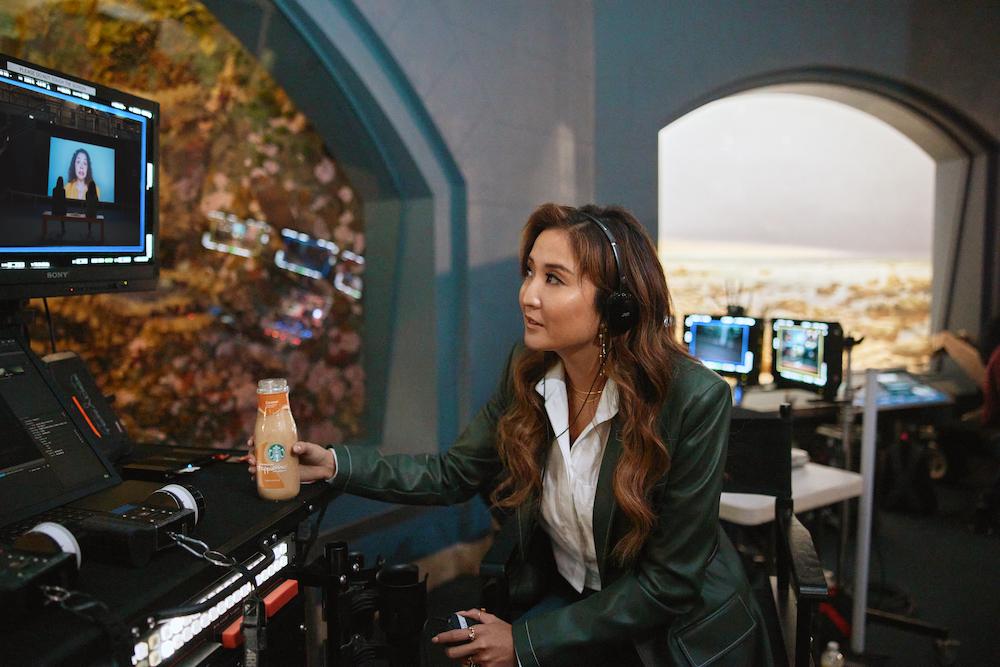 Enter for a chance to win your own Starbucks Coffee Break-away: a trip for two to New York City, including a special visit at The American Museum of Natural History, at CoffeeBreak-Away.com.