Matt James Reveals Rachael Kirkconnell Gave Him An 'Ultimatum' Before Controversial 'Bachelor' Couple Tried For Round Two — Watch
Matt James is opening up about getting back together with Rachael Kirkconnell.
Article continues below advertisement
While appearing on the "Pomp" podcast on Tuesday, May 25, the former Bachelor star said the brunette beauty offered him an "ultimatum," which ultimately forced him to fully commit to her. "She was like, 'If you're going to make this work, let's do it. But, if you're not going to make it work, I'm going to let you do your own thing,'" James candidly shared, admitting that he needed that push from her.
"That's really all I needed. It was an ultimatum that I needed," the handsome hunk continued. "It's been great. It was honestly a commitment that we made to each other that we were going to work on the relationship."
Article continues below advertisement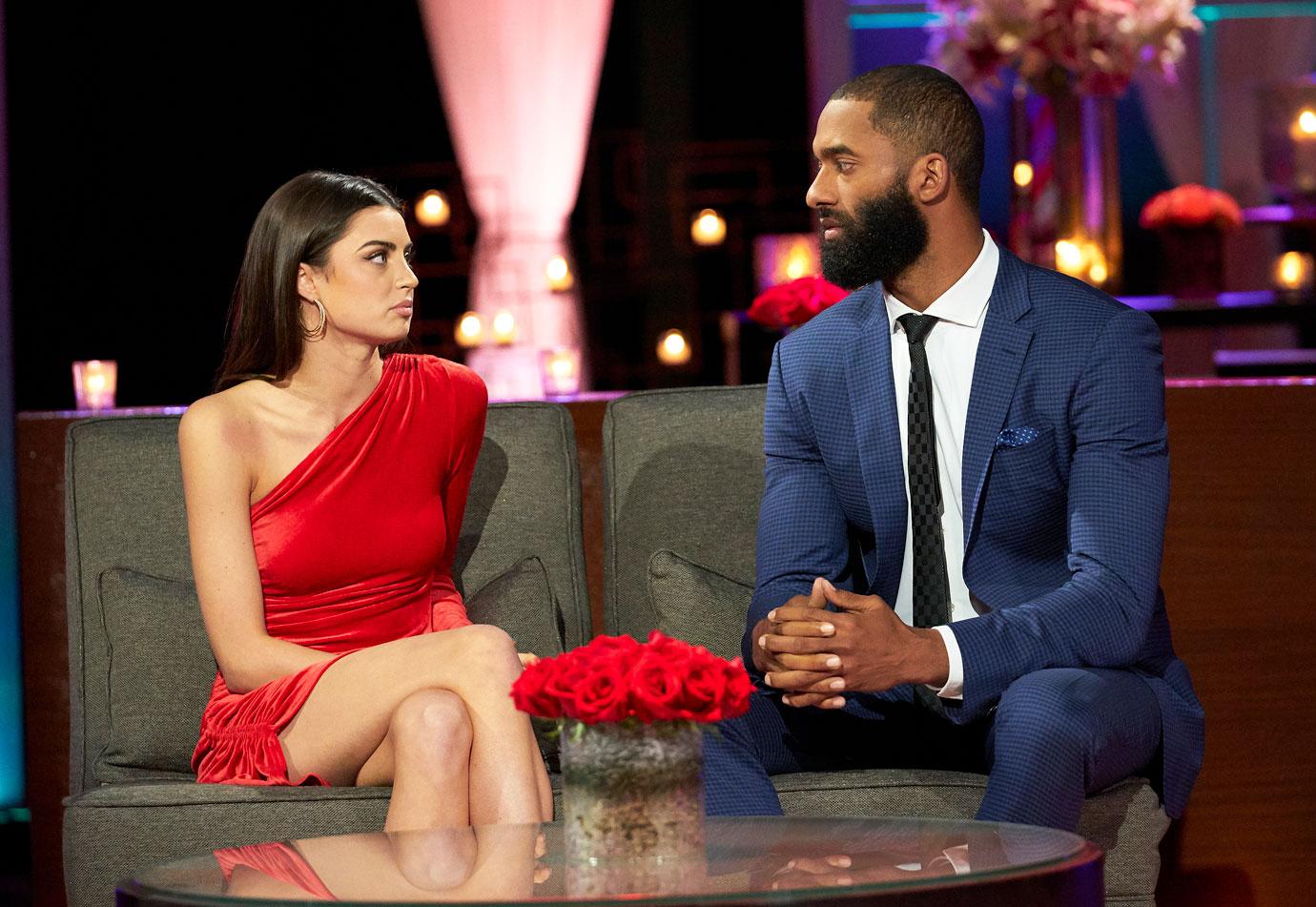 Article continues below advertisement
James also confessed that he wasn't "really honoring" his commitment to the 24-year-old at one point. James was most likely referring to when he was allegedly talking to another woman named Grace in April days before he and Kirkconnell met up in the Big Apple. At the time, the former flames were trying to work on their relationship following their very public breakup months prior.
As OK! reported, James did not propose to Kirkconnell, but the lovebirds left his season together. However, their romance came to an abrupt end when racially charged photos of Kirkconnell attending an antebellum-themed party in 2018 made headlines. The 24-year-old apologized for the photos in February, and the reality star couple went their separate ways.
Article continues below advertisement
"There were rough patches in our relationship [and] we actually broke up for a moment. We're back together [now]," James, 29, confirmed on the "Pomp" podcast. OK! reported that James and Kirkconnell were officially back together in May; however, James was "hesitant" to take it public because they were working through "issues" in their relationship at the time, Page Six reported.
Article continues below advertisement
He also reflected on how they have been doing since the racist scandal plagued Bachelor Nation. "Everything we've been through, everything she's been through, she's stuck right by my side. She's continued to have a positive attitude," he confessed. "It's one of the many things I love about her."
Earlier this month, the couple was seen spending the day getting manicures and pedicures in NYC. And two weeks later, the first Black male lead and Kirkconnell were seen packing on the PDA in Miami while on the beach.