NEWS
'Not Cool!': Bebe Rexha Fans Defend Singer After Boyfriend Keyan Safyari Shames Her Weight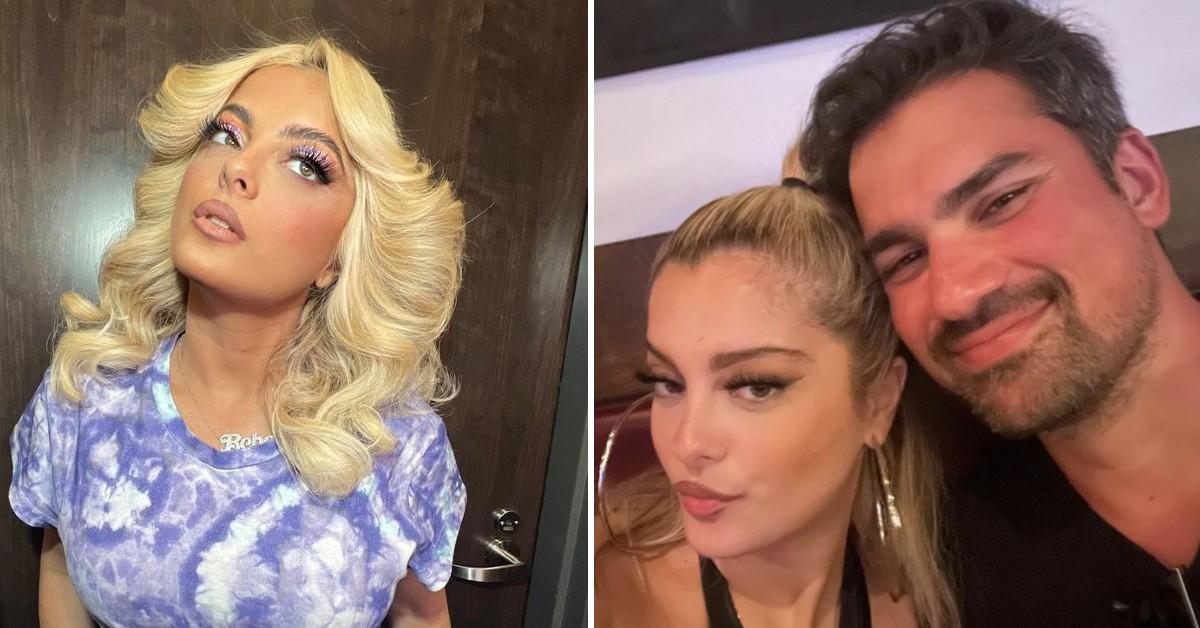 Bebe Rexha's fans are standing behind her.
After the chart-topping vocalist took to Instagram to share alleged text messages from her boyfriend, Keyan Safyari, where he appeared to shame her for gaining weight, Rexha's loyal followers trashed the 39-year-old for his out-of-bounds comments.
Article continues below advertisement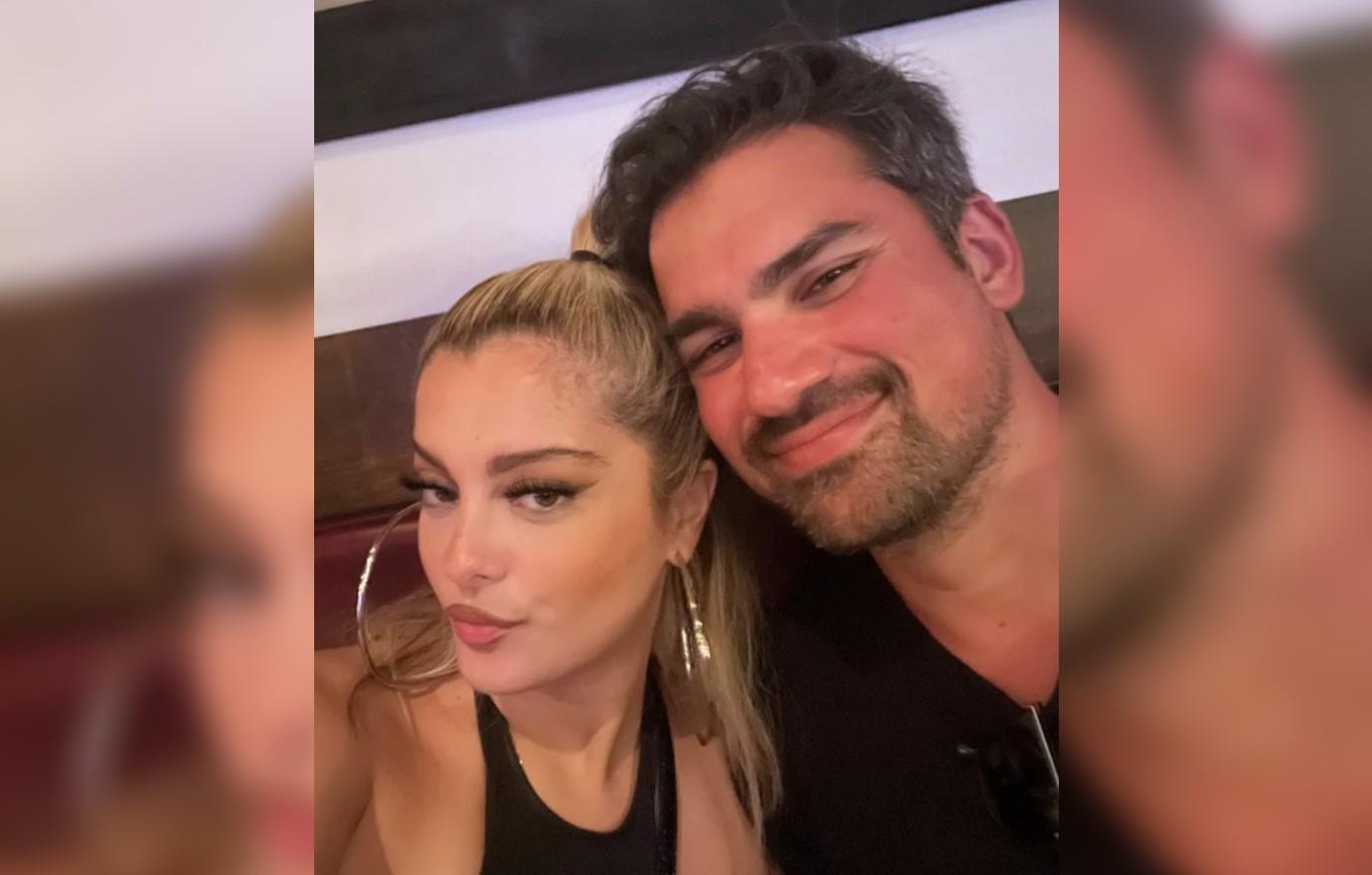 "I always said I would be honest with you and your face was changing so I told you it was…that was the conversation we were having and you asked," the message from Safyari to the "I'm Good" singer read.
"Should I pretend it didn't happen and that it's ok? Come on I gain 3 pounds and you call me chubbs and fat. Doesn't mean you don't love me," the texts continued, while the cinematographer alleged Rexha, 33, was "trying to find reasons to break up."
Article continues below advertisement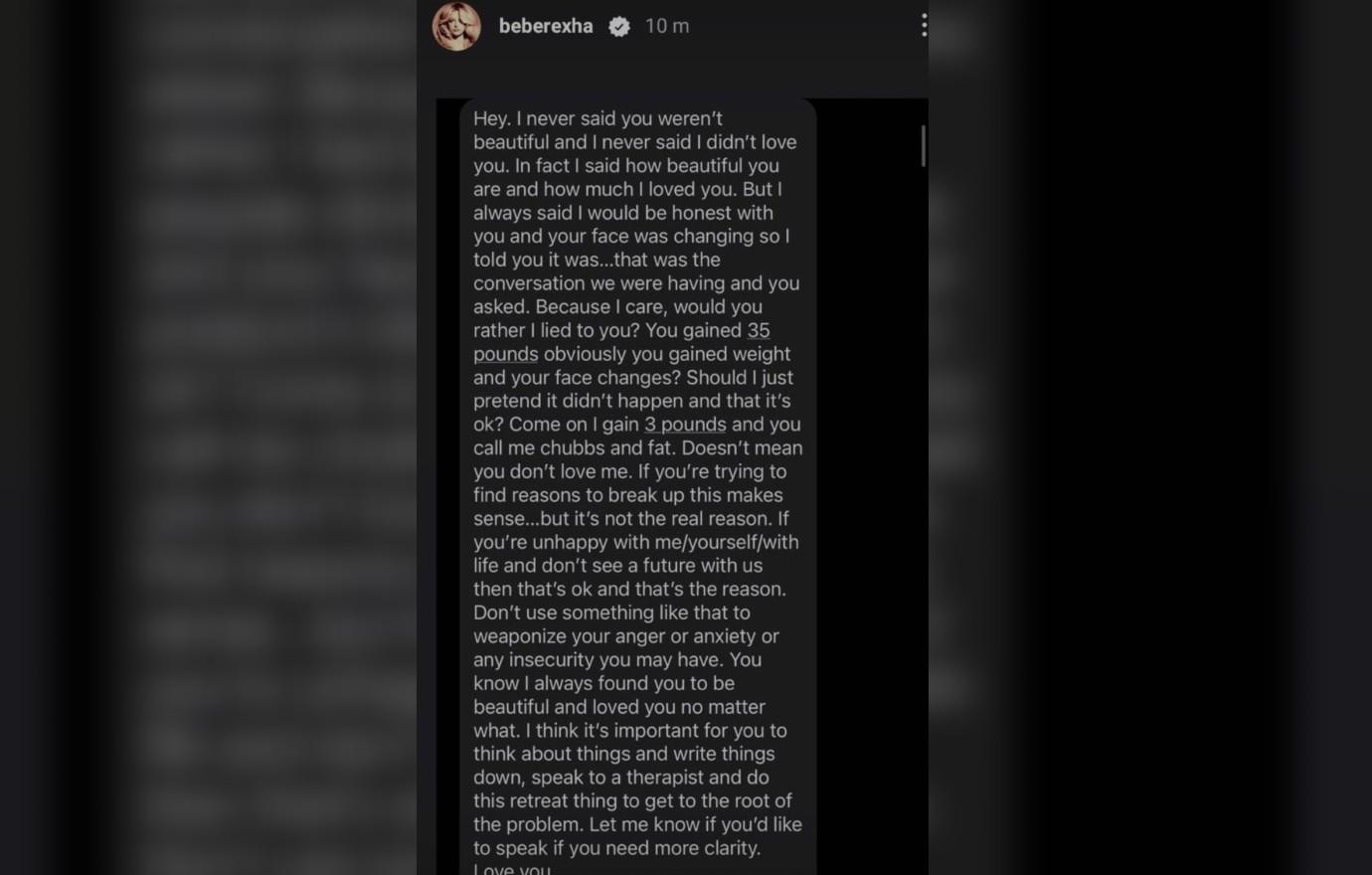 "Don't use something like that to weaponize your anger or anxiety or any insecurity you may have," Safyari claimed. "You know I have always found you to be beautiful and loved you no matter what." Rexha did not specify if she and the producer are still together.
Fans took to social media to bash the singer's partner for his words. "Not cool! Flush him!!" one angered fan penned under a social media post about the nasty messages.
Article continues below advertisement
"Um..has he SEEN his own face??? EW!!!!" a second person chimed in, before a third added, "I bet there are LOTS of nice gentlemen waiting in line to be with her… she's gorgeous!"
Rexha — whose been with Safyari since 2020 — has been open about her body image and health struggles. "I went to the doctor last year — and a lot of women actually have this and they don't know about it — but they diagnosed [me] with PCOS, which is polycystic ovary syndrome," she revealed during a May 25 interview on The Jennifer Hudson Show.
Never miss a story — sign up for the OK! newsletter to stay up-to-date on the best of what OK! has to offer. It's gossip too good to wait for!
Article continues below advertisement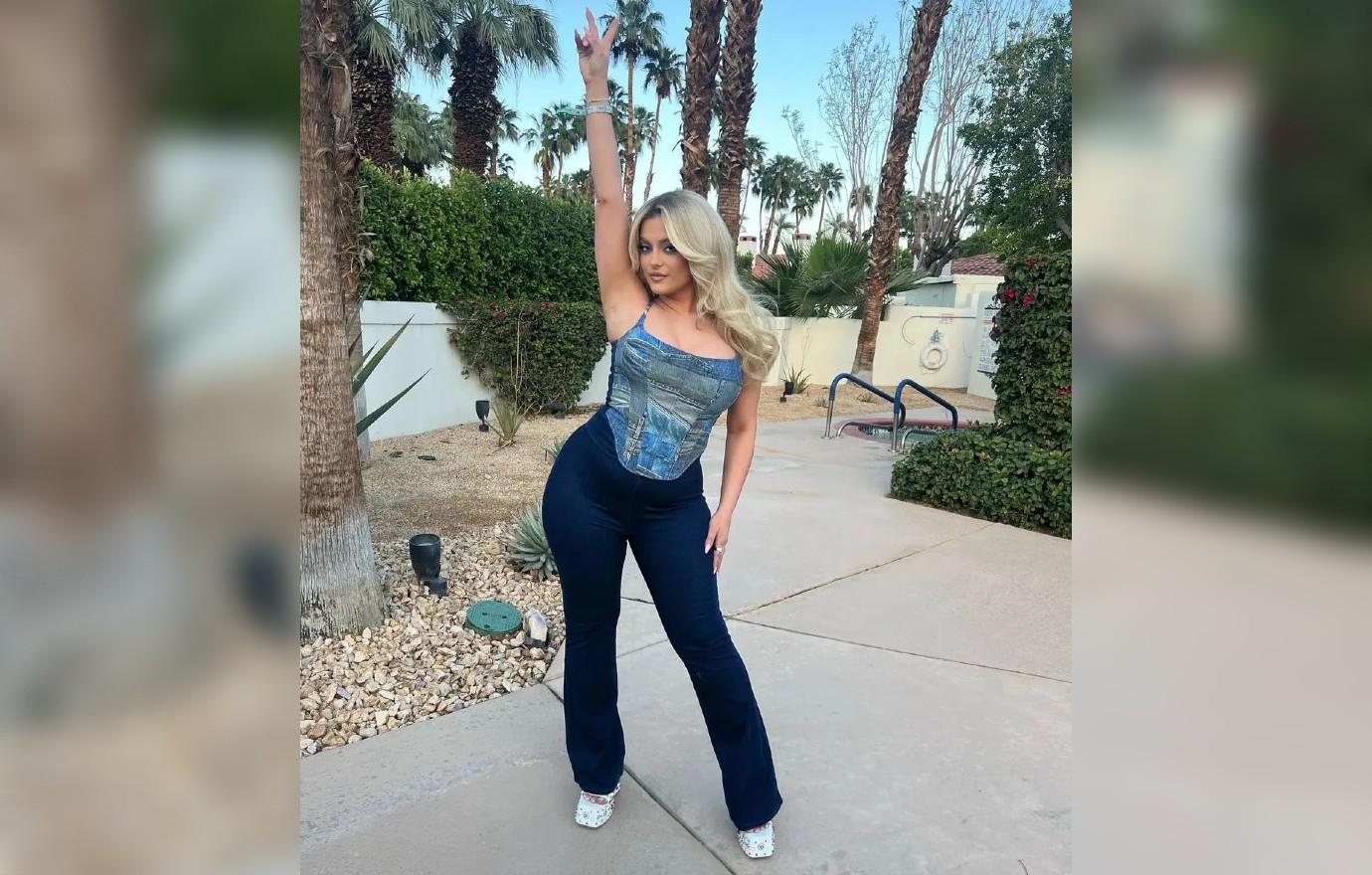 "I literally jumped, like, 30 pounds so quickly, maybe a little bit more. But we gotta just be positive and just show people love," Rexha made clear about accepting her body.