PHOTOS
Bella Thorne & Boyfriend Benjamin Mascolo Get Handsy On The Beach During Their Mexico Getaway — See Photos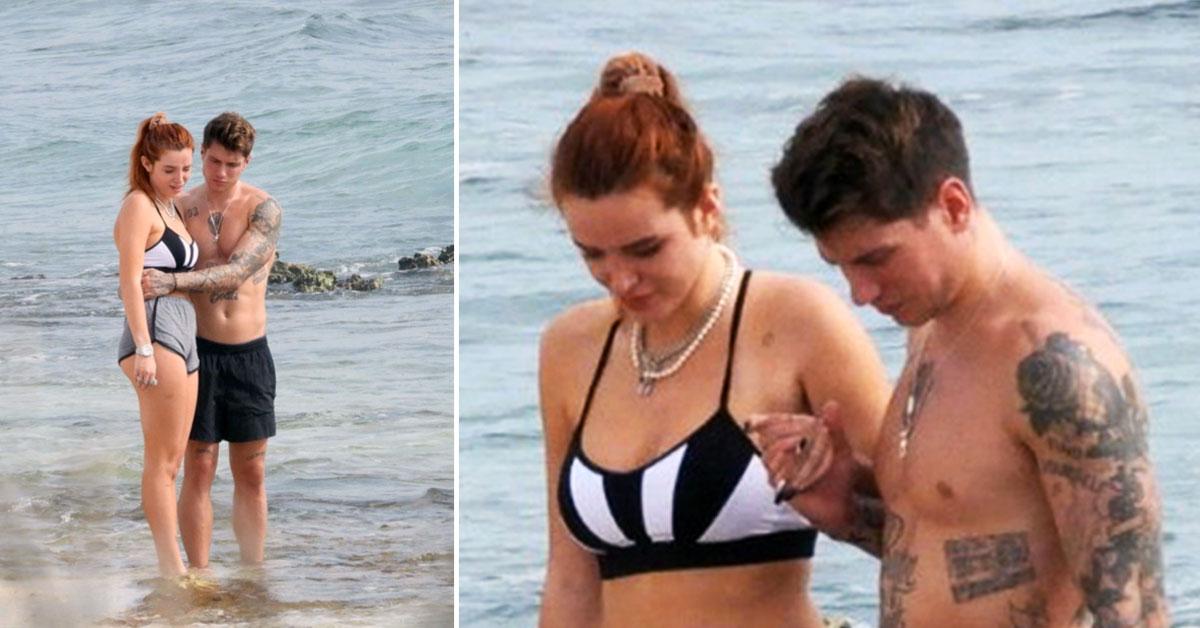 What a way to ring in the new year! Bella Thorne and her boyfriend, Benjamin Mascolo, enjoyed a sunny vacation in Tulum, Mexico, and were seen keeping fit as they worked out on the beach.
Article continues below advertisement
Earlier in the week, Thorne showed off her bikini body in a tight green bikini on Instagram before she gushed about Mascolo in a cute no makeup selfie the next day. Thorne expressed that she was "so proud" of Mascolo, which is likely a reference to the release of Mascolo's new solo album. For his part, Mascolo wrote in the comments section that "2021 is going to be our year."
Thorne shared on her Instagram Story earlier in the week that the Tulum hotel had a private beach for them. Then, on Monday, January 4, she shared an upside-down selfie with Mascolo, where she wore a red and purple bikini and sat next to her shirtless BF.
Article continues below advertisement
Thorne also rang in 2021 by attending a virtual party but assured her followers that everyone who was with her in-person had tested negative for COVID-19 beforehand.
Scroll through the gallery below to see photos from Thorne and Mascolo's vacay.
Article continues below advertisement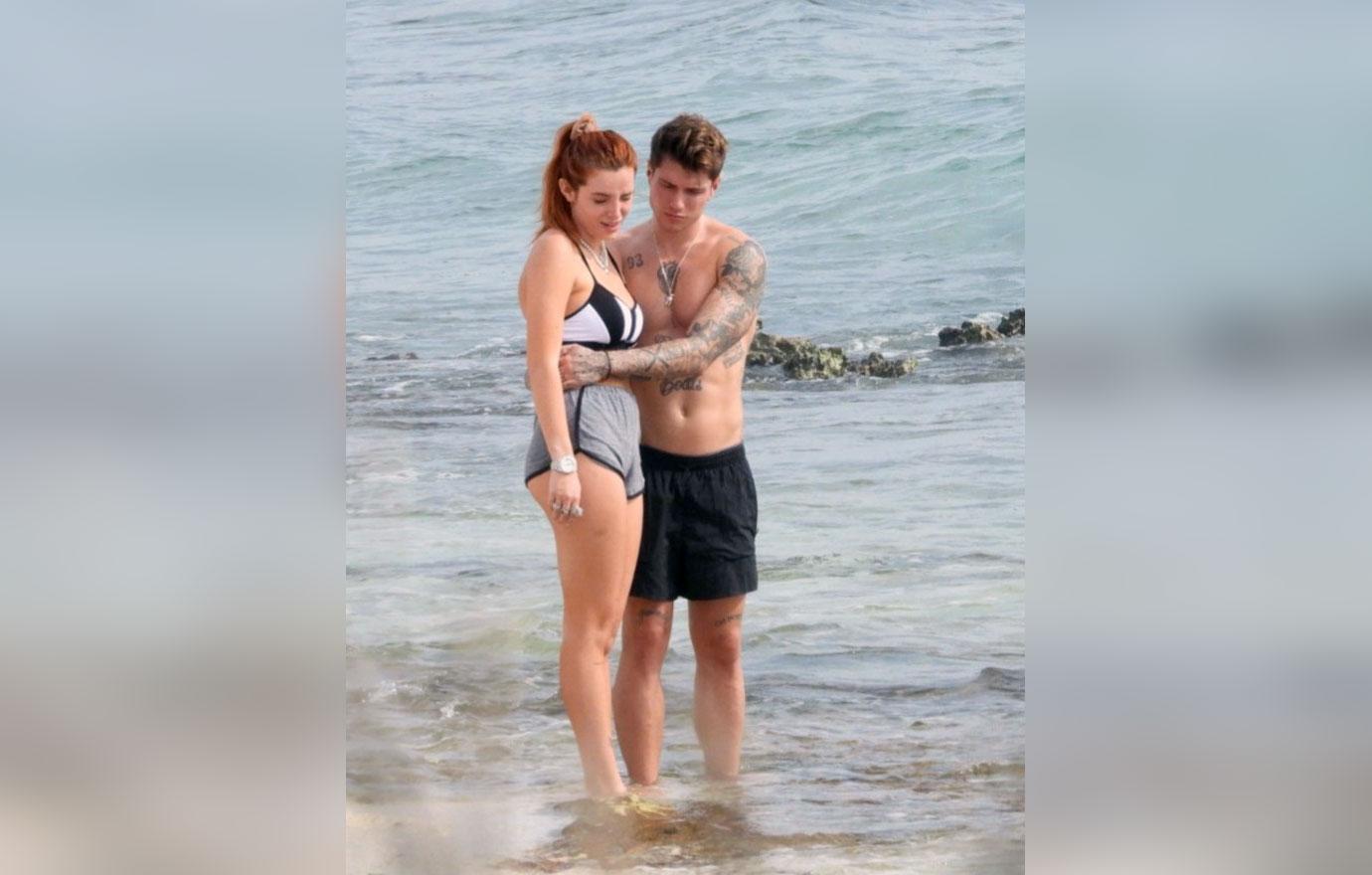 Thorne wore gray booty shorts and a black and white sports bra, while Mascolo wore black swim trunks on the beach. Mascolo wrapped his arms around Thorne's waist as they stood in the water.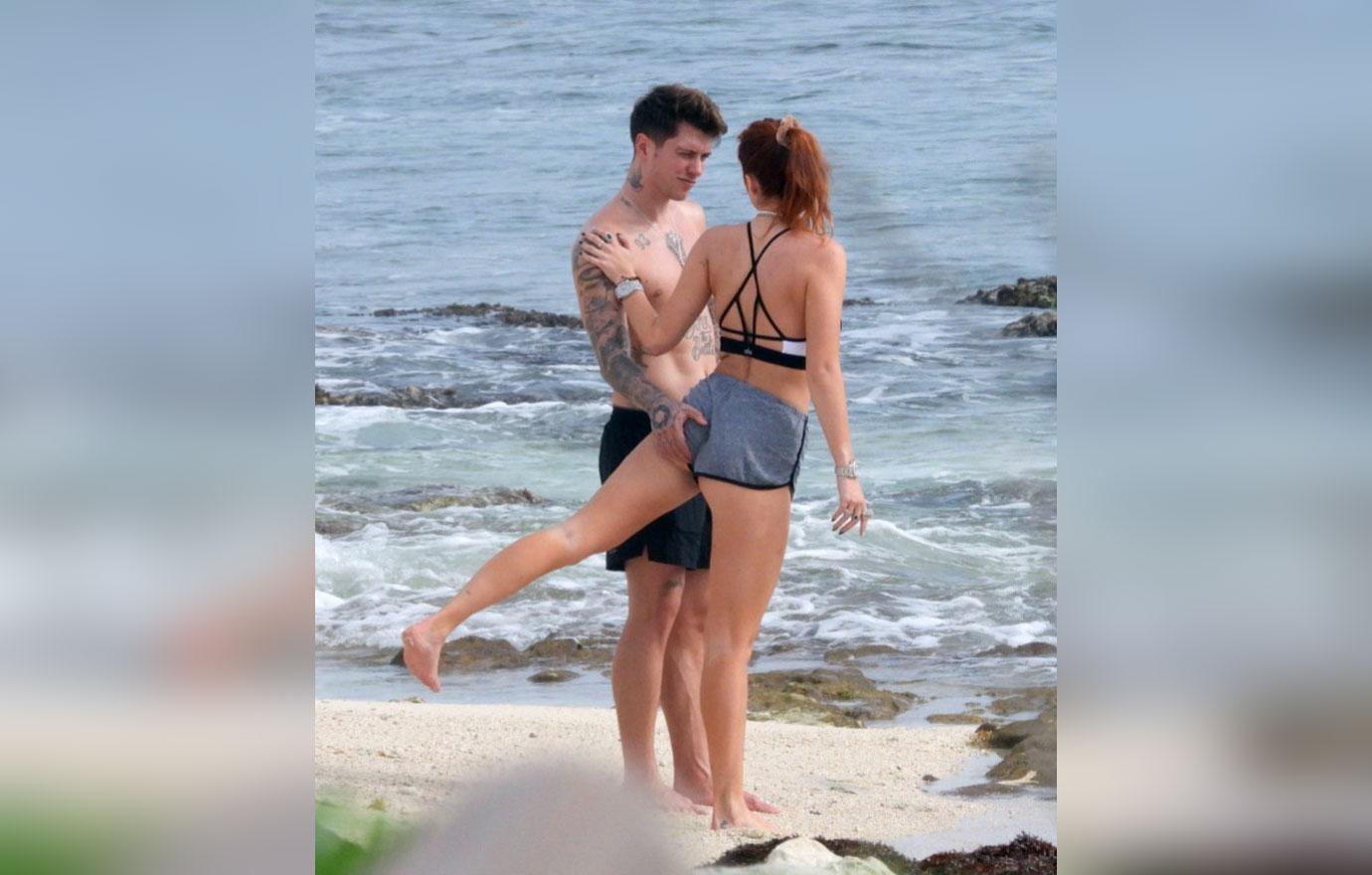 MORE ON:
Celeb Bikini Bodies
Getting cheeky! Mascolo grabbed Thorne's butt as the pair were snapped practicing yoga on the beach.
Article continues below advertisement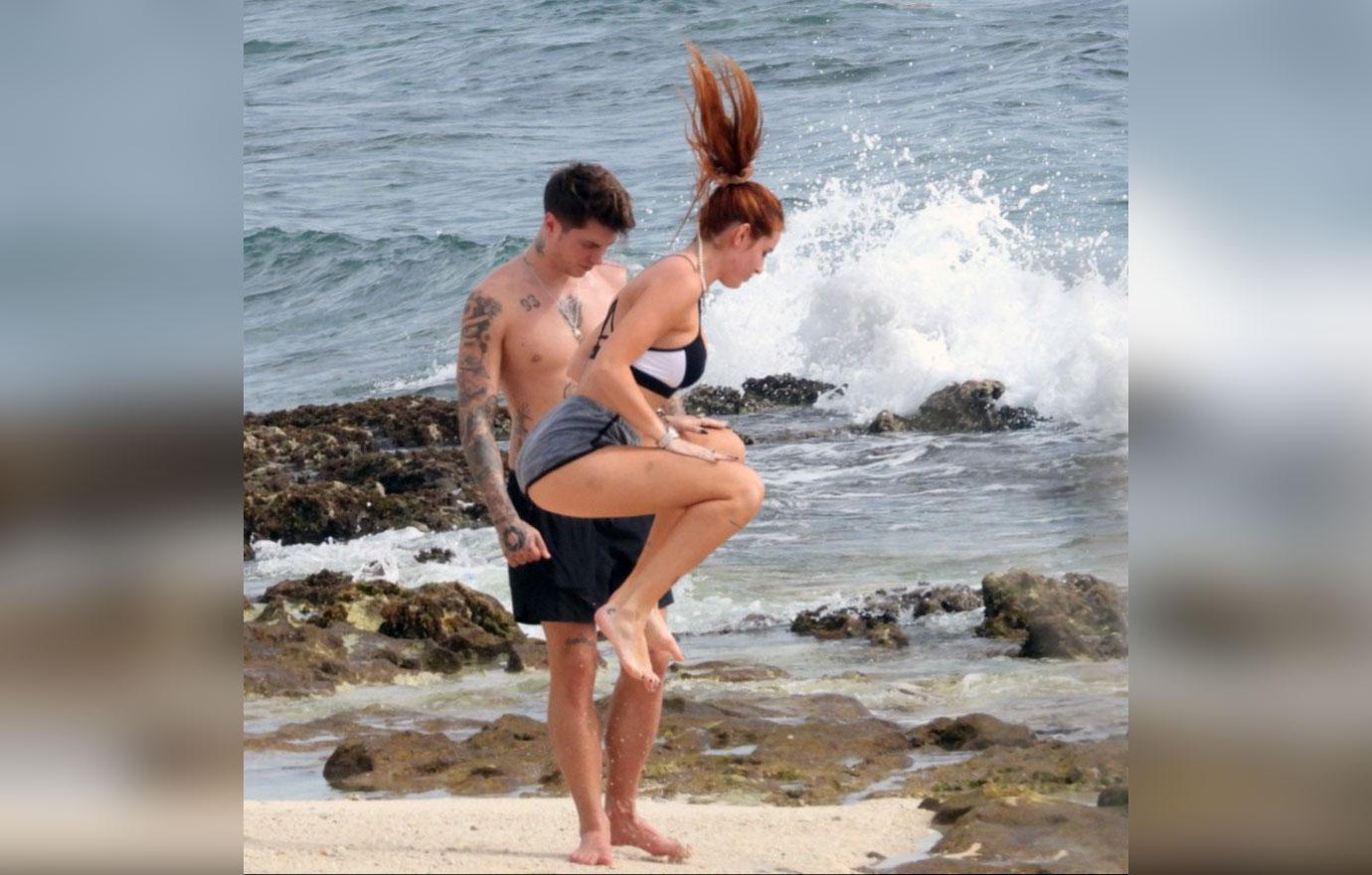 Thorne was photographed mid-air as the couple worked out on the beach together — or maybe she was just jumping for joy!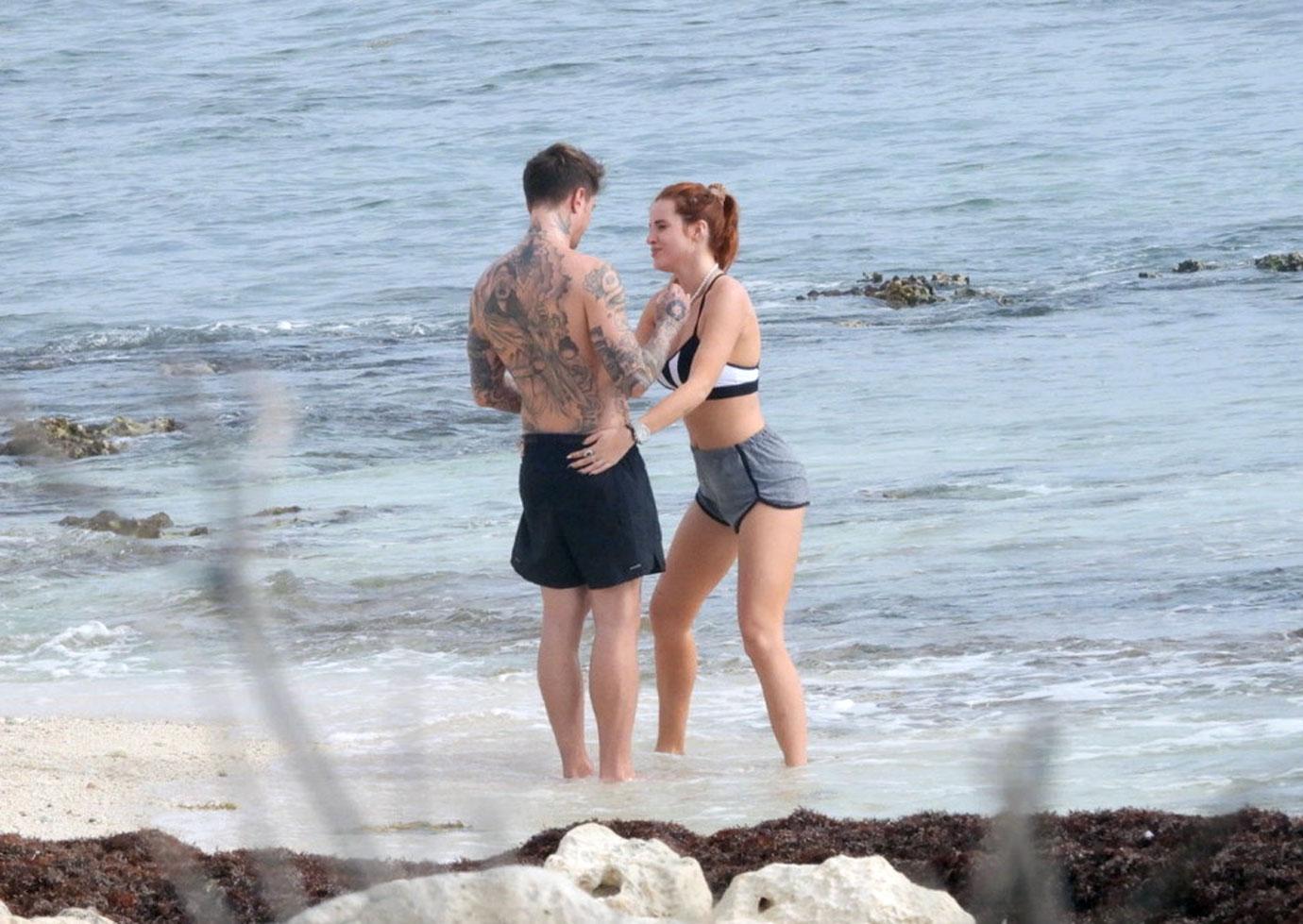 Thorne clutched Mascolo's hips as they played in the water in this candid moment, which gave a clear shot of the Italian hunk's heavily tattooed back.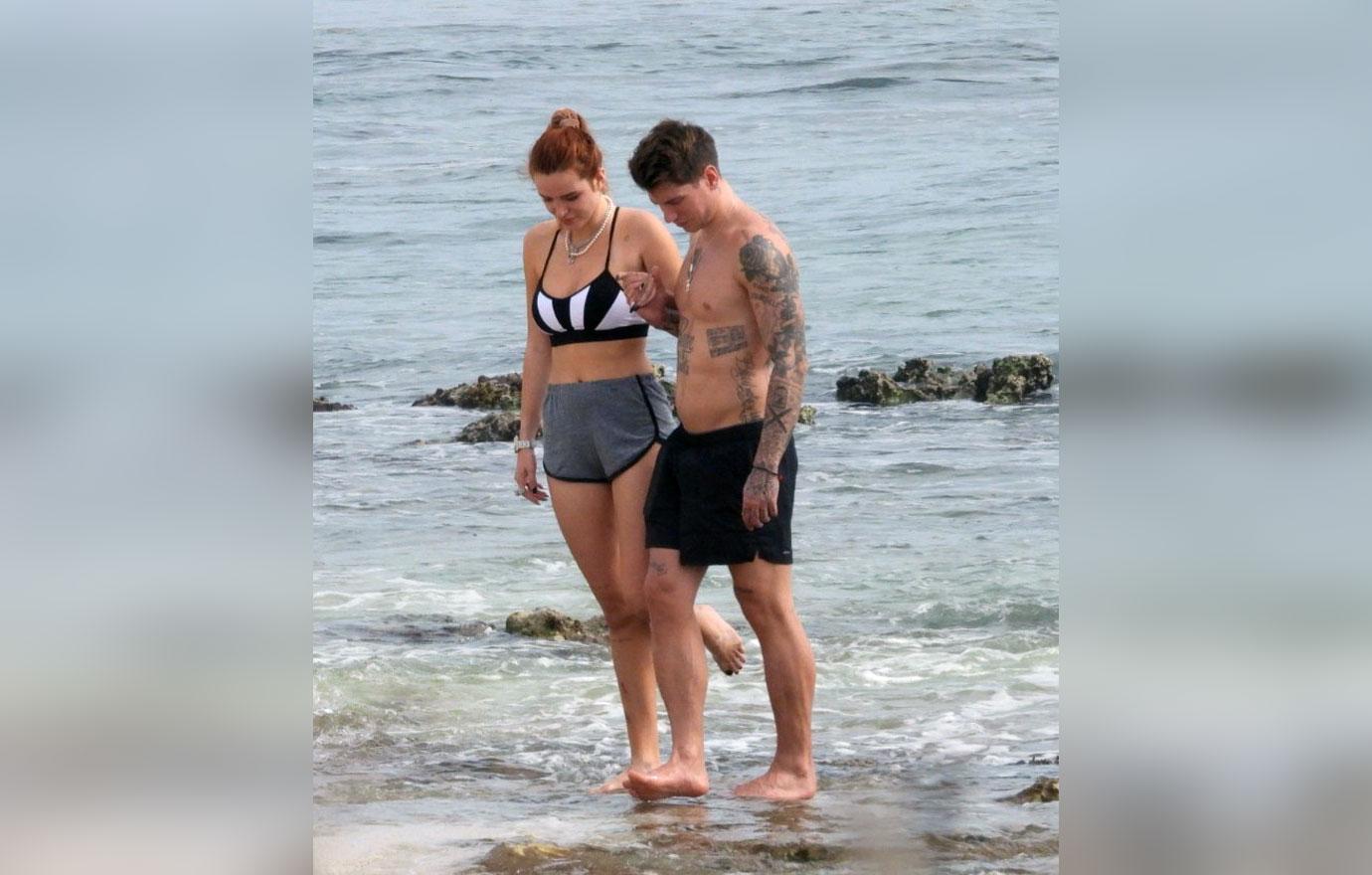 After they finished exercising, Thorne and Mascolo enjoyed a romantic walk on the beach to cool down.