LIVING
Jennifer Lopez & Ben Affleck Turn Singer's $18 Million Miami Rental Into Their Love Nest — See Inside Bennifer 2.0's Oasis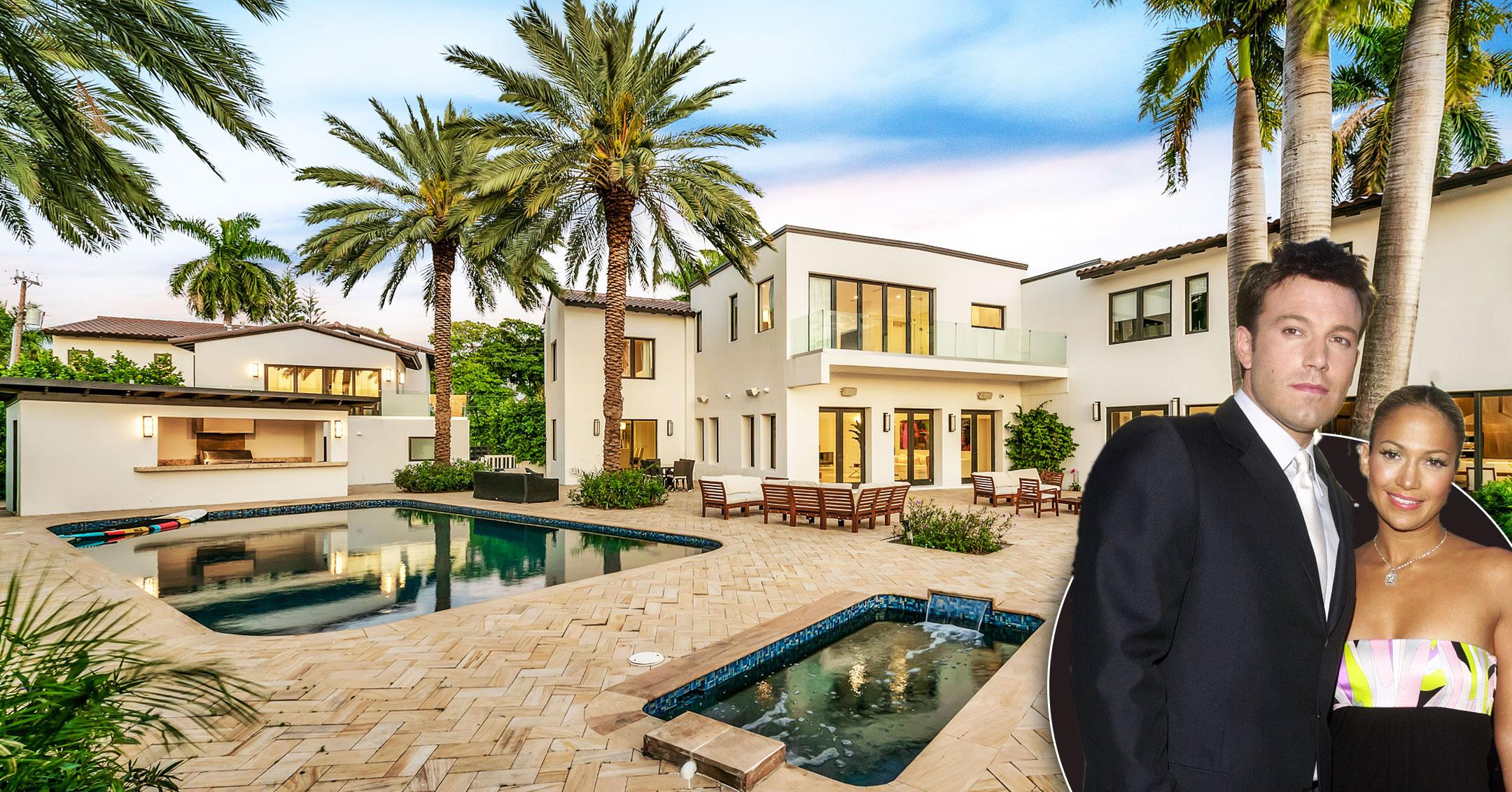 Bennifer 2.0 is making some serious moves. Ben Affleck has apparently been shacking up with Jennifer Lopez in her $18 million rental mansion in Miami.
Article continues below advertisement
At the rate these two are going, Affleck may be calling J.Lo's rented property his home sooner than expected. The former couple — who called it quits in 2004 after their two-year engagement — began "talking in private" amid the downfall of the artist and ex-fiancé Alex Rodriguez's relationship, OK! exclusively reported.
With the MLB icon now out of the picture, the Gigli costars have been able to give their romance another shot 17 years later. Lopez and Affleck first took a getaway trip to the Batman star's home in Montana over Mother's Day weekend before planting themselves in Miami. They have since been seen cozying up together on a balcony and exchanging kisses at the gym.
Article continues below advertisement
Despite working out with separate trainers, the pair "stayed close to each other while working out and were hugging," according to a source, adding that the A-listers were "being playful together." Luckily, they have a beautiful pool to relax in after a hard day's work.
Scroll through to see photos of Lopez and Affleck's temporary love nest.
Article continues below advertisement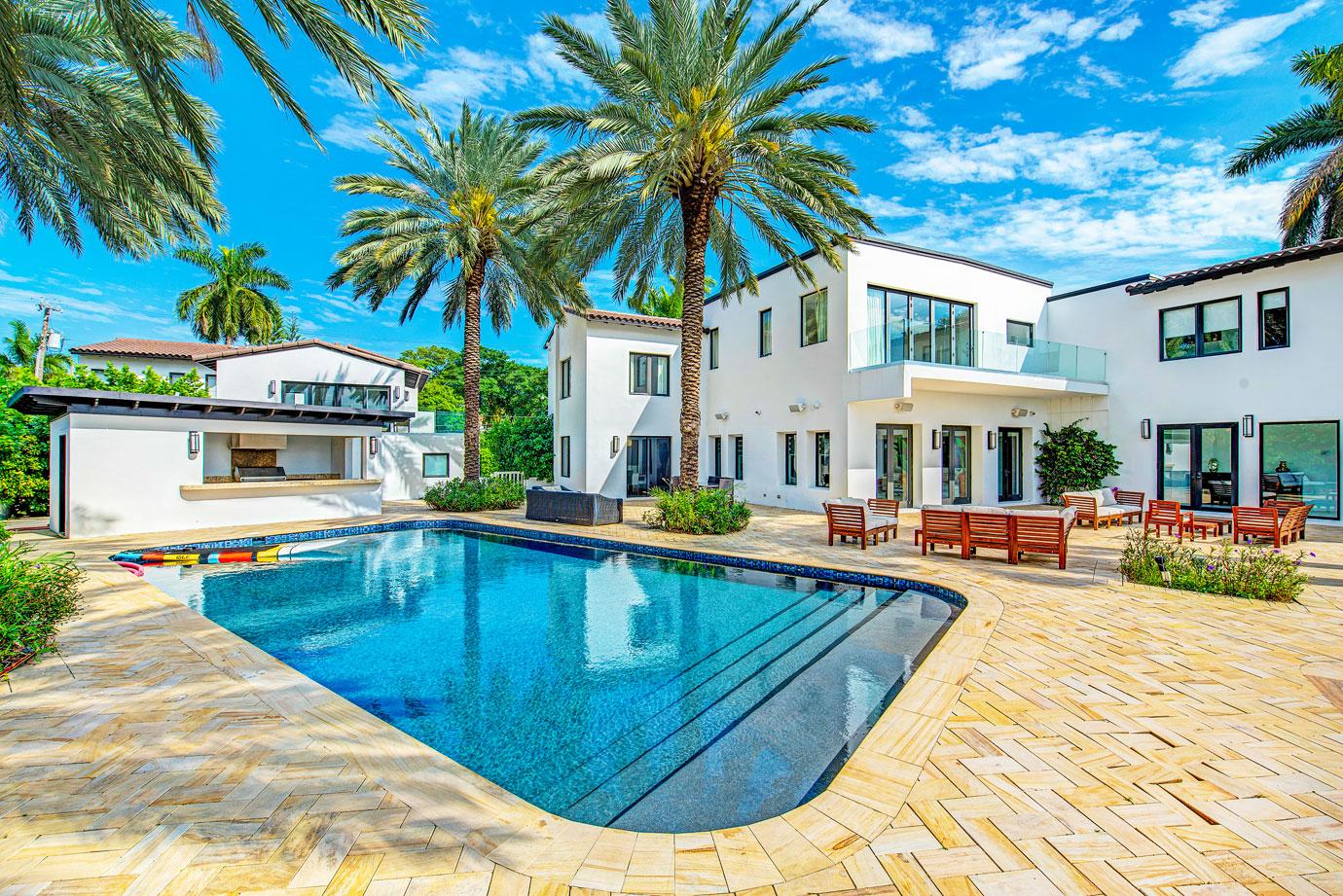 The luxurious waterfront estate offers a massive pool, jacuzzi, spa, dock and a boat lift.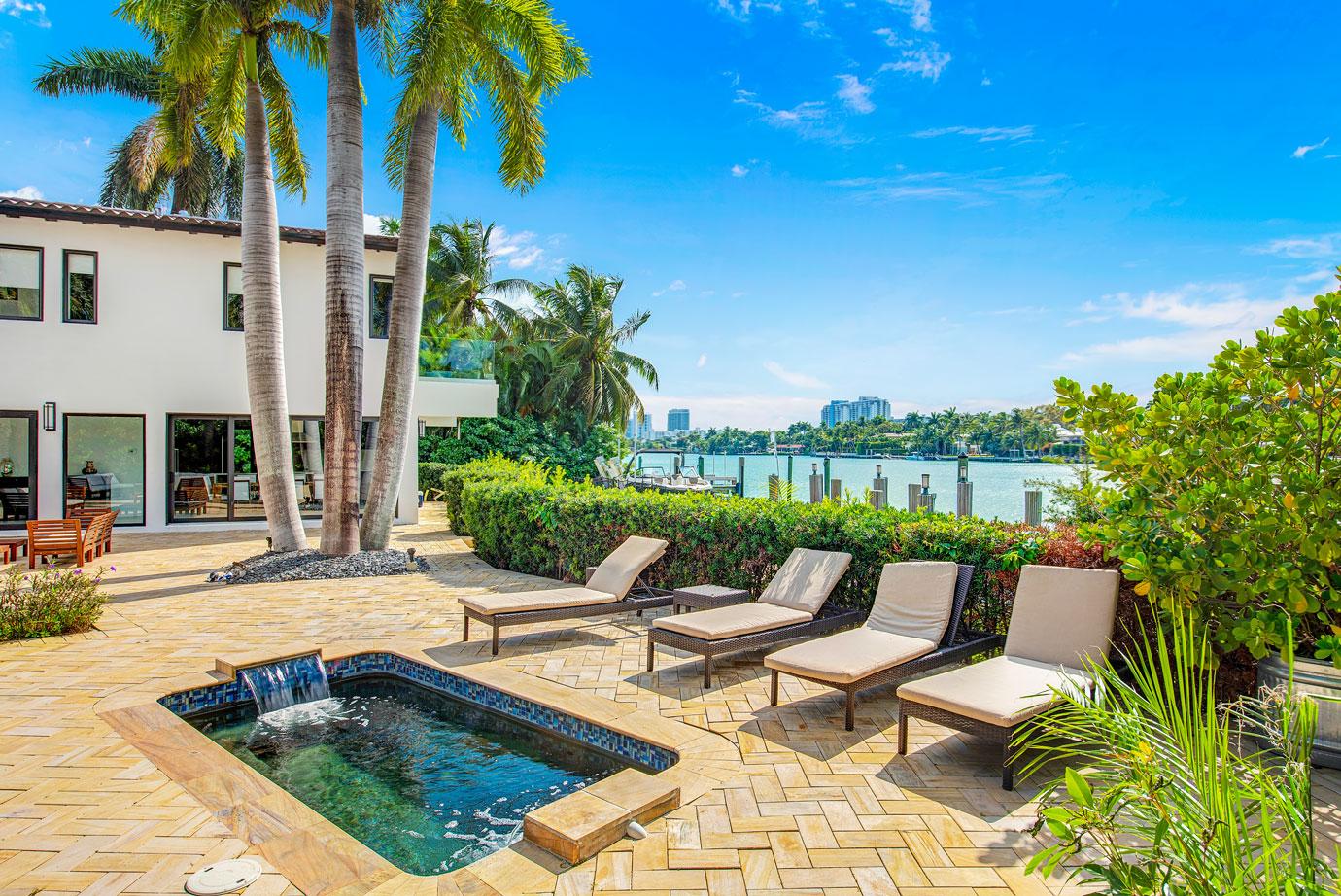 The lush landscaping, multiple seating areas and impeccable waterfront views complete the outdoor space.
Article continues below advertisement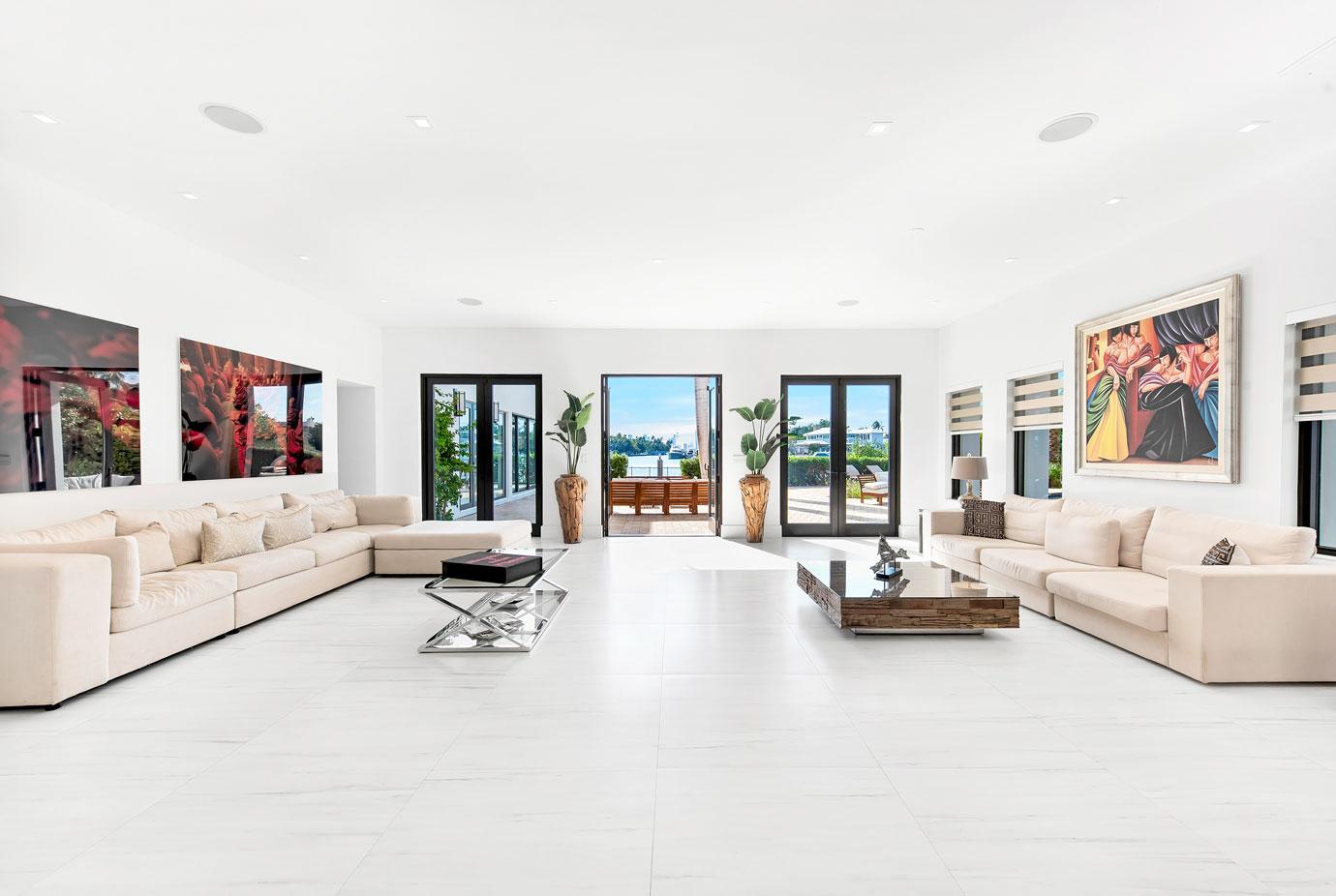 There is beautiful natural light that seeps into the oversized living room, which boasts crisp white walls and unique art.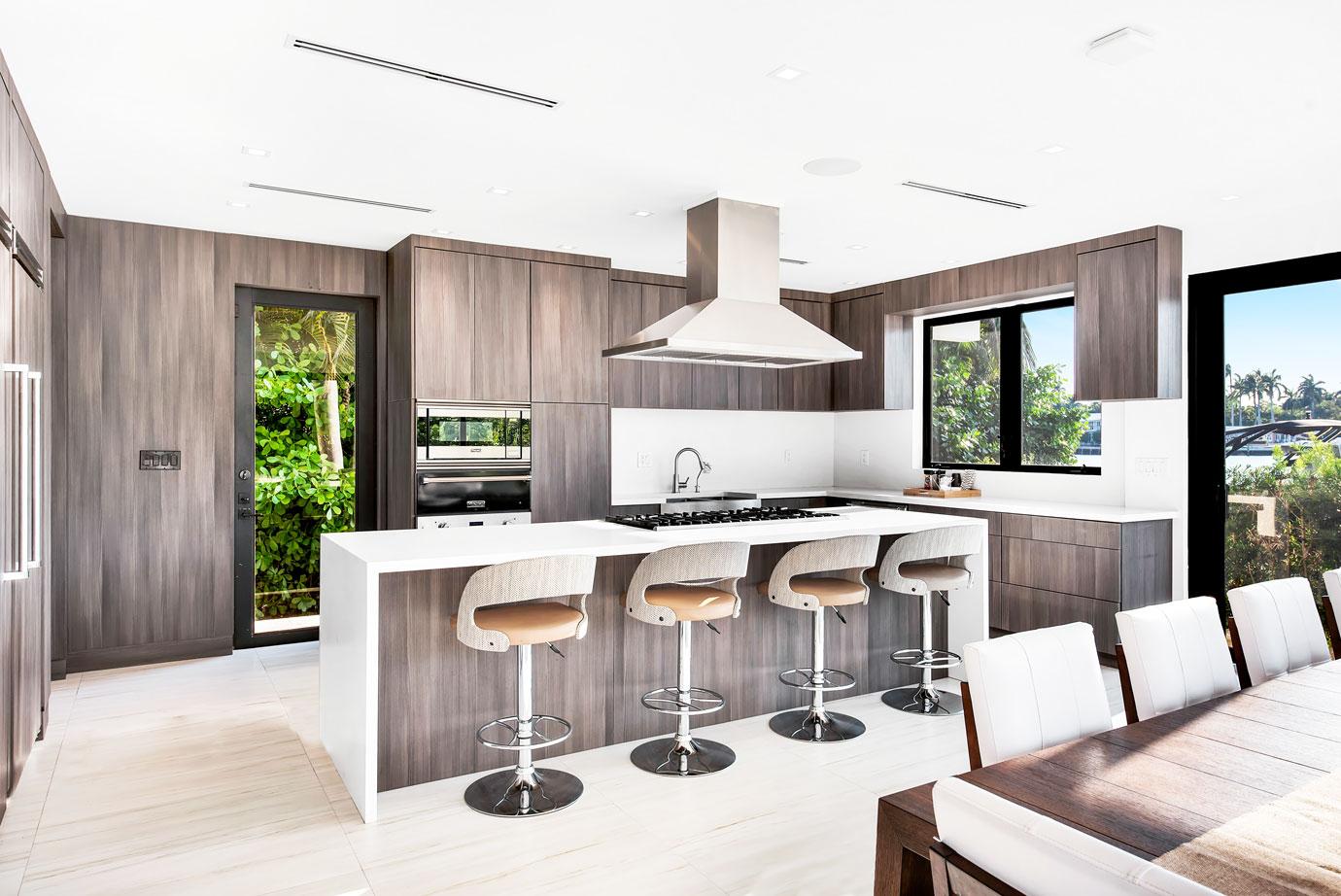 Lopez and Affleck can prepare a meal for their combined five children in their contemporary chef's kitchen with an island and breakfast bar.
Article continues below advertisement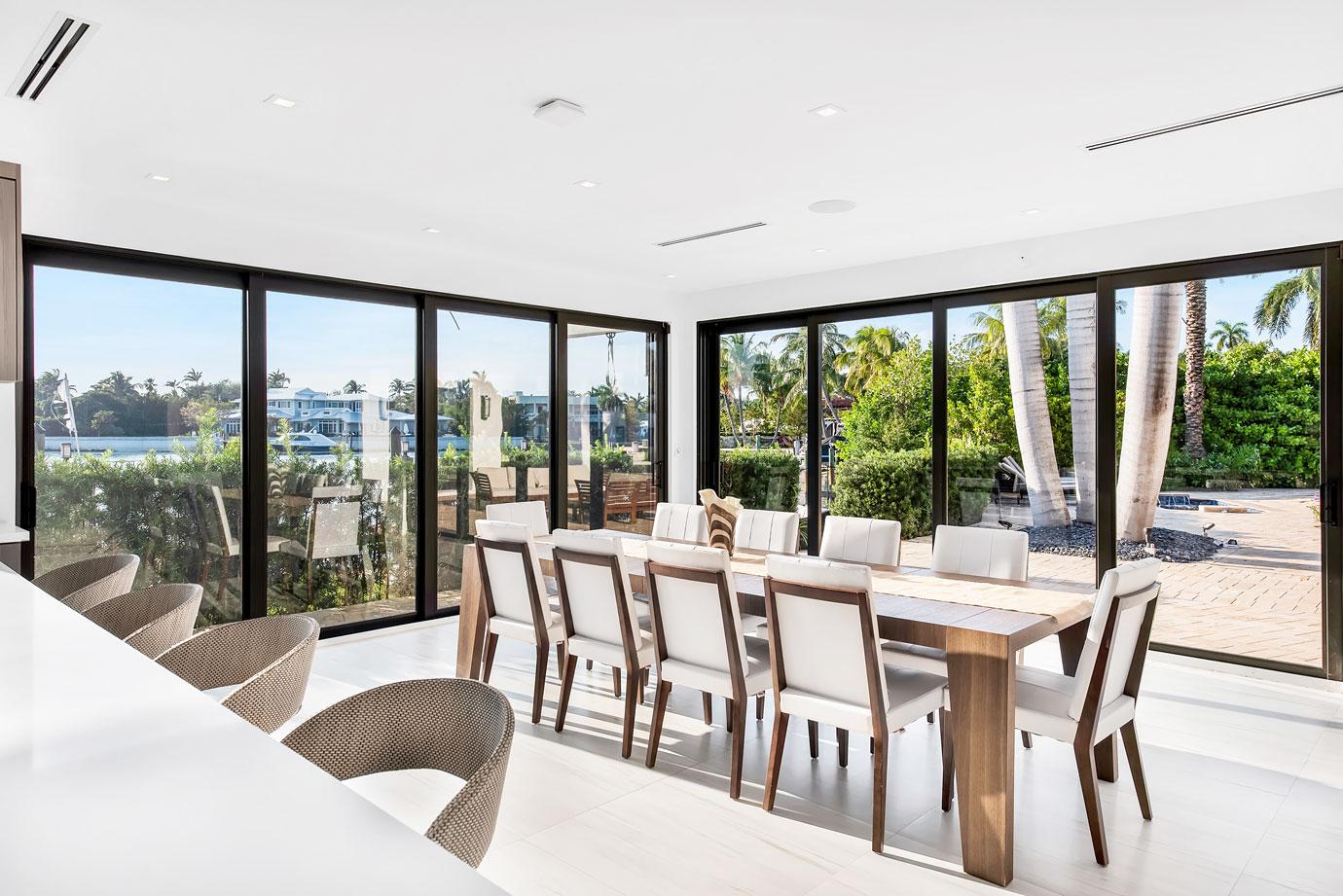 The dining table, surrounded by floor-to-ceiling windows, can certainly fit the power couple's blended family.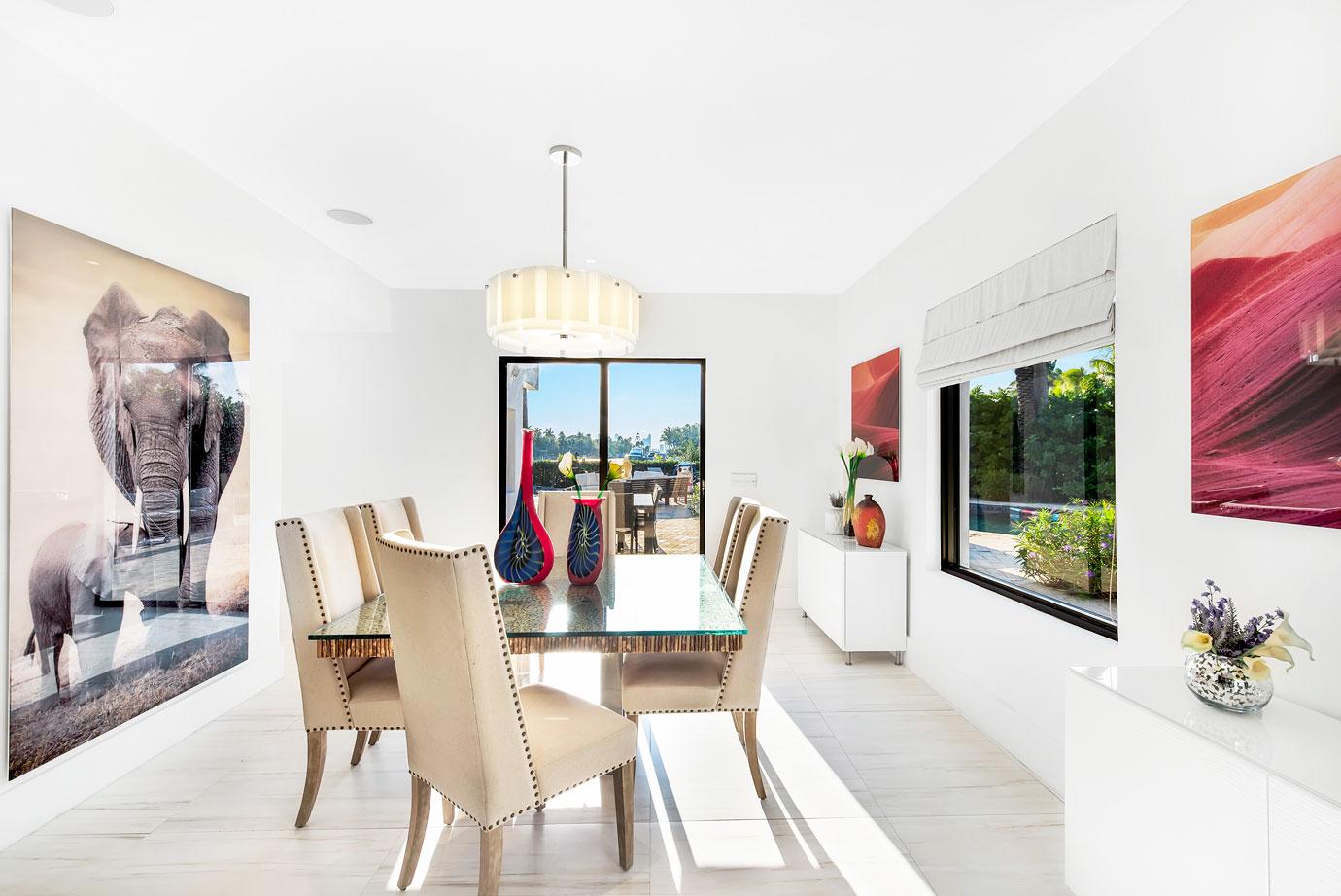 The formal dining room is just steps away from the beautiful outdoor area, which is perfect for entertaining their Hollywood friends.
Article continues below advertisement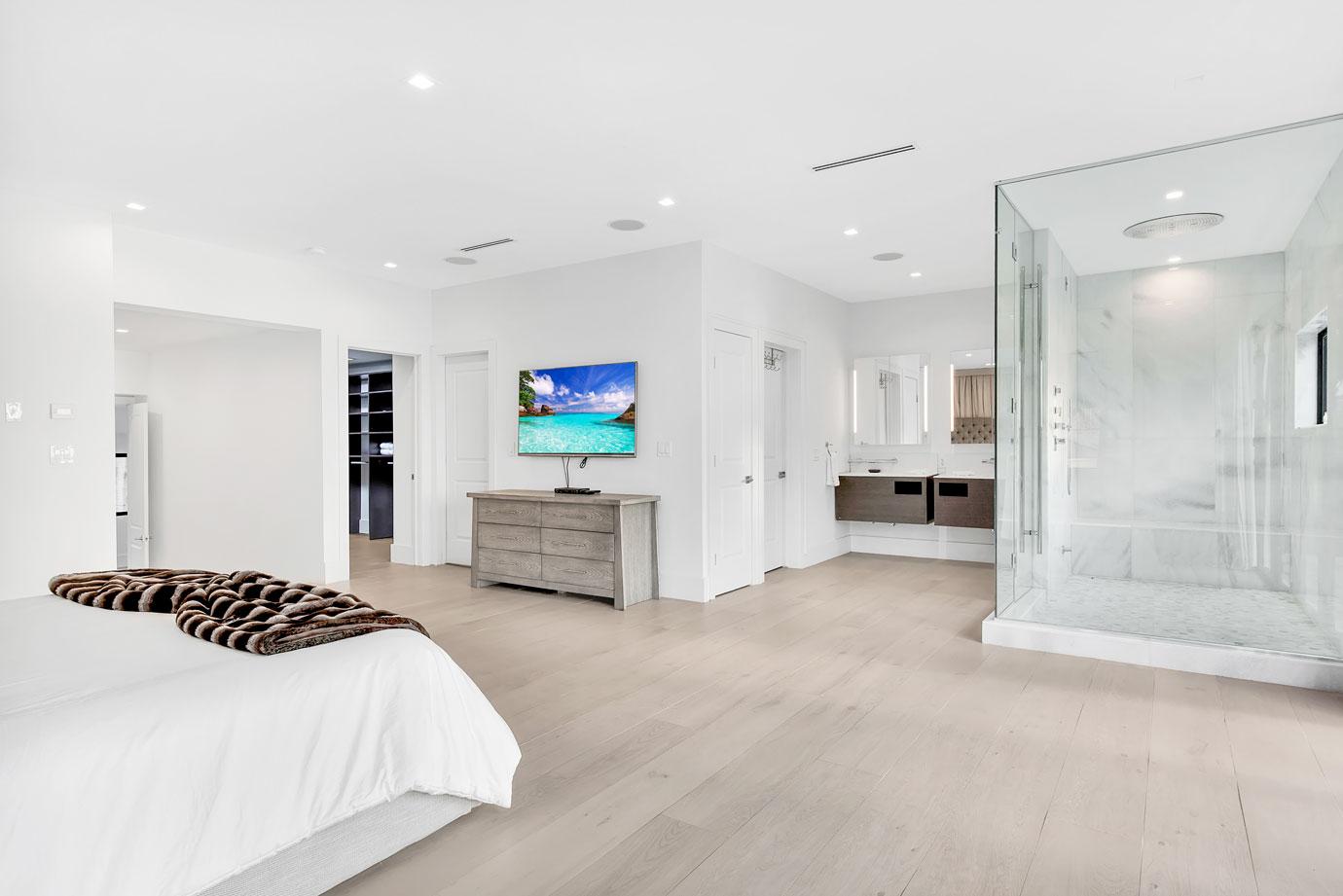 A master suite and bathroom all in one! The unique bedroom, fit for a king and queen, includes a glass shower with a built-in tub inside.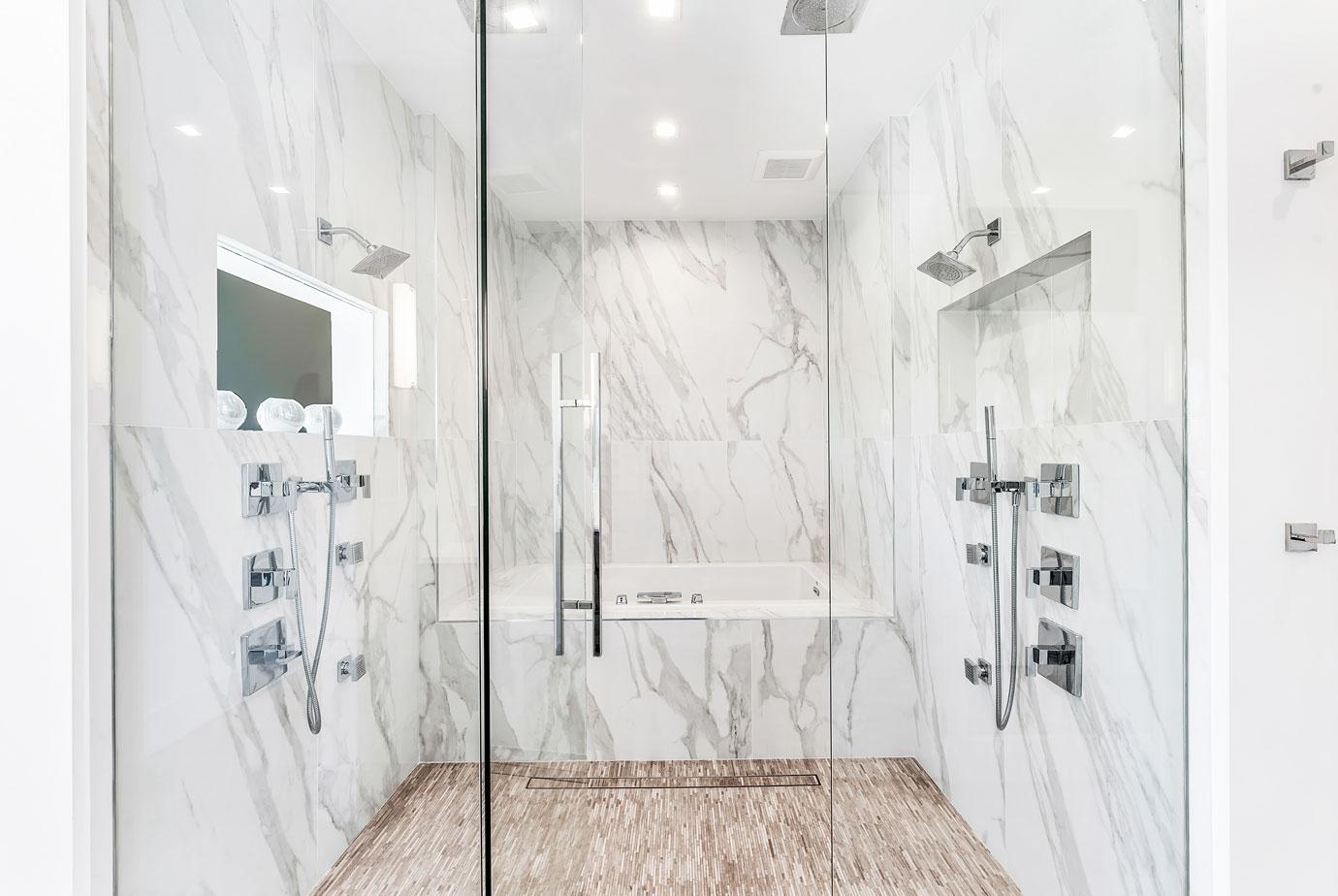 The couple's spectacular marble shower and bathroom is the cherry on top of the stunning estate.
Article continues below advertisement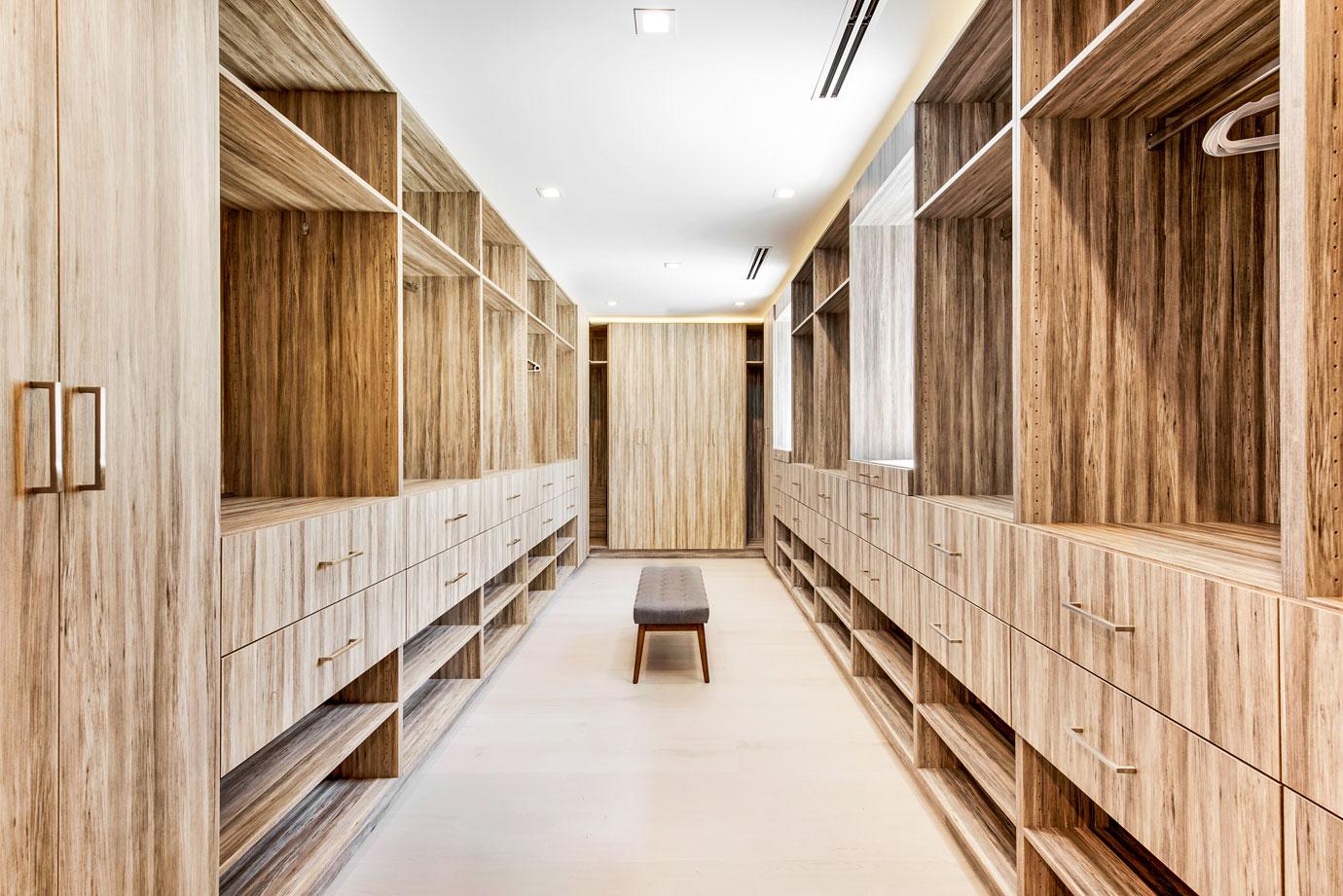 Talk about a master closet. There is enough space for all of J.Lo's award show and concert outfits.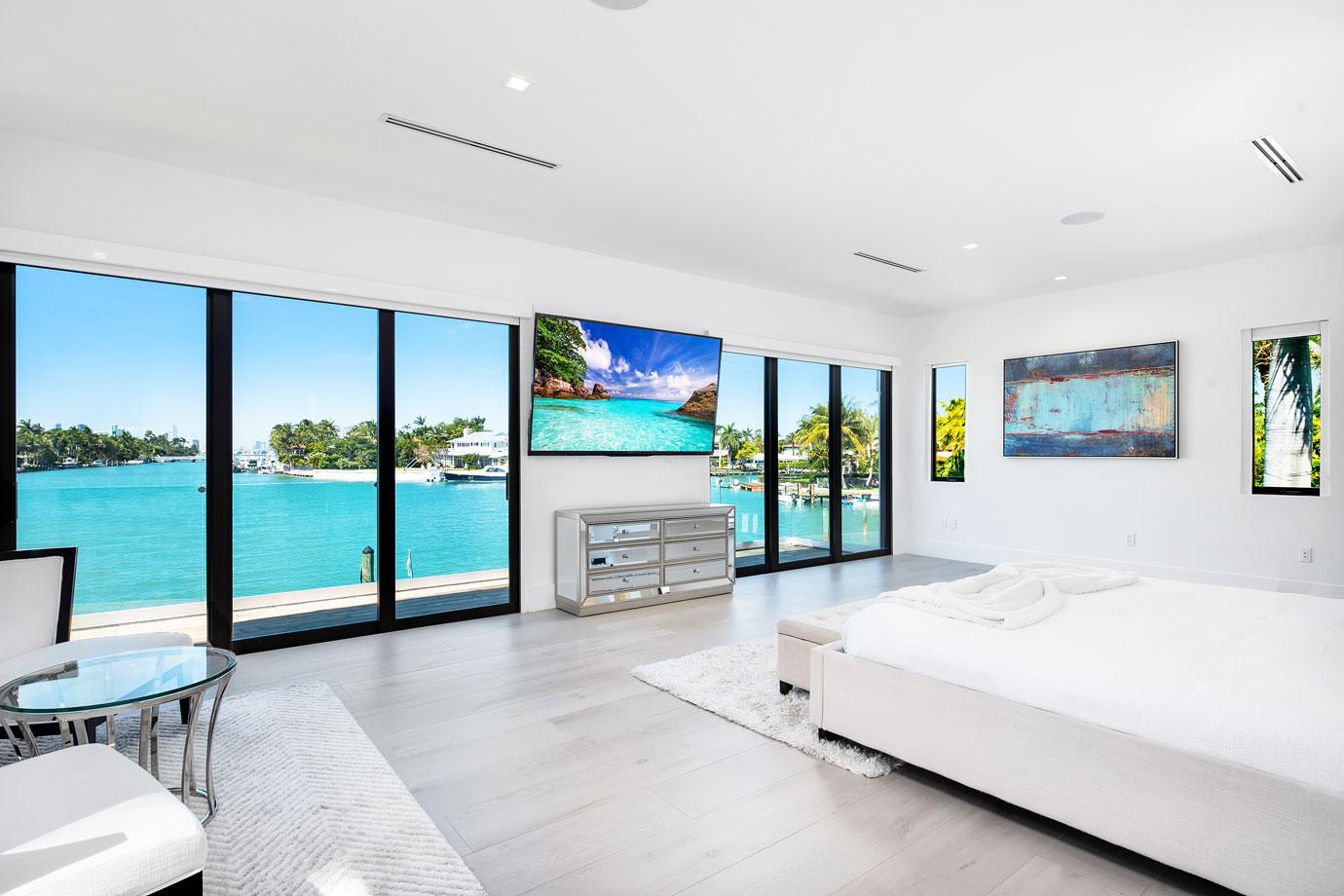 It's hard to complain when waking up to this view.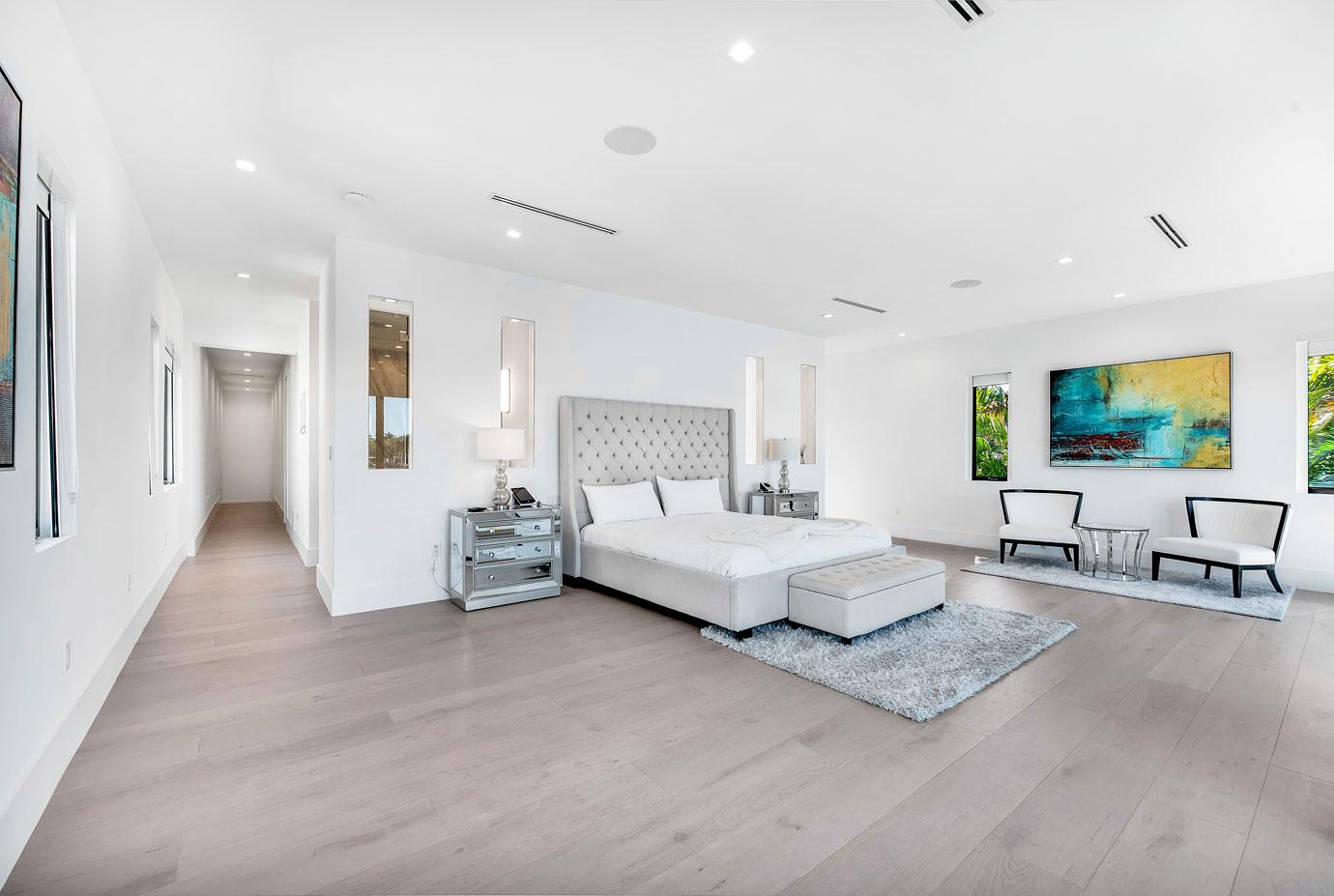 Each bedroom appears to be better than the next. The spacious and tranquil room is an idyllic oasis.