NEWS
Burned! Ben Affleck Didn't Take Dating App Rejection Well — Watch The Cringeworthy Clip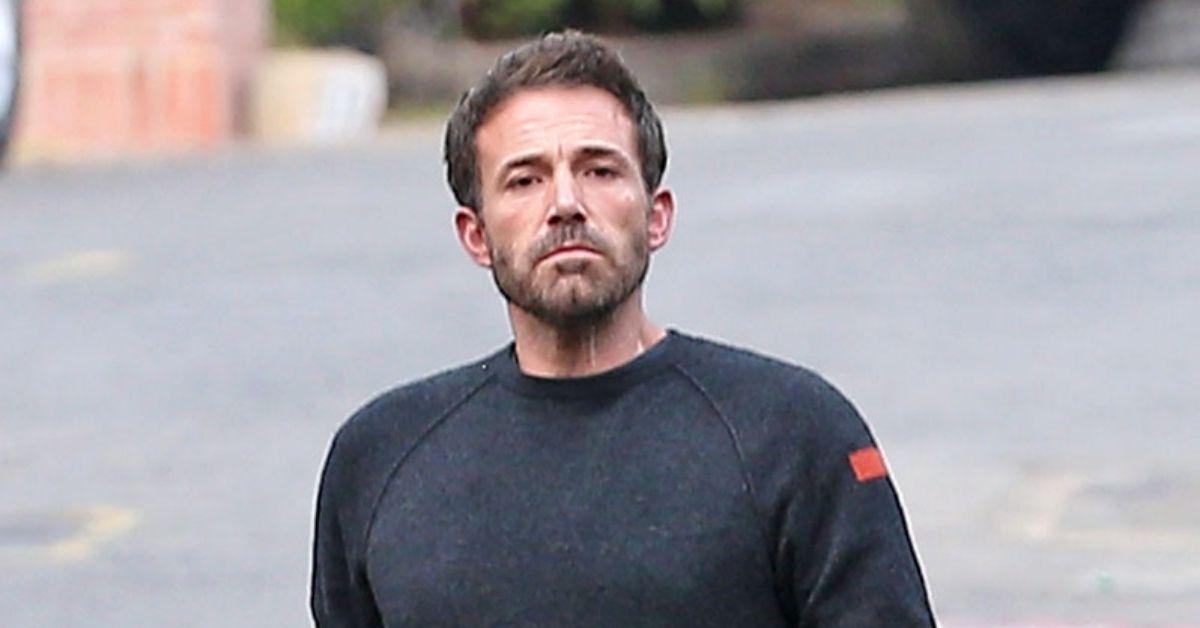 Awkward! A TikTok video has gone viral after a user claimed that Ben Affleck sent her an Instagram video when she unmatched him on a dating site because she thought she was being catfished.
Article continues below advertisement
"Thinking of the time I matched with Ben Affleck on raya and thought it was fake so I unmatched him and he sent me a video on Instagram," Nivine Jay wrote on the TikTok video, which was posted on Monday, May 3. "Sorry Ben," she captioned the hilarious clip.
Article continues below advertisement
"Nivine, why did you unmatch me? It's me!" Affleck said in the clip.
Article continues below advertisement
Article continues below advertisement
Some users thought the video invaded Affleck's privacy or was a dig at the Justice League star. "I'm seeing a lot of comments calling him a creep and l don't think that's fair. l wasn't making fun of him in the video," Jay told E! News. "l was making fun of myself for thinking he was a catfish and it was just supposed to be funny."
Article continues below advertisement
Affleck has not publicly commented on the video.
Raya is an exclusive dating app best known for featuring celebrities and public figures (unlike Tinder, you have to be approved before you are able to start matching).
Article continues below advertisement
Affleck was previously said to be using the app in 2019, Page Six reported, but in February 2020 he told Good Morning America that he was not looking for love "on any websites."
"I know people who are on them and they have a fun time, but not me," Affleck explained. "I would love to have a relationship that was deeply meaningful and one to which I could be deeply committed."
Article continues below advertisement
In June, Rebel Wilson allegedly spotted him on Raya. "I hear Channing Tatum's on there, but he hasn't come up on my feed yet so I'll keep swiping!" Wilson said on Nova 96.9's "Fitzy & Wippa."
Affleck may be too busy to meet people on apps, since he's been reportedly hanging out with ex Jennifer Lopez following her split from Alex Rodriguez. "Security picks him up at a nearby location and drops him off after spending a few hours at her house," a source told Page Six.
Article continues below advertisement
OK! was the first to spill that Lopez and Affleck have been in private communication. "InStyle asked Jennifer who they should talk to about her for the cover story. It was Jen who gave them Ben's name," a source told OK! after Affleck gushed about his ex to the outlet. "Ben and Jen have been talking in private a lot over the past few months, and now the world knows just how close the two of them are again. When things started to get bad with Alex, Jen turned to Ben for advice."
Article continues below advertisement
The source continued: "She is the rebound girl when it comes to love. After she broke up with Ben, Jen went running back to the arms of Marc Anthony. If she breaks up with Alex, it makes sense she will go running back to Ben."
Meanwhile, Affleck and Ana de Almas reportedly called it quits in January after one year together.